Trever H.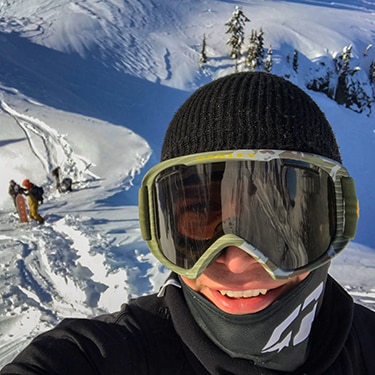 POSITION: Brand Manager
Skate, snow or surf?
Skate and snowboard.
Any other hobbies?
Making art and music with my daughter. Cooking good food. Enjoying the outdoors with my family.
Any pre-Tactics experiences you'd like to share?
I lived the snow-bum life in Colorado for a few years to chase pow and figure out what I wanted to be when I grew up. That led me to study graphic design and marketing while living in Portland for a few years. Now I get to do something I truly enjoy and call it "work". I followed my heart and my passions which has lead me to be a very happy individual.
Any particular brands you're backing?
I try to back the industry as a whole but love to support brands who put the time and money into reducing enviromental impact.

Beverage of choice?
Well-brewed coffee and whiskey-gingers.

Favorite song/ band right now?
Decendants, Bad Religion, and Lagwagon have never let me down.

Best thing about the Pacific NW? Worst thing?
Best thing is that you can skate, surf, and snowboard with ease. Worst thing, Oregon has the largest number of registered hate groups in the nation. Haters suck.

What would you do if you won the lottery and retired from Tactics?
I'd buy a little ski resort with a nice big cabin for my friends to stay at. Then I'd build a skatepark on the property, and the world's biggest hot tub. A private chef might be a nice touch too.