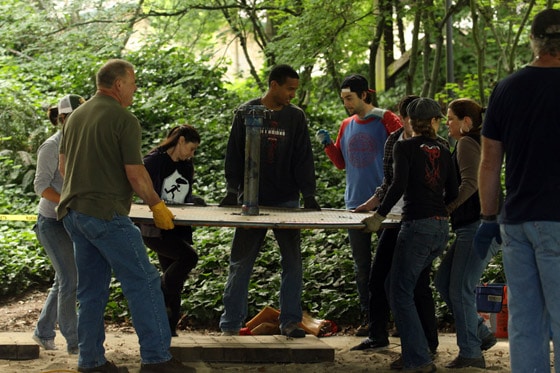 This past weekend, the City of Eugene began construction on the new skate park underneath the Washington-Jefferson street bridge…well, before construction can begin, things must be cleared out, and that's exactly what happened. A small group of workers, city folk, and skateboarders dismantled the wooden playground where the park will eventually be built.
After years of talk, planning, fund raising, and more talks, it was awesome seeing the project get underway. Word on the street is the park should be complete by this coming winter. Head over to Skate Eugene for more updates about the Washington-Jefferson Skate Park + Urban Plaza.
KEZI9 News has a recap, too.