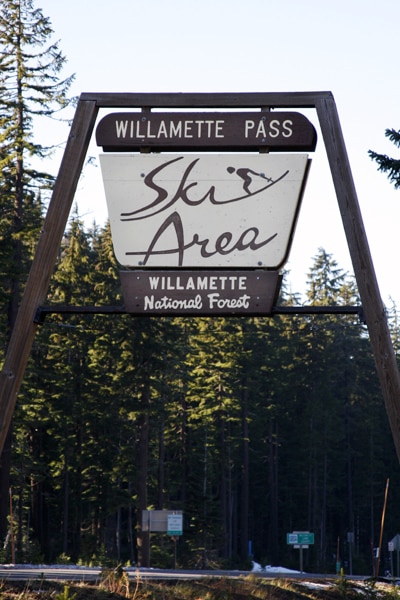 A couple of us took a little field trip up to the local hill on Wednesday to meet with the good people at Willamette Pass and scope out the hill for possible setups and ideas. With La Nina forecasted to bring massive dumps throughout the season, the feature ideas where flying and the grooming staff was stoked. A creative jib park on the Timber run was declared the most gnarly idea and we headed out to scout the run.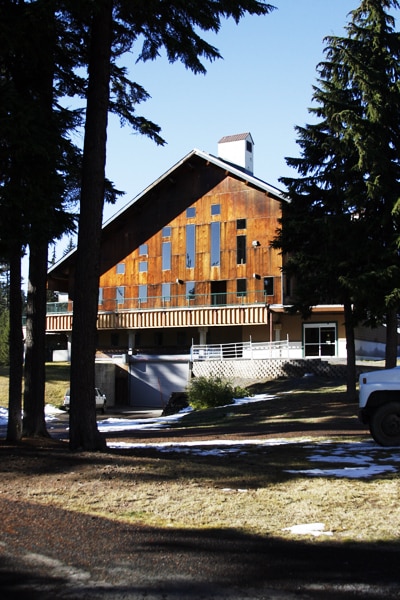 The Massive Lodge
Once we got on the hill and started looking around for rad stuff to build the hit-able objects were everywhere, from a giant steel spool to more logs and bonks than I could count.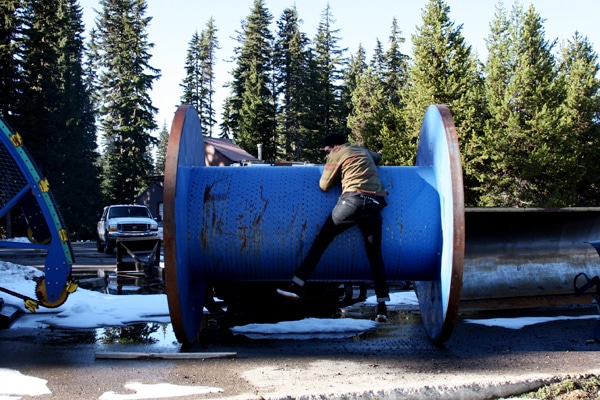 We go big.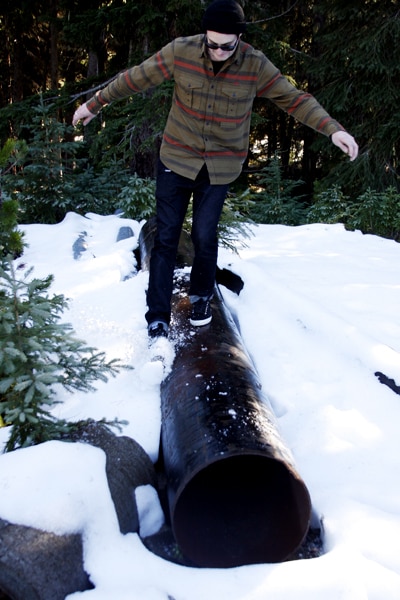 A pipe you can hit without getting arrested.
The possibilities were endless and it wasn't hard to envision people getting rad on all the objects we found and planned to build. Plus with snow making machines and piping running throughout the terrain,weather be damned, there will be snow.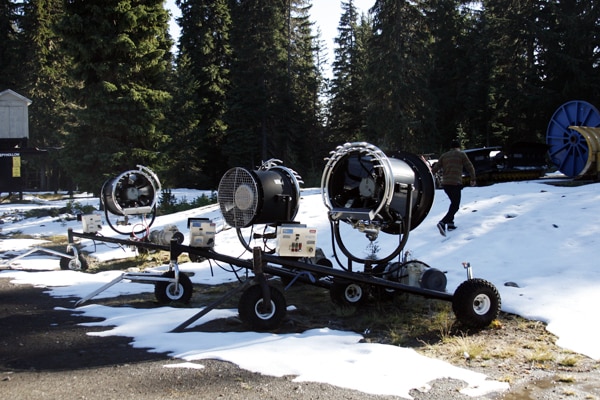 La Nina in a can.
After the meetings and scouting mission it was time to burn a couple donuts in the giant empty parking lot and head for home. We will keep you guys in the loop as things progress so make sure you keep your ear to the tracks for updates as the winter ramps up.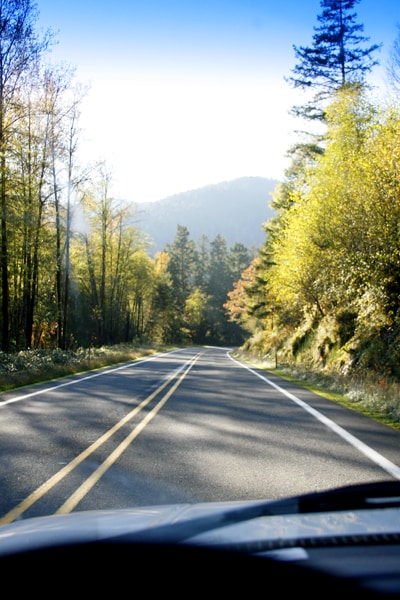 The drive back was pretty