Win A Trip To Woodward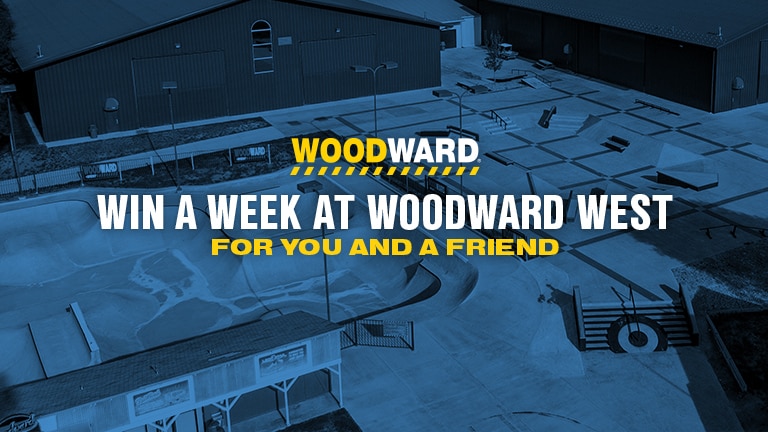 COME SPEND A WEEK SKATING WOODWARD WEST WITH TACTICS!
Winners get free airfare for themselves and a friend, a week-long skate camp session of their choosing at Woodward West, free boards from Tactics and $100 of spending money just to sweeten the deal. As if that wasn't good enough, the winners also get to hang out and skate Woodward's epic parks with the likes of Logan Frank, Dalton Dern and other Tactics team riders and Woodward pro's. Share this contest with your best buds so they can enter and take you if they win! Enter now below.
As a camper at Woodward West, you'll have access to their 11 parks, a 54,000 square foot indoor riding facility, an eight-lane bowling alley, outdoor swimming pool, and a 200-seat theater, all at the base of Southern California's Tehachapi Mountains. Each day at camp includes three square meals, morning instructional sessions with Woodward's skilled coaching staff and guest pro's, plus eight hours of open recreation time to explore their huge campus and take advantage of all the things that will make your stay the best week ever!
Woodward caters to all abilities and aspirations, only interest is needed to attend.
Entry is open from 4/20 - 5/6
Winners chosen on 5/7 and will be contacted by email provided
No purchase necessary, one entry per person
Entrants must be between 7 - 17 years old
Must be U.S. resident to win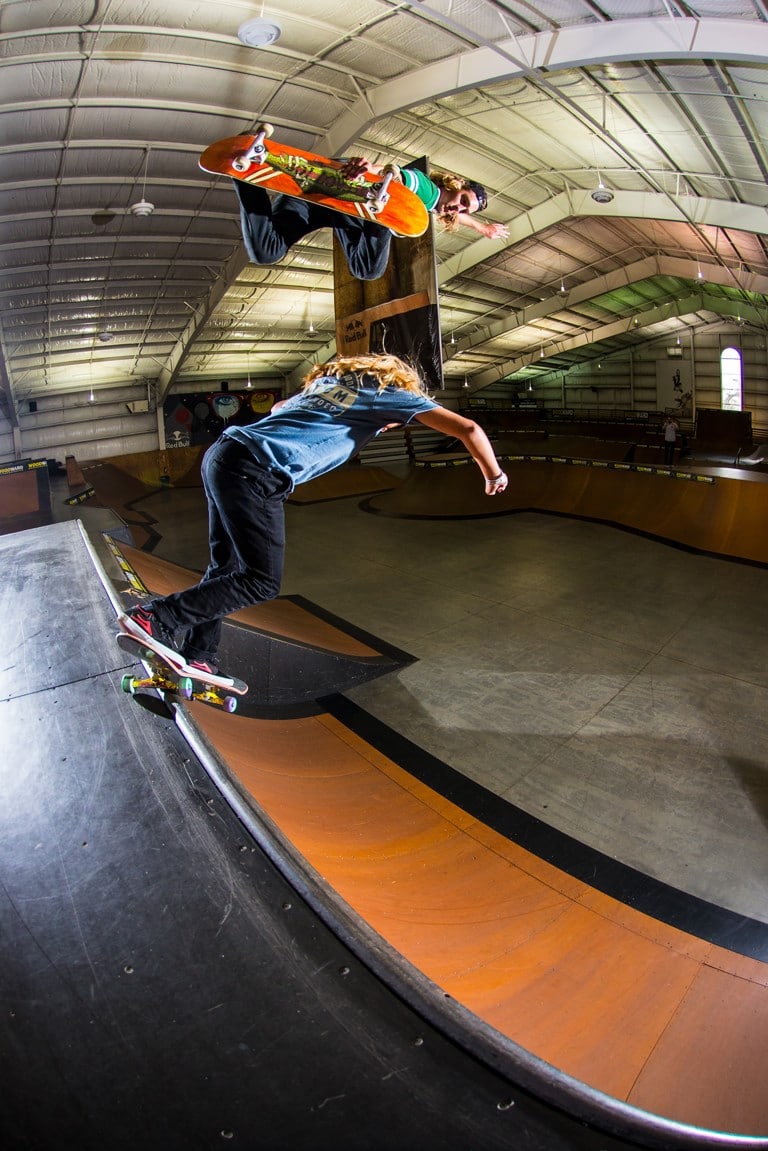 TACTICS/WOODWARD WEST SKATE CAMP SESSION SWEEPSTAKES TERMS & CONDITIONS
1. Sweepstakes Description / Eligibility: No purchase necessary. Tactics/Woodward West skate camp session sweepstakes is open to any U.S. resident between 7 and 17 years or age as of May 7, 2018. Minors will be subject to a liability release form as well as written parental or legal guardian permission. Limit one entry per person. Duplicate entries will be discarded. Tactics and Woodward West employees, their families and any person who works directly with Tactics or Woodward West, or for a manufacturer whose products are sold by Tactics is not eligible. The sweepstakes begins April 20, 2018 and ends May 6, 2018.
2. How to Enter: Complete the entry form on the main sweepstakes information page, providing a valid e-mail address for prize notification. Or, you may enter by mail. To enter by mail, send a postcard with your first and last name, address and a valid e-mail address to:
Tactics
c/o 2018 Woodward West Session Giveaway
375 W. 4th Ave.
Eugene, OR 97401
Approximately one week after the end of the promotion, Tactics will select one winner of a prize package that includes: two (2) entries into a one-week skate summer camp session at Woodward West (sweepstakes winner plus one friend age 7 to 17), including lodging, meals and a $100 snack/shop credit for both attendees; roundtrip airfare for two attendees; and a gift package of skate gear and apparel from Tactics. Winner's skate camp session will be determined based on winner's preference and availability. Camp sessions are held weekly from June 3, 2018 through August 18, 2018. Estimated retail value of the grand prize package is $4,098.
Random drawing will be from among all valid entries received during the applicable entry period. No responsibility is assumed by Tactics or Woodward West for lost, late, or misdirected entries or any computer, online, telephone, or technical malfunctions that may occur. No substitution of prize is permitted. All taxes on prizes are the sole responsibility of the prize winners.
Grand prize winner will be contacted by e-mail on or about May 13, 2018. Winner must contact Tactics within 72 hours to claim the prize. Winner will have one week after claiming the price to notify Tactics and Woodward West of skate camp session preference and the identify of the winner's friend who will also attend the same session. If the winner fails to claim the prize within 72 hours, another winner will be selected and the process will be repeated until the last notified winner claims the prize within the allowable period. Failure to provide a valid, working e-mail address will result in immediate disqualification from this promotion and selection of an alternate prize winner. Winner must complete camp registration and finalize air travel plans with Tactics and Woodward no later than May 21, 2018. Entrants may receive Tactics and/or Woodward promotional emails as a result of entering this contest and may unsubscribe from those emails at any time.
3. Odds of Winning: The odds of winning the grand prize depend upon the number of eligible entries received.
4. General Conditions: Entrants agree to abide by the terms of these official rules and by the decisions of Tactics and Woodward West, which are final and binding on all matters pertaining to this sweepstakes. This sweepstakes is governed by the laws of the United States. All federal, state, and local laws and regulations apply. Return of any prize/prize notification as undeliverable may result in disqualification and selection of an alternate winner. Entrants further grant to Tactics and Woodward West the right to use and publish their proper name, state and/or country online, in print, and in any other media in connection with the contest. Acceptance of a prize constitutes permission for Tactics and Woodward West to use winners' names and likenesses for advertising and promotional purposes without additional compensation unless prohibited by law. By entering, participants release and hold harmless Tactics and Woodward West, their respective parents, subsidiaries, affiliates, directors, officers, employees, and agents from any and all liability or any injuries, loss, or damage of any kind arising from or in connection with this contest or any prize won.
5. Winners List: For notification of the grand prize winner, send a self-addressed stamped envelope to: Tactics/Woodward West Session Giveaway Winners, 375 W. 4th Ave., Eugene, OR, 97401. Requests received after one month following the drawing date will not be fulfilled.
6. Sponsor: This sweepstakes is sponsored by Tactics, Eugene, OR, 97401, and by Woodward West, 28400 Stallion Springs Dr., Tehachapi, CA, 93561.
Related Posts