Entertainment System | Coming 10/26

Entertainment System is the upcoming full-length video from Adam Robo, aka @goombaslayer. Starring Portland rippers like Anakin Senn, Klay Andersen, Mikey Carpenter and Tactics team riders Austin Thongvivong, Alex Lobasyuk and David Lobasyuk, and more!
If you're in the Portland area on October 26th be sure to cruise over to the Clinton St Theater at 9 PM! Did we mention it's free?! Check the poster below for more details!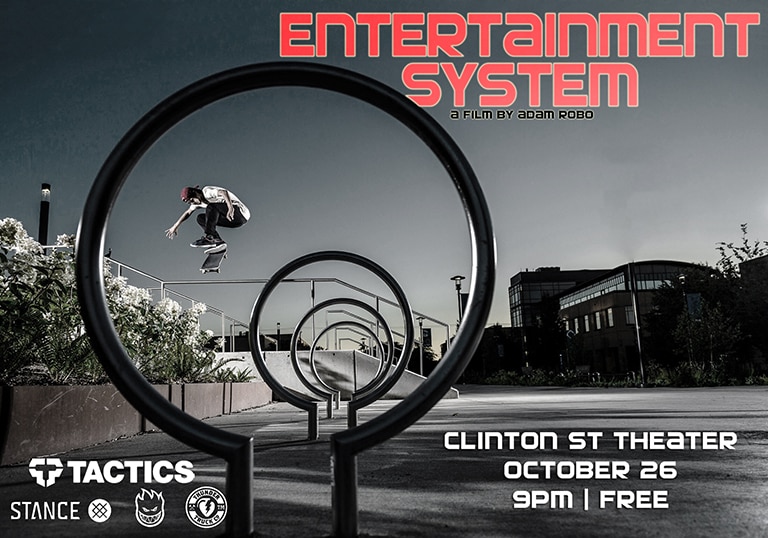 Related Posts