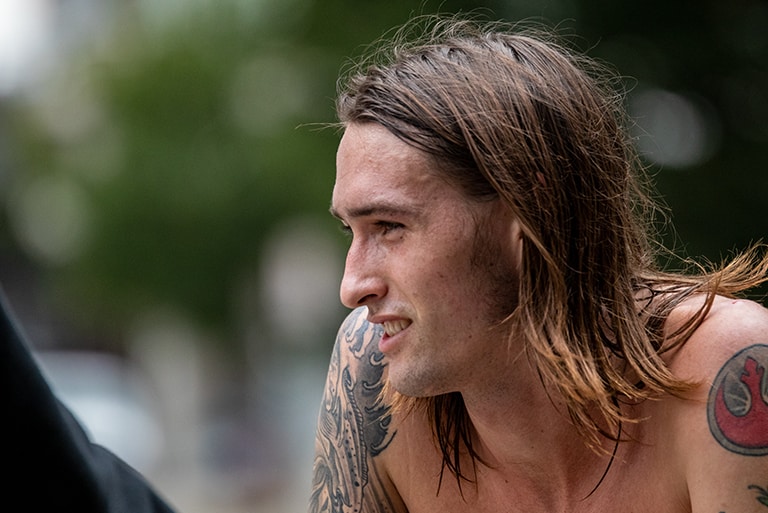 LIVES: Portland, OR
SPONSORS: Blood Wizard Skateboards, New Balance Numberic, Bones Bearings, Ace Trucks, Skeleton Key Mfg, Portland Wheel Co.
#1 ROAD TRIP RULE: Have fun
OFF THE BOARD ACTIVITIES: Work, guitar and Super Smash Bros
Anakin is calm and collected, but will suddenly have you keeled over in laughter or stunned by his jaw dropping skill and understated style. Never satisfied with a single trick, Anakin is always battling his next line and challenging himself to grind farther. He's the MVP of every session because he packs more skating into 30 minutes than most can get done in an hour.
FOLLOW: @thegoodhomie_