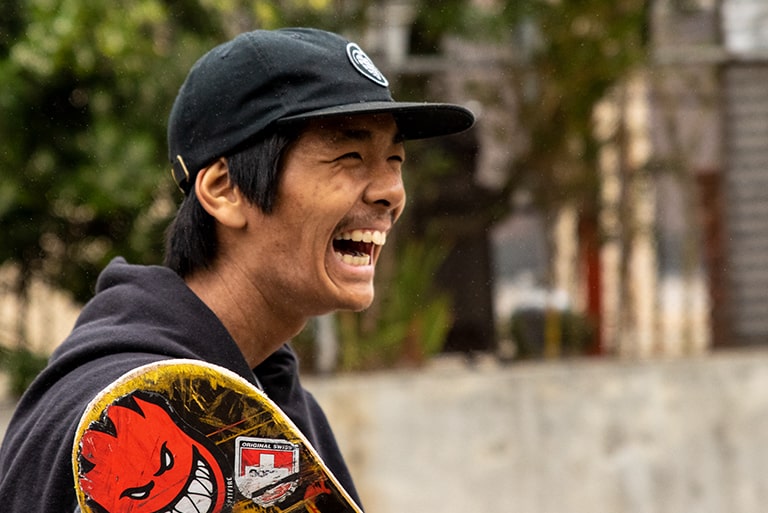 HOMETOWN: Portland, OR
LIVES: Portland, OR
SPONSORS: Foundation Skateboards, Nike SB, Volcom, Thunder Trucks, Spitfire Wheels, Bones Bearings
FAVORITE PLACE TO SKATE: Lincoln High School
FAVORITE TRICK: Backside 360 or Hardflip
Austin is not only one of the most exciting dudes in skateboarding, he's also one of the most excited dudes in skateboarding. The only thing that gets him more hyped than landing a new trick is watching one of his homies land a new trick. The smile says it all.
FOLLOW: @austinthongvivong