Dirksen Derby Recap 2022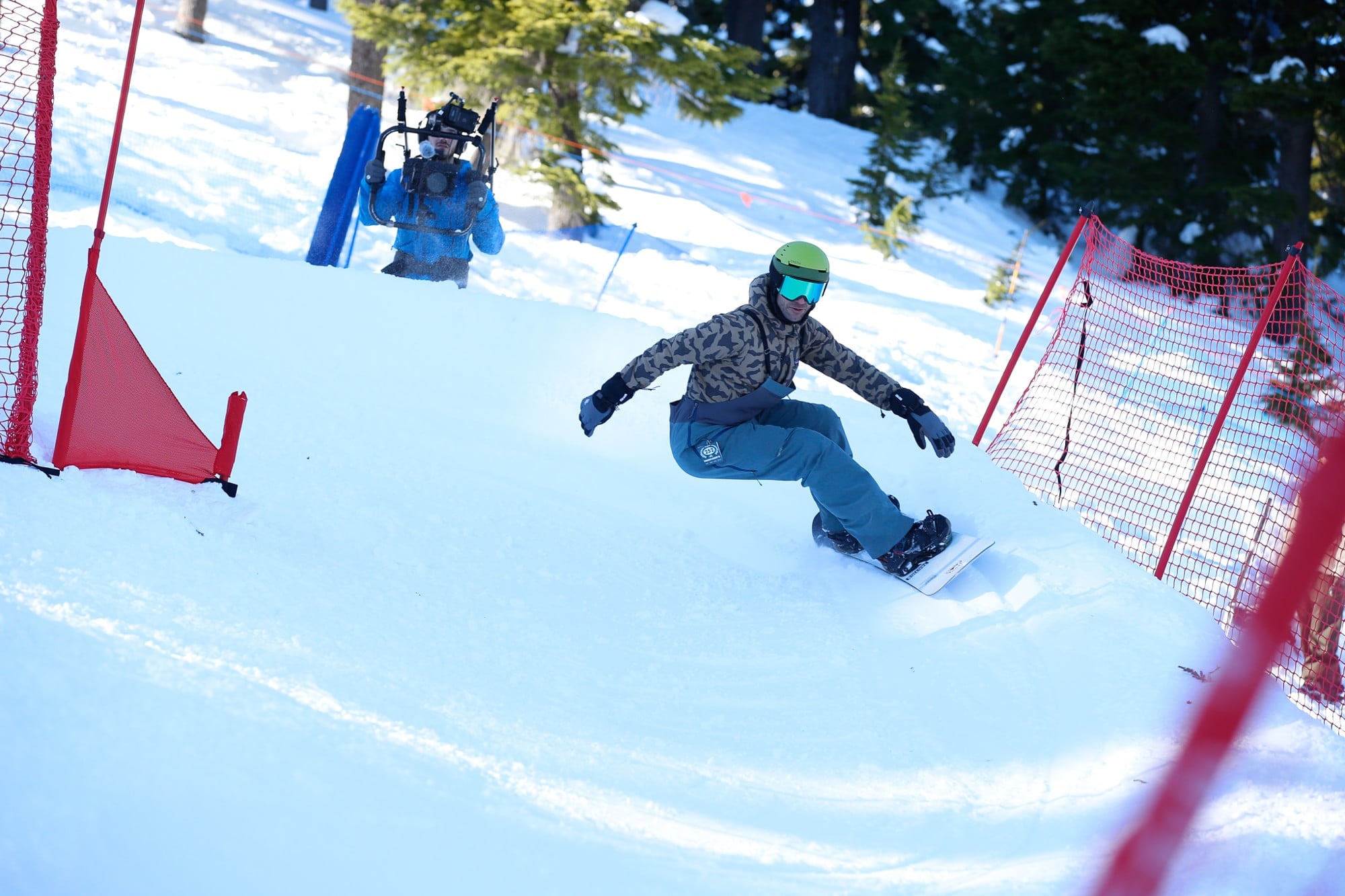 Snowboarding has evolved a lot since its invention over 50 years ago. Equipment and style changes have come and gone, and quad corks are commonplace. We can't even count the number of kinks in the current handrails being hit. However, one thing remains constant; the art of turning. In Tactics team rider Josh Dirksen's storied snowboarding career, he has led the way in style and trick selection since the 90's. Through all the accolades and video parts, Josh remains a student of the turn (we would say the master of the turn). The Dirksen Derby pays homage to the simple acts of snowboarding that make everyone from beginners to big name pros realize why they love snowboarding in the first place. Dirksen Derby 15 went down December 16-18th at Mt. Bachelor, and was a celebration of friends, turning, and snowboarding.
Early season snow and continued cold temps leading up the Derby 15 made for some dry packed powder and sunny skies. We can't remember the last Derby that the sun was in sight, but the 500+ boarders at Mt Bachelor were certainly taking advantage of the visibility on Friday's practice day. In between practice runs, locals and weekend warriors could be seen flying off of side hits and natural features that litter the active volcano. Low tide conditions at Bachelor always provide us with some unique features, but watch out for rocks and vent holes!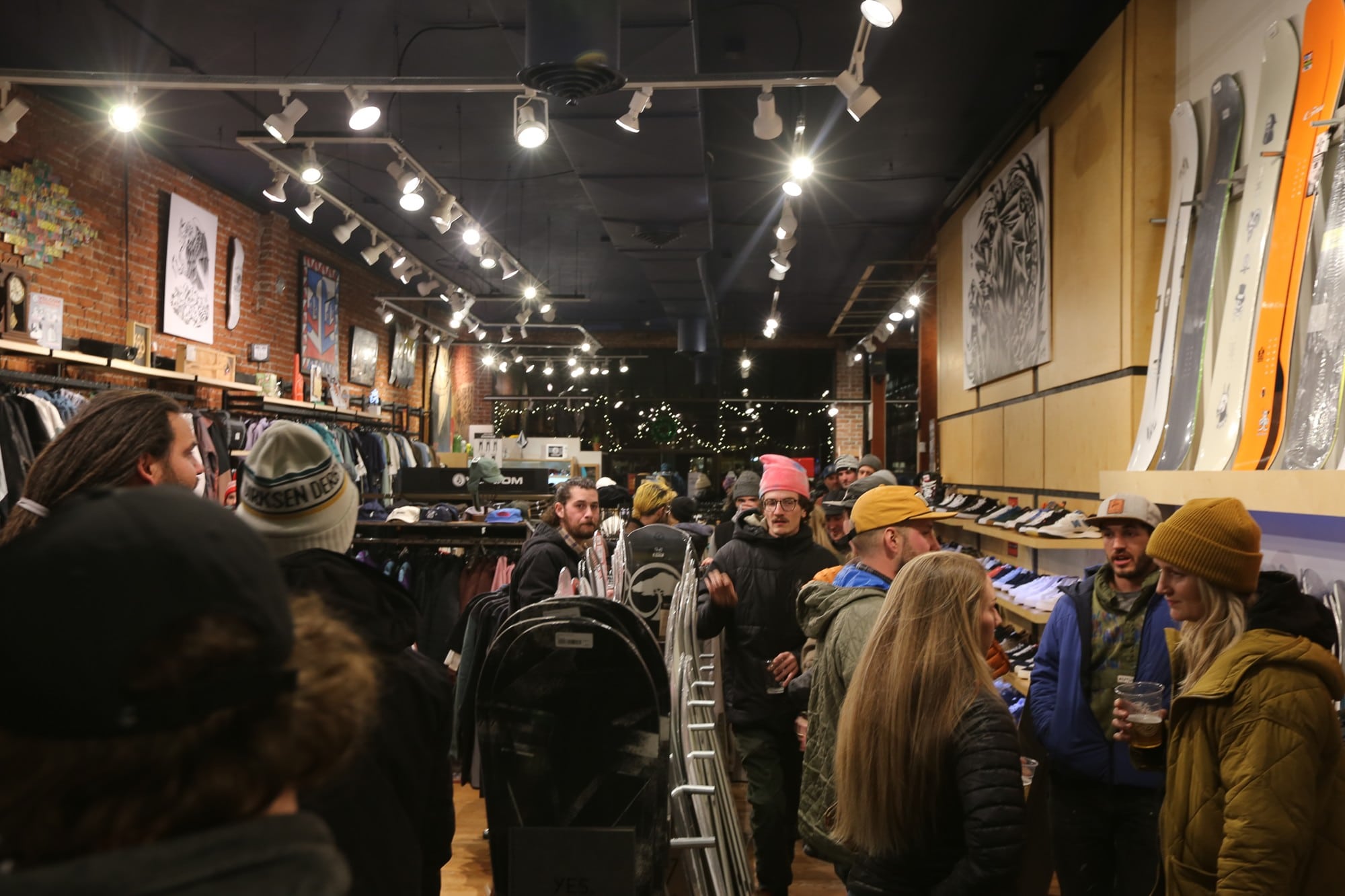 Friday night capped off with a poster pickup party at Tactics Bend. The shop was full of positive energy, as old friends reunited and new friends dapped up. Free beers from BBC were going down a little too easy, and the eclectic group of snowboarders eventually migrated to local watering hole Cascade West. The party continued well into the wee hours of the night, and we can only imagine how many side wagers were placed on head-to-head race times and who would take home some glory during the weekend ahead.
Day one kicked off with more sun. Crisp Central Oregon air nipped at the nostrils as racers awaited their turn to drop. We have seen the video parts, Natural Selection, and contest campaigns, but it is always a treat to see pro snowboarders race on a level playing field to prove who is the most fundamentally sound. Some notable racers included Jared Elston, Gabe Ferguson, Desiree Melancon, Marissa Krawczak, Marie France-Roy, Jeremy Jones, Ben Ferguson, Austin Smith, Nils Midnich, Phil Jaques, and DCP. The list goes on…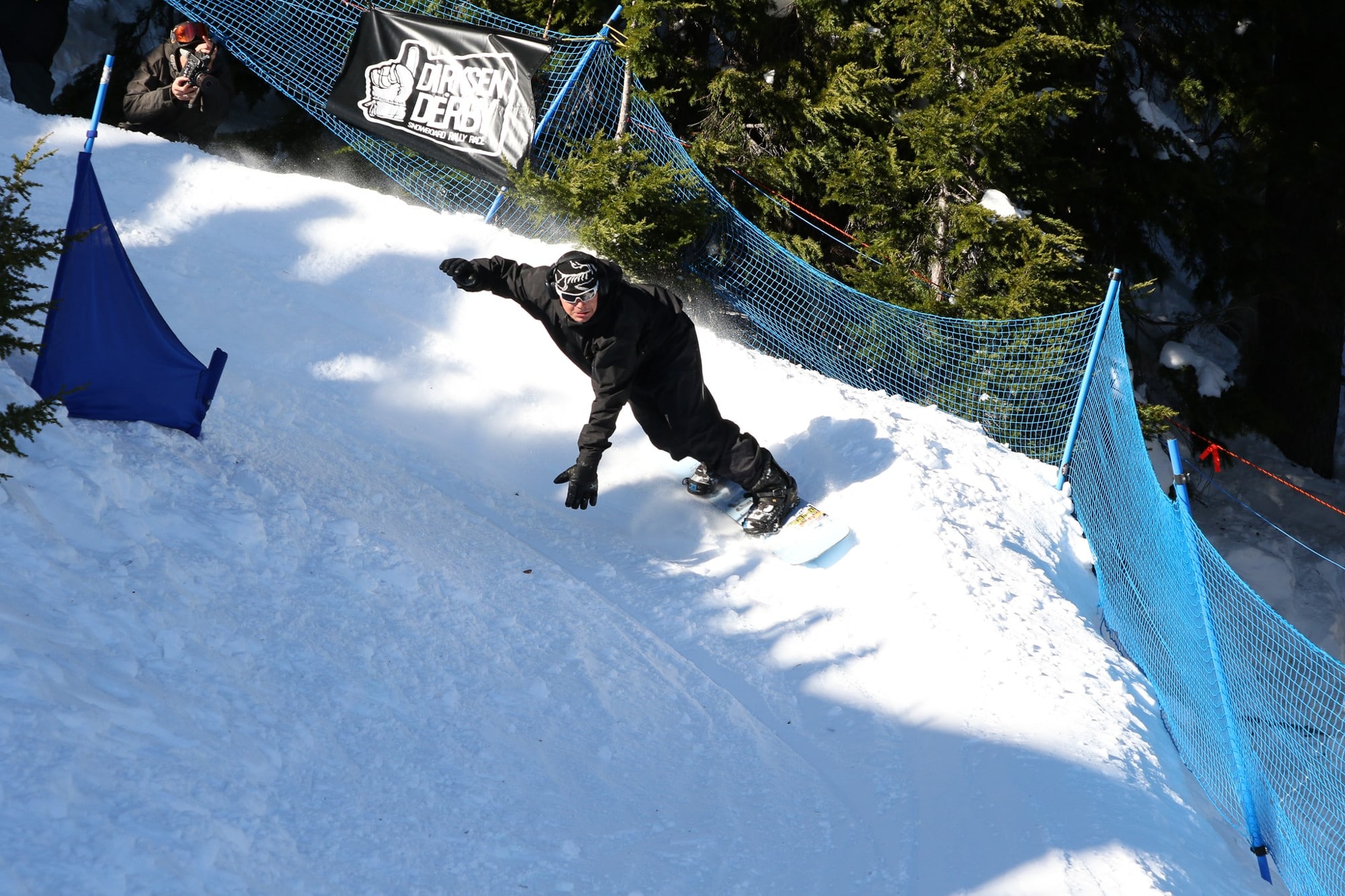 Saturday night was a continuation of the fun and comradery. Our own Max Warbington hosted a video premier in a large tent behind Bend Brewing Co and it was packed to the gills! He premiered the latest video from Tre Squad in conjunction with Gnu Snowboards, and Bend local Garrett Warnick showed his latest project. Let's just say the snowboard scene is alive and well in Bend Oregon. You had to be there to feel the energy in that room, not to mention Max is a damn wizard on a snowboard and his video parts always bring out the hoots and hollers. Naturally everyone ended up back at Cascade West. It was standing room only, and smelled like the inside of a boot. Jared and Gabe held it down until closing time and still placed in the race (scroll down for results)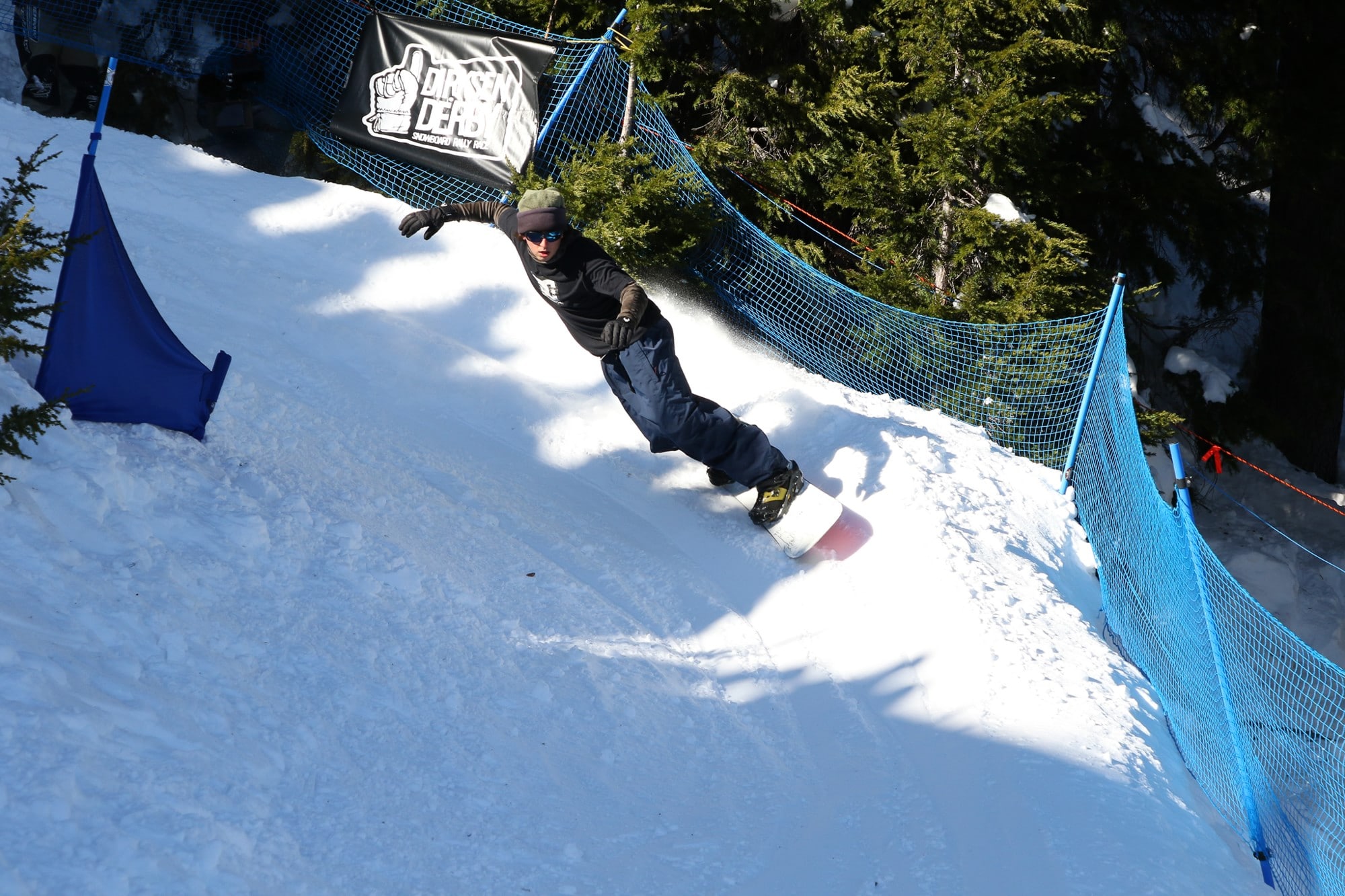 Sunday got serious. Mobile tuning benches, spray on wax, and drill powered buffers were being used by racers in the woods above the course. The wax nerds were out, and bragging rights were on the line. More amazing snowboarding went down, and when runs were done there were plenty of party laps to be had. Mt Bachelor is a very special place. We want to thank all the sponsors who helped make Dirksen Derby 15 one for the books, and Josh for his non-stop commitment to the snowboarding community and beyond. $27k was raised this year for a group of charities, for a grand total of $300k since 2007. Needless to say, we already can't wait for next year!
---
Results
Elite Men:
Nils Mindnich
Jared Elston
Gabe Ferguson
Elite Women:
Marie-France Roy
Colleen Quigley
Zeia Rose
Adaptive:
Jason Walker
Devon Raney
Michael Bannister
Sit-Ski:
Anna Soens
Gabriel Rousseau
Carl Burnett
Non-Binary:
Marsh Amber
Bolder & Wiser Women's:
Megan Pischke
Kellie Wright Whitlock
Carey Lewis McQ
Older & Wiser Men's:
Jason Loeb
JD Platt
Dave Sypniewski
Classic Men's:
Adam Haynes
Chauncey Sorenson
Justin Mooney
Classic Women's:
Jessica Dalpiaz
Sandra Sperry
Amy Eichner
Gentle Men's:
Chad Cremers
Cale Meyer
Cobi Harloff
Gentle Women's:
Teddi Whillans
Becky Stevenson
Jaimee Desiter
Grom Boys:
Cass Jones
Henry Hawkins
Elliot Dishman
Grom Girls:
Lily Dhawornvej
Lilah Short
Lily Aoki
Mid Men's:
Cole Valles
Milo Malkoski
Kevin Nolan
Mid Women's:
Virginia Regan
Noelle Edwards
Devyn Schnake
Mini Shred Boys:
Jonah Ingersoll
Cru Stevenson
---
Sponsors:
Patagonia
Mt Bachelor
Salomon
Smith
Hydro Flask
Sno Planks
Gentemstick
Crab Grab
North Drinkware
Asmo
Blackstrap
Parilla Grill
Parkraker
Charatiy:
Protect Our Winters
Oregon Adaptive Sports
Democracy Engine
NAACP
Central Oregon Avalanche Association
Snowdays Foundation
The Wilderness Society
S.T.A.Y.
The National Forest Foundation
Tyler Eklund
The Walker family and
The Ortega family.