Portland Skate and Snowboard Shop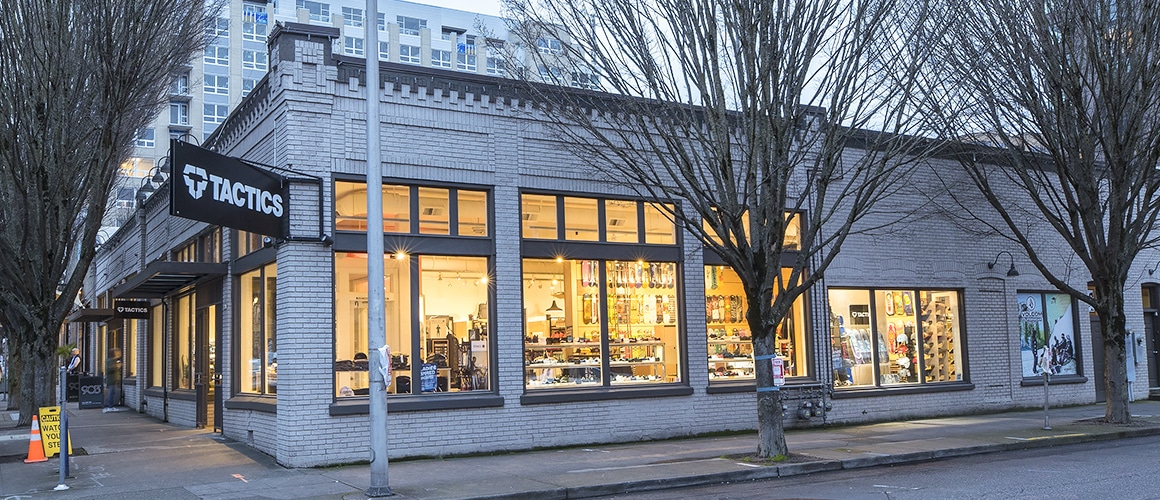 LOCATION, CONTACT & HOURS:
901 NW Davis St
Portland, OR 97209
(503) 224-0982
info@tactics.com
Portland Hours
Monday - Saturday: 11:00AM - 7:00PM
Sunday: 11:00AM - 6:00PM
We are inviting customers to our Portland location with no appointment necessary; and we are currently open 7 days a week to serve you.
We are taking many precautions to help prevent the spread of COVID-19, including: Requiring facemasks for all employees and shoppers, limiting in-store visitors to a maximum of 4 occupants at a time, maintaining plexiglas shields at all counters and operating state-of-the-art air purifiers inside the store. We look forward to seeing you in our store!
Tactics Portland is located in the heart of Downtown's Pearl District, at the corner of 9th and Davis. We stock the best gear in skateboarding and snowboarding, as well as a large selection of skate shoes, clothing, and accessories.
Our staff can help tune up your existing skateboard or build a new one with parts you choose. Snowboard services include hot wax, edging, and custom boot fitting. New to snowboarding or skateboarding? Our staff will help you get the right gear.
Tactics Portland stocks a selected assortment pulled from the thousands of products you'll find on Tactics.com. Not sure the item you want is in the store? Give us a call in advance of your visit and we'll make sure it is or we can ship it free to your door. Tactics gift certificates can be used in-store or online.