Tactics Fish n Rips Collection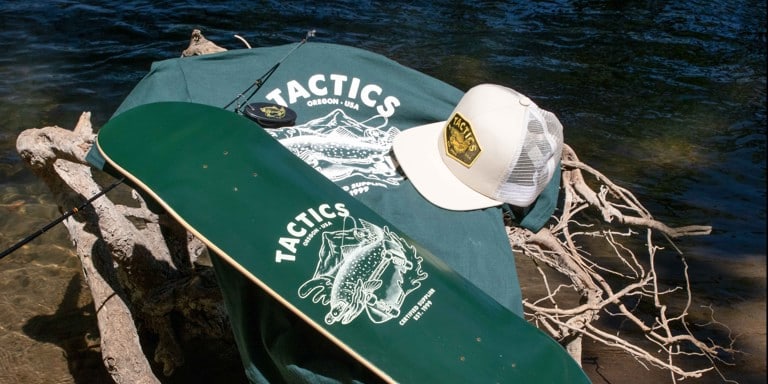 Whether you like hooking into grinds or a big fish, the Tactics Fish n Rips collection will have you slayin' in style. From the creative pen work of Tactics Bend shop employee Brian Zager, this collection pays homage to one of Oregon's favorite natural passtimes: rippin' some lips.
Featuring tees and hoodies, you can rock Fish n Rips anytime from river banks to bank walls. The trucker hat will keep your head cool, stylish and gives you an extra spot to keep a spare hook or two, while our polarized sunglasses will keep your eyes wide open to spot fish or keep the bugs out when you're bombing hills on your Fish n Rips Deck.
Hook into a big bunch of Fish n Rips gear. Fish on!
---