Outdoor Tech
Wired Chips Universal Helmet Audio
Be the first to write a review
Pay in 4 interest-free payments of $9.99 with
.
Learn more
Overview
The wired Chips helmet audio from Outdoor Tech lets you answer your next call without removing your helmet or your gloves. No more fishing in your snow pants for your phone and pulling off your brain bucket to tell your Ma you made it to the mountain all right.
Play and pause, raise and lower volume, answer calls and skip tracks from the Chips' two button interface.
Features
Details
Hi-Fi Sound - Big bass, clear highs, clean sound. Engineered to hit all the notes for a superior music listening experience.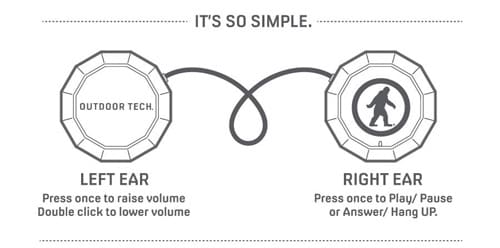 Reviews
Asked by
Robert Baker
on 1/9/2019
Answered by
Graig A
(Tactics Employee) on 1/10/2019
These come with a mini USB cable to charge the headphones.
---

More from Outdoor Tech