Best In Snow | Park Sticks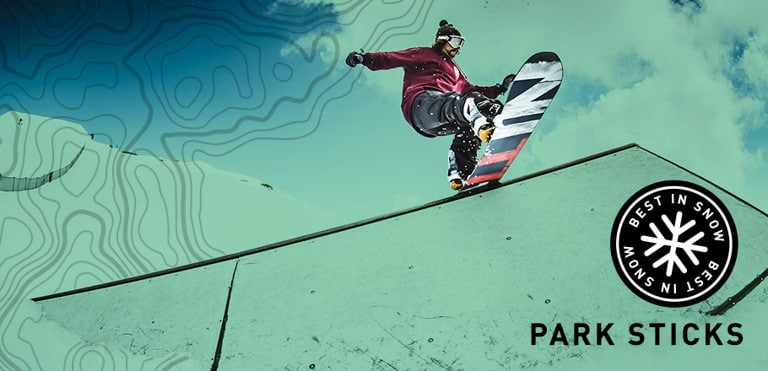 You're here 'cause you prefer spending more time flying through the air and sliding on rails than you do actually slipping around on the snow. Whether you're lapping the park or setting up a spot in the streets, freestyle riding is diverse and the landscape we ride on is constantly changing. Below we've picked some of our favorite Park Sticks for 2018 that range from the pipe and jump slaying Burton Kilroy Custom, to the urban rail tuned Public Therapy. Cruise through our top selections and dial in your ride for the season.
Burton Kilroy Custom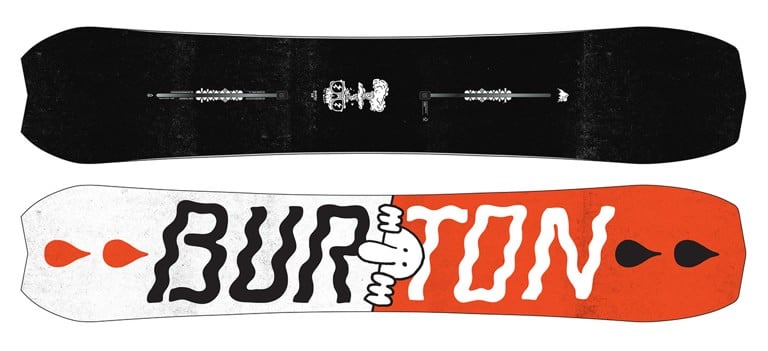 Built as an all-terrain freestyle machine, the Burton Kilroy Custom is a finely tuned modification of the traditional Custom. Its softer twin flex and directional shape was influenced by Burtons next generation of riders for a unique take on the constantly evolving realm of freestyle snowboarding. Traditional camber underfoot provides a responsive and predictable ride that is full of pop and energy. Step away from the norm and cut out your own unique freestyle niche on the all new Burton Kilroy Custom.
Shop 2018 Burton Kilroy Custom
Capita Ultrafear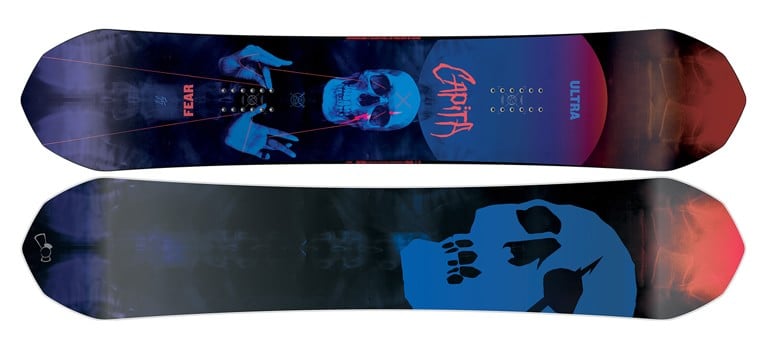 The Capita Ultrafear is the epitome of park and urban freestyle riding. A three-time Transworld Good Wood winner and a Capita team favorite, the Ultrafear features a zero camber profile with reverse camber tips to provide a playful and highly maneuverable ride. Kevlar Body Armor and cork inlays along the sidewalls increase durability and dampening for heavy impacts on rails and drops. Featuring a generous amount of pop and response, the 2018 Ultrafear comes equipped with an all new Holysheet fiberglass layup and plant based Magic Bean resin for high performance and low environmental impact.
Gnu Money C2E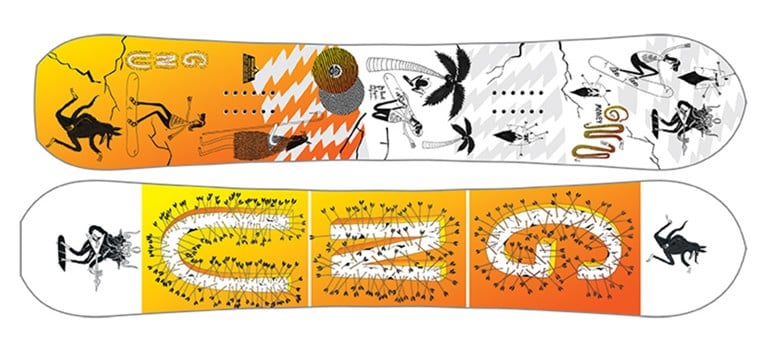 This board is MONEY! Well not literally, but you'll certainly get the best bang for your buck by picking up this ripping board from Gnu. Coming in at $349.95, this board has everything you want out a park stick. The C2E hybrid camber profile provides the best of both worlds when it comes to stability and forgiveness. Don't let the semi-directional shape fool you, the medium-soft flex of this board will press with ease while riding both regular and switch. As always with Gnu snowboards, the Money comes equipped with MAGNE-TRACTION edges for superior edge hold in adverse snow conditions.
Nitro T1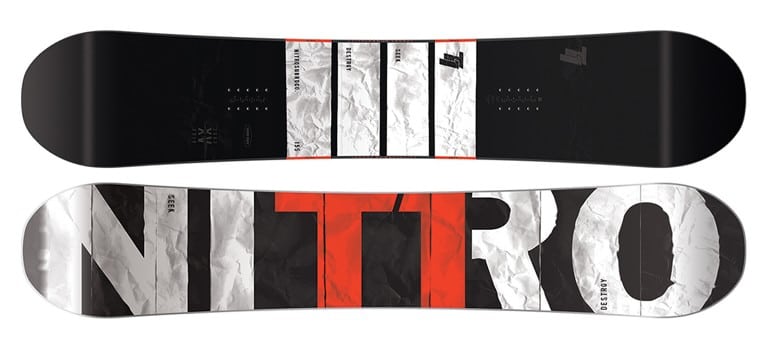 Fifteen years of heritage makes the Nitro T1 is a classic park stick that has proven to stand the test of time. Featuring Nitro's mellow Cam-Out Camber, the T1 maintains the pop and stability you expect out of a camber board, but with the ability to press and butter with ease. Rail-killer edges take the durability of the T1 to the next level for high impacts and constant abuse on rails and boxes. A 2018 Transworld Good Wood winner, the Nitro T1 is a versatile park board that has aged like fine wine.
K2 Daniel Franck LTD Whales Reissue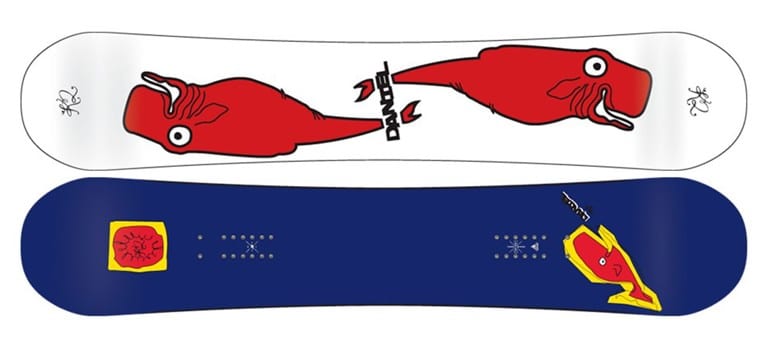 Then 90's are back with a classic Daniel Franck reissue from K2 Snowboards. Complete with throwback whale graphic, traditional full camber profile and a true twin shape, this board is ready for all-mountain freestyle destruction. Fully overhauled for today's freestyle needs the Franck features a dampened BAP Core and Hybritech sidewalls for reduced swing weight and optimized turn initiation. Did we mention it comes with the original 90's style extra insert pack? You know what that means! Get ready to rock that 28" stance all over again for a true tribute to the legacy of Daniel Franck.
Shop 2018 K2 Daniel Franck LTD Whales Reissue
Dinosaurs Will Die Rat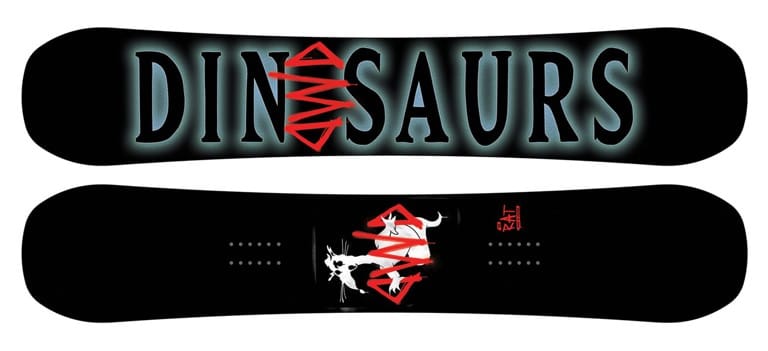 The name says it all, if you're a park rat then this is the board is up your alley... or sewer? Either way, its reverse camber profile and a soft flex make the Dinosaurs Will Die Rat a pressing and jibbing machine. Equipped with ABS sidewalls and a rail-ready extruded base, the Rat is ready for all the abuse you can toss at it in the park or the streets. A staple in the line for years, DWD kept the price down on this killer park stick to keep more money in your pocket for more laps with your buds.
Shop 2018 Dinosaurs Will Die Rat
Public Sexton Therapy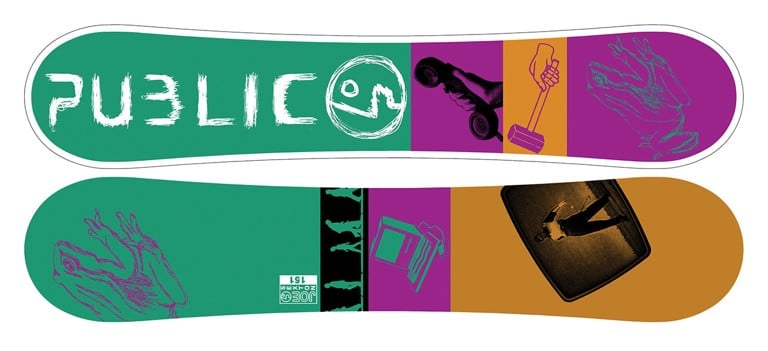 Designed by Joe Sexton and ridden by Joe Sexton, the Public Therapy has been fine-tuned by street spots and handrails. An amazing rail and jib board, the Therapy features a Kickout Camber which is flat between the feet with reverse camber towards the nose and tail. This profile allows for easy edge to edge maneuverability and superior control over presses. Complete with urethane sidewalls for increase durability and blow out prevention from hard impacts. If sliding rails is your type of therapy, then this is the park stick for you!
Shop 2018 Public Sexton Therapy
Related Posts