Tactics Art Lab: Sebo Walker Collection
Unleash your creativity with Sebo Walker's Art Lab Collection. The limited collection features DIY griptape, long and short-sleeve tees, snapback hat, and jacquard knit beanie.
Inspired at an early age by his mother's stained glass work, and later by discovering the work of M.C. Eshcer, Keith Haring, and Mark Gonzales, Sebo created a collection that celebrates his love of mixing simplistic line work with color. This collection is based on a set of original canvas paintings that Sebo painted that are now on display in our Portland shop.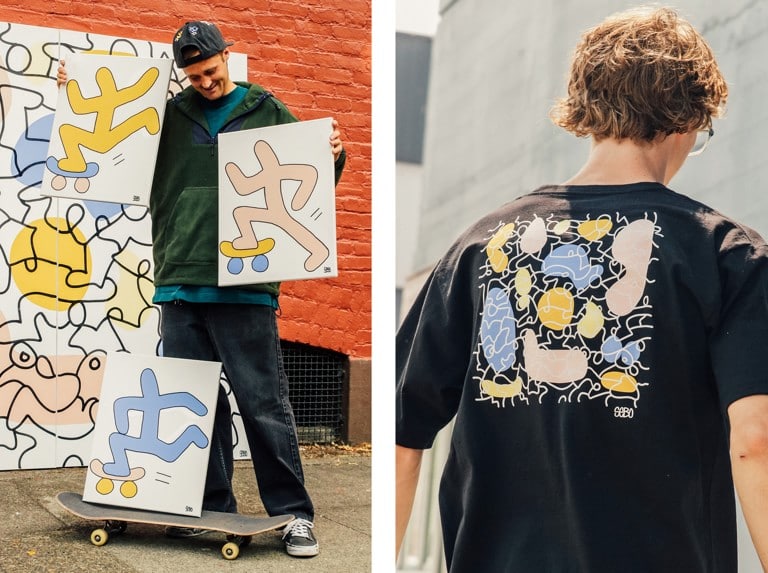 "I DON'T NECESSARILY EVEN SEE IT IN MY MIND, I FEEL IT IN MY HANDS… IT ALL COMES FROM A PLACE OF MOVEMENT" - SEBO