Smith
Squad XL Replacement Lenses
Be the first to write a review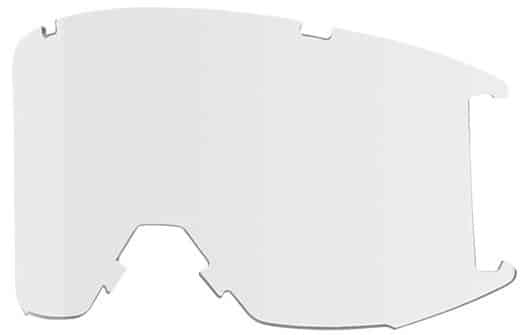 Overview
Sometimes you need a new lens. Sometimes you want an extra lens. This lens serves both purposes for any rider needing a lens that'll treat you right during a low visibility session.
Features
Lens Features
Cylindrical Carbonic-X Lens
ChromaPop™
Fog-X Lens Treatment
Lens Features
Cylindrical Carbonic-X Lens - Smith has set the standard in lens performance. Each lens is individually molded to offer optimum scratch and impact resistance, increased visual acuity, and enhanced contrast sensitivity. The inner lens is impregnated with Smith's Anti-Fog lens treatments for increased anti-fog performance. The Carbonic-X lens meets Class 1 optical standards as well as ANSI Z80.3 standards.
ChromaPop™ - ChromaPop™ lenses are the most advanced polarized lenses in the world and allow you to see true colors more quickly to maximize your visual experience. By blocking color wave intersections as they pass through the lens, ChromaPop™ is able to eliminate color confusion, enabling you to see the outside world with an unparalleled level of vibrancy beyond normal capabilities.
*Available only on select colors.
Fog-X Lens Treatment - Smith's Fog-X treatment employs a hydrophilic, micro-etched surface to absorb moisture and disperse it over a wide surface area to prevent fogging. Because it is physically carved into the lens, it can't be wiped away like other fog treatments.