Adidas 3ST.004 Skate Shoes Wear Test Review
The fourth installment in the line, the Adidas 3ST.004 is designed purely for skateboarding. The BOOST™ foam in the midsole offers reliable and responsive cushioning, and the cupsole construction makes them stable and supportive. A single piece toebox keeps all of the rip-able seams back away from the highest wear areas and the breathable mesh tongue is connected to the midsole giving you a secure and snug fit. On the outsole is the Geoflex tread pattern that gives the shoe extra flexibility and multi-directional grip.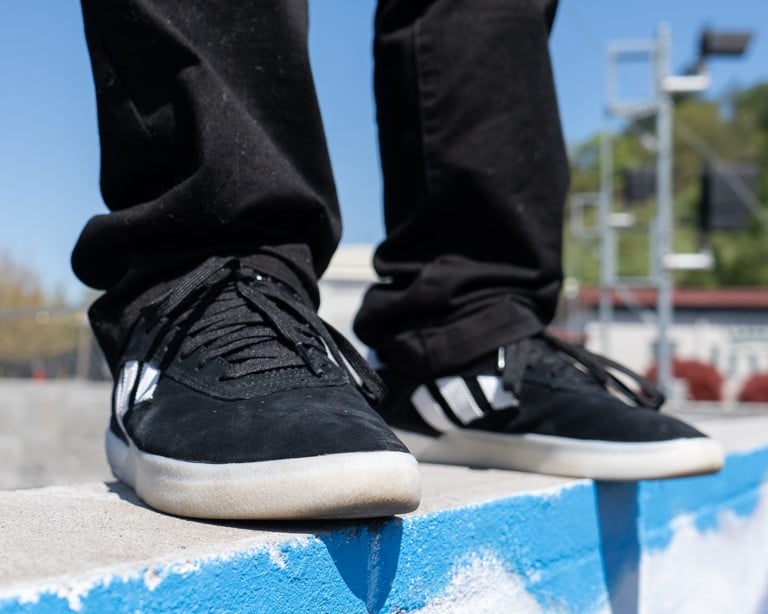 We had warehouse guru and skate team veteran Nick Propios skate the shoes and give us his feedback. The first thing Nick noticed was how comfy the BOOST™ foam was in the shoe, and that it felt a little bulky. After 3 - 4 sessions, the shoes were broken in and gave him just the right balance of board feel, flexibility, and support. Nick ended up skating two pairs of the 3ST.004s because he had a knee injury. When he started skating again, he began skating the black and white pair.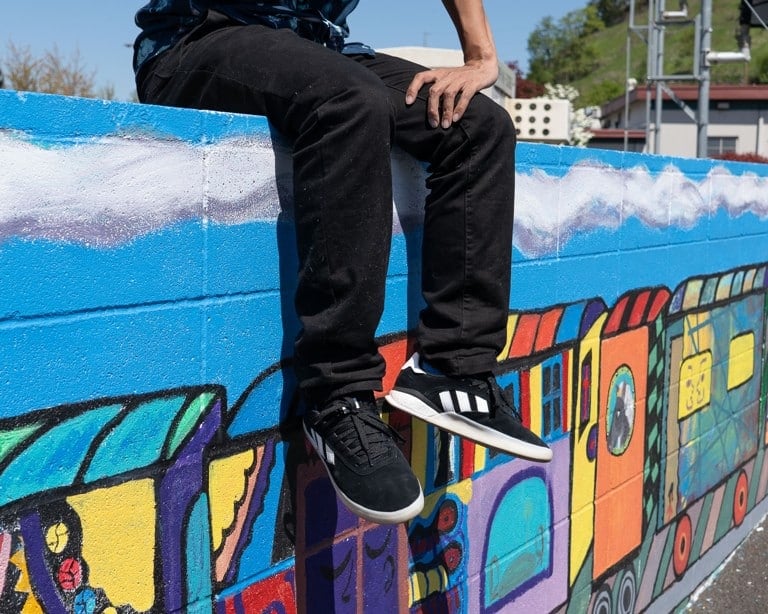 Nick skated the shoes for approximately a month but wasn't skating every day. The outsole rubber held up extremely well and the suede didn't break through, though it was noticeably thinner in the ollie spot. The stitching that held the eyestay broke but didn't make the shoe any looser because the design of the tongue kept it snug. Since Nick rekindled his love for heelflips, the collar was worn down and the foam padding was sticking out. On the bottom, the texture on the outsole wrapping had been worn smooth, but the Geoflex/herringbone tread was still fully intact and grippy. Overall, Nick loved these shoes and is going to get another pair when these ones are toast.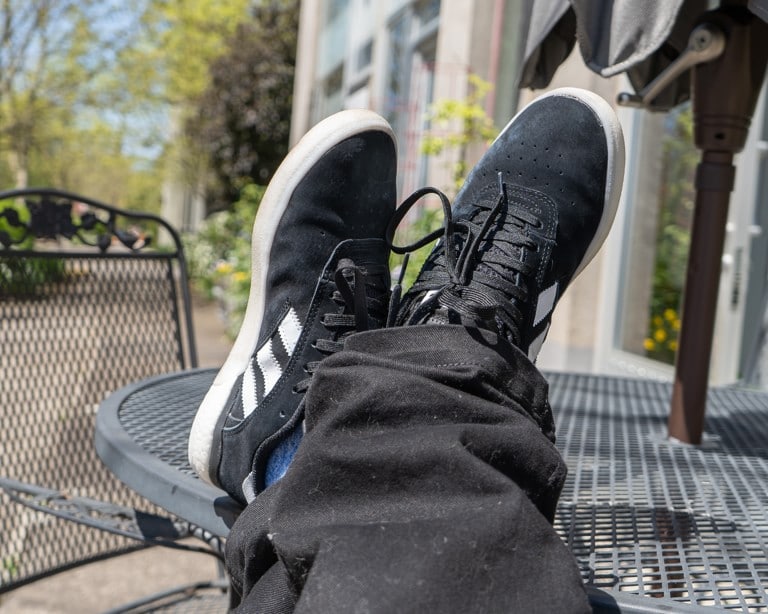 Related Posts