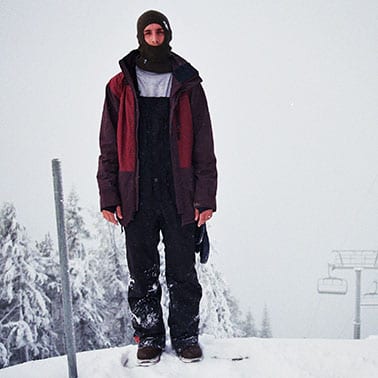 Position:

Snow Category Manager

Best thing about the NW? Worst thing about the NW?
Powder. Weather patterns.

Which brands are you backing?
Vans, Tactics, Union, Smith

Skate, snowboard, or surf?
Snowboard and skate.

Beverage of choice?
Colorado Koolaid.

Other hobbies?
Painting.

What would you do with $5,000?
Take my friends on a shred trip.

Mac or PC?
Mac.