Overview
Named after a RAEN team member, the Adin features a flat brow and wider fit. With CR-39 lenses providing 100% UVA/UVB protection and five barrel hinges, these sunglasses will keep your eyes protected while giving you a comfortable fit.
Features
Lens Tech
100% UVA/UVB Protection
Optics by Carl Zeiss Vision
Polarized Lenses
Fit
Wide Fit / Large Coverage
Details
Five Barrel Hinges
Includes Hard Sunglass Case and Custom Cloth
Curvature
4 Base Curvature - The base curvature corresponds to the curve of the lens. The higher the number, the higher the curve. 4 base styles have a "flatter" look. 6-9 base curves hug closer to the face.
Frame Material
Handcrafted Acetate - These frames are handcrafted from Zyl acetate.
Lens Material
CR-39 - CR-39 has been the tried and true method for eyeglass lenses for years. Why? They're lightweight, far less prone to shattering than glass and scratch resistant.
Lens Tech
100% UVA/UVB Protection - These lenses come with 100% protection from the harsh rays of the sun.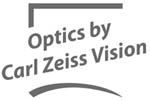 Optics by Carl Zeiss Vision - Carl Zeiss Vision are the premiere lens manufacturers in the world, and you get to enjoy their renowned quality lenses in these shades.
Polarized Lenses - Polarized lenses eliminate scattered, reflected light and drastically reduce glare to increase vision quality in bright conditions.
Extra Info
Pro Tip - Are polarized sunglasses better? Are they worth the price?
In many cases, yes. All sunglasses reduce brightness and block some amount of harmful UV rays. However, only polarized sunglasses are scientifically constructed to eliminate glare. Not just reduce it, but eliminate it. Fully polarized sunglasses reduce eye strain and help you see better around water, snow, sand or any other reflective surroundings.
VLT Rating
11 - 15% - A low VLT (Visual Light Transmitted) rating like this is perfect for sunny and bright lighting conditions.
VLT ratings range from 0 to about 90 percent with a lower number meaning less light passes through (darker tint); where as with a higher number - more light passes through (lighter tint).
---
More from RAEN