Its Tit's 2022
"Whoa, there's a lot of girls here" was the first thing I heard walking up to Timberline Lodge Tuesday morning. An older man, ski's in hand, seemed surprised as some of the most elite female snowboarders descended on Mt. Hood for the annual "It's Tits" event.
The week was structured with jam format days on-hill and evening programming including topics around mental health, skate inclusion, and sponsorship in pro-snowboarding. The weather at Mt. Hood was its own enigma, bringing all four seasons in a 5-day period. Monday started with hail, rain, and snow only to clear for bluebird skies and Summer temps on Tuesday. Wednesday the rain returned, only to cancel the event for the day, then Thursday dumped wet powder across the entire build. Needless to say, everyone was fully prepared for whatever the conditions brought and many muscles were made shoveling and raking the features back to their forms.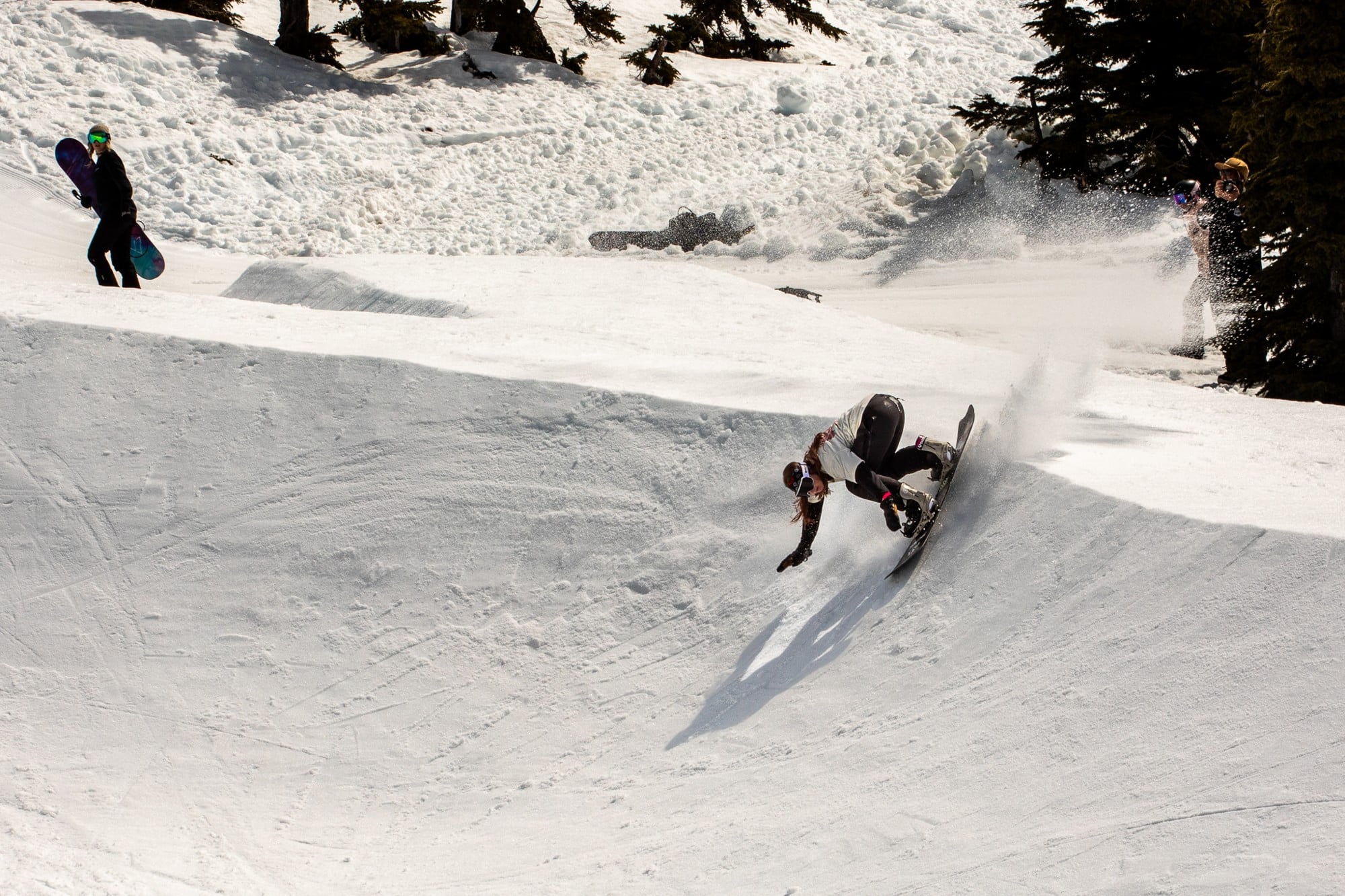 "It's Tits" began 5 years ago as an all-women's transition based event in partnership with Snowboy Productions, and quickly grew to incorporate some of the most legendary female riders in the industry. Boarding For Breast Cancer became an integral partner, and funding of the event goes to support the organization… and of course, the opportunity to say "It's Tits".
For 2022, over 200 women participated in the event, cultivating a week of encouragement, inclusivity and some great snowboarding. Tactics riders Nora Beck and Marissa Krawczak brought endless energy and audacious lines to the week. Like previous years, the flow to the course was creative, cruisey and fun. From above, the features resembled many shapes and sizes of boobs – and a hip feature in the form of a breast cancer awareness ribbon. Needless to say, it was an inventive build that was exciting to ride. Tuesday. While Wednesday had other plans with rain at the mountain, Tactics was honored to host the Ally Sk8 workshop in partnership with Skate Like a Girl at Seek Skate Camp that evening.
Skate Like a Girl promotes and fosters an inclusive experience for women and trans skateboarders. The Ally Sk8 workshop is a forum to practice the mindset and skills needed to build a solid foundation for creating a more inclusive skateboarding community. We were so happy to be able to sponsor this event and include a new group of participants in the workshop. It was also fun to skate indoors while the rain and snow poured outside. The man I overheard outside Timberline Lodge was 100% correct - there were a lot of women this week, more than I have ever personally seen on-hill at one time in my 20+ years as a female snowboarder. It was an incredible week that celebrated women in snowboarding and our amazing community of allies, sponsors, and friends.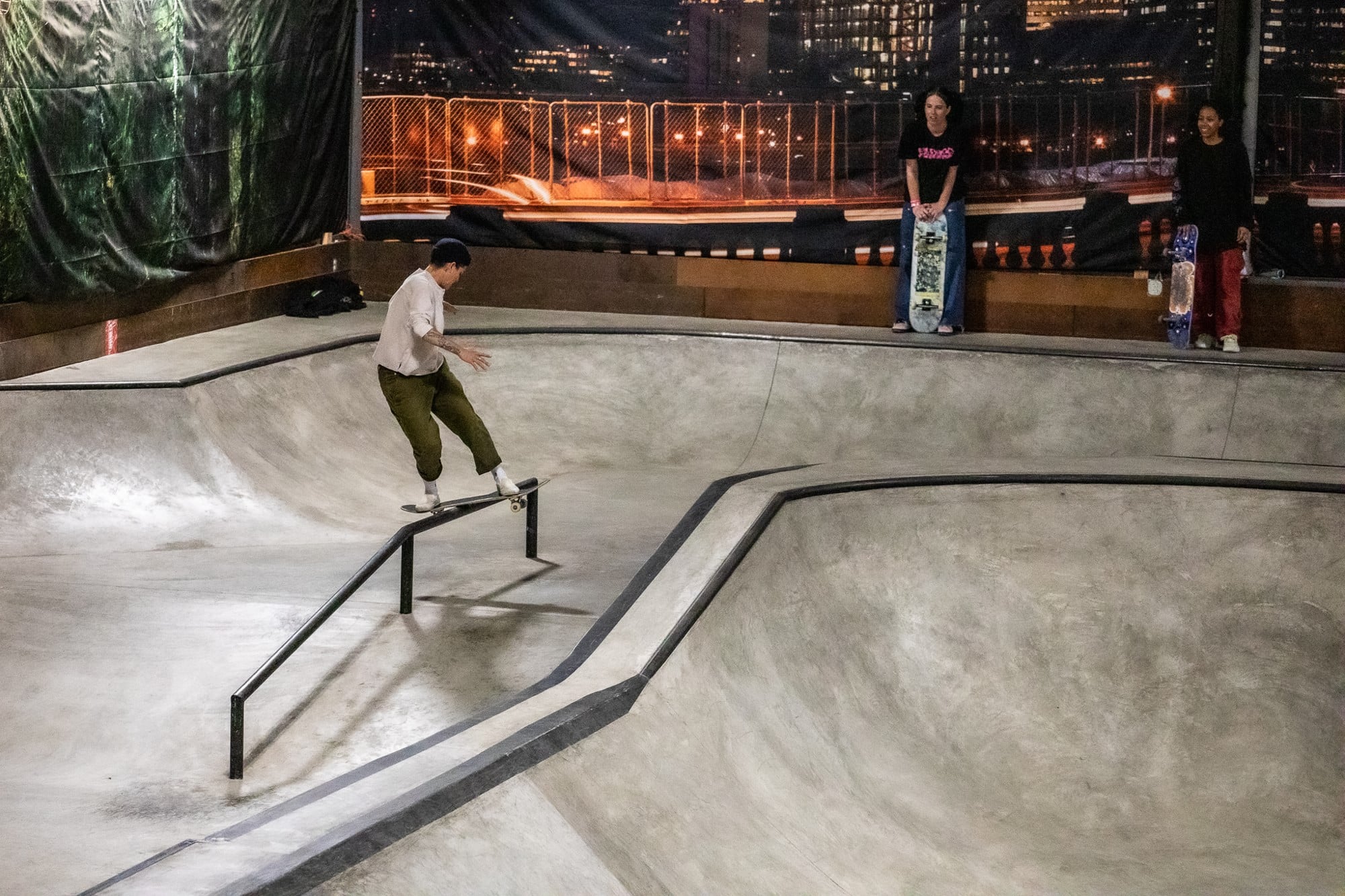 Related Posts