Slush Game Of Big Snow Recap with Nora Beck
This past weekend in East Rutherford New Jersey, Slush Magazine packed perhaps the largest freezer in the US with 32 of the country's best jibbers for a head-to-head battle with a $10k prize purse. Our very own Nora Beck was in attendance and went four rounds on the steel to grab second place in a heated field of up-and-coming female riders. Check out the Q & A with Nora below and hit the play button above to recap all the action.
---
Q & A with Nora Beck
First off, congrats on grabbing second place at the inaugural Slush Magazine Game Of Big Snow. What was it like boarding in a giant freezer?
Thank you!! The freezer was such a crazy experience, especially going from 95 degrees outside to 28 inside almost was enough to give me a cold haha. Definitely, something I won't forget for a while.
Despite the Frigid temps, the competition looked heated. Who were some of your favorite riders to watch? Personally, I love every time I saw Gooner drop on the live feeds.
Haha it was heated! All of the girls were killing it I loved seeing the mutual push and support within the community it warms my cold heart. Ellie Weiller, Gracie Warner and all of those younger girls are my favorites they're just killing so hard at such a young age you, know next year they're coming back with even more in the bag.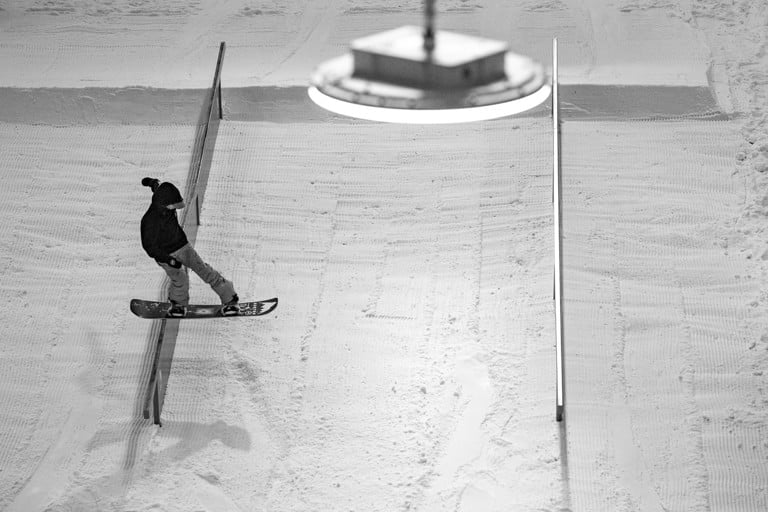 Love to hear it! The future is definitely bright for women's snowboarding and watching the progression go down first hand at events like this and Its Tits is awesome. Speaking of progression how many times do you think you hit the steel during the event? A million?
Holy shit dude I don't even know. We showed up at 9 am maybe a little before and didn't leave until after 9 PM. Seriously nonstop for like 12 hours I can't even tell you.
That's insane. Definitely gotta have the legs and right set up to handle 12 hours of boarding in the middle of August. What board/gear are you on or riding next year? What makes it good for rails?
I've been in the gym baby! Haha I've also been on the Kilroy Twin and some Mint Boots. It's got the solid flex of the men's boards but is still playful enough underfoot to not be a tank.
So your saying Burton boards are strong and versatile? I wouldn't argue with that after seeing Winkelmann knock out Stan's tooth.
Hahaha, In my unbiased opinion, I don't think any other board on the market could knock out an object moving as fast as Stan's mouth does on a daily basis. (PS - I love you Stan. Heal up soon)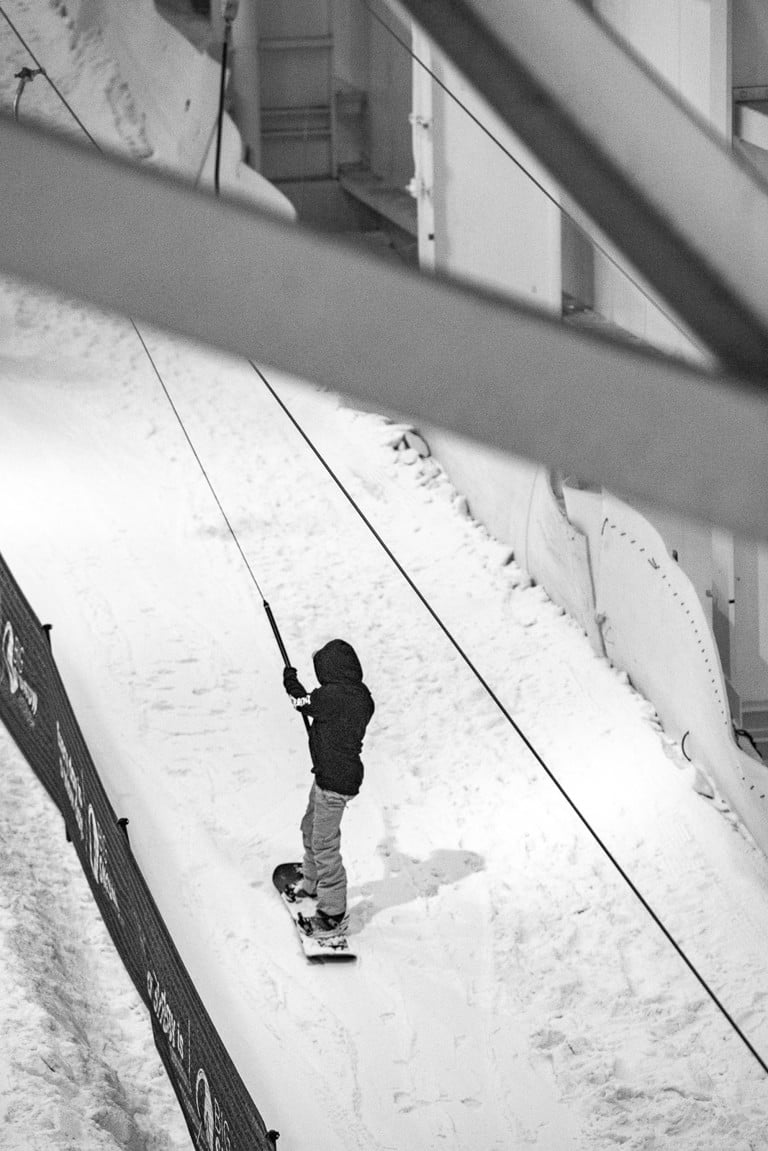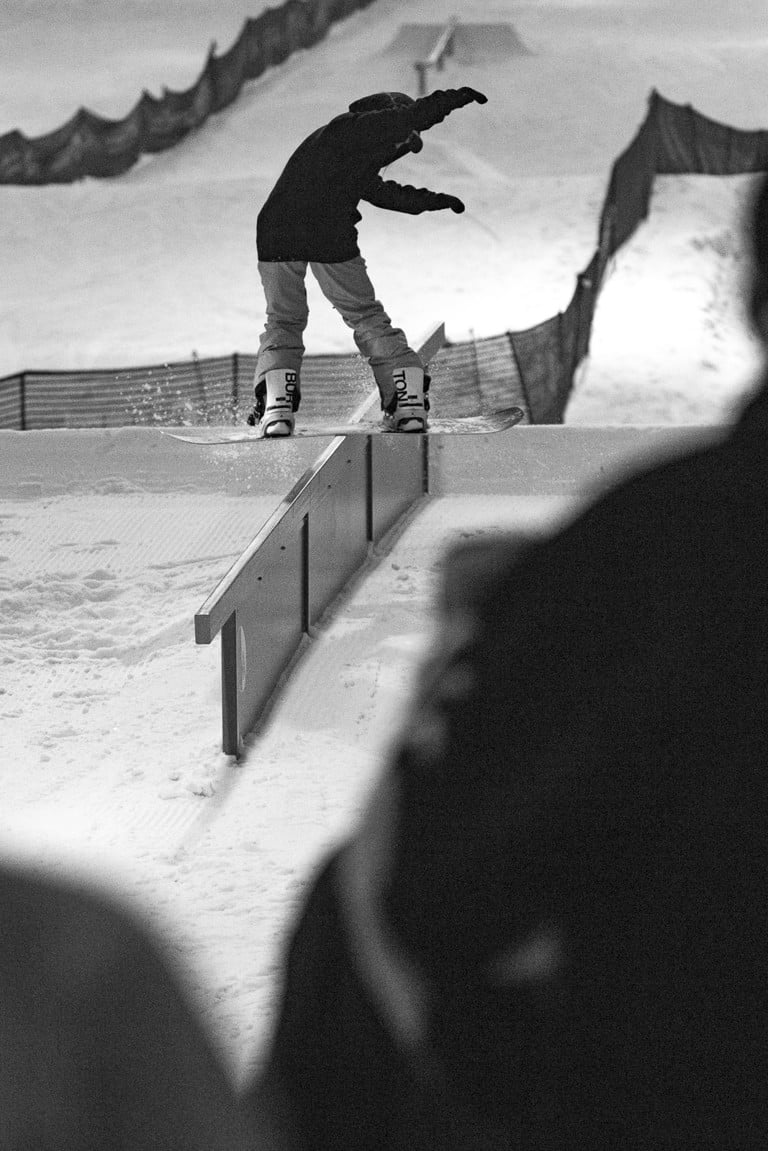 We can leave that one up to the critics haha. Moving on, any plans worth mentioning for next winter? I'm assuming big snow was last time your gonna strap in until the snow starts to fly again?
We've got some things in the works! Nothing I can speak on right now but there'll be some stuff I'd keep my eyes open for for now, though. But yes, unfortunately no Hot Dawgz again this year so just waiting for the snow to come back!
So secretive! Well we can't wait to see what's what's next and look forward to another great winter this upcoming season. Any last words? Shout outs? Words of advice?
Shoutout Mom. And always drop a gear and disappear.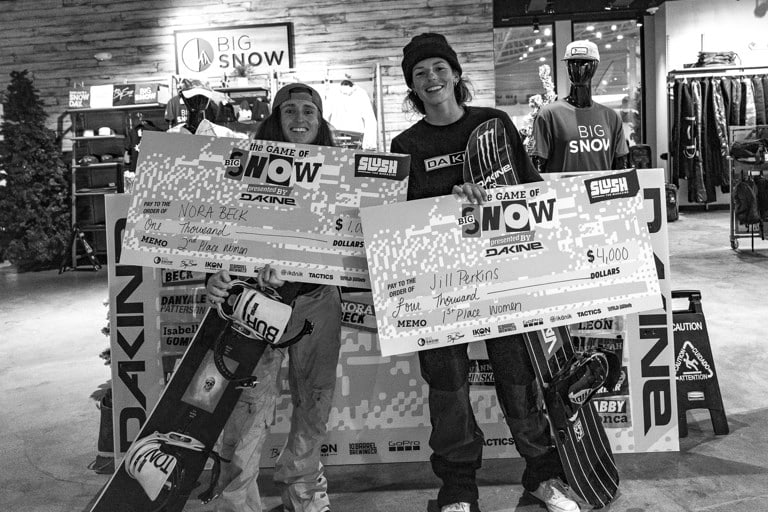 2021 Slush Game Of Big SNOW Results
Women's
Men's
Presented by Dakine
Supported by Big SNOW American Dream, 10 Barrel Brewing, Ikon Pass, Wild Mike's, Ikanik Farms, GoPro, Tactics
Photos By Blotto
Related Posts