Features
Material
70% Cotton, 30% Polyester
Skate Copa Collection
The Gonz, Blondey McCoy, Na-Kel Smith, Tyshawn Jones, Marc Johnson, Milas Silvas, Daewon Song and Rodrigo Teixeira took inspiration from Adidas heritage and injected the traditional soccer jersey with their pro level skate fashion sense. Whether you're a skate fanatic, a football fan or both, these high quality jerseys are oozing with style.
"Gonz" Team Badge
A special "Gonz" team badge and Trefoil logo on the chest.
Details
ClimaLite®
Side Vent Panels
Details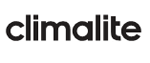 ClimaLite® - ClimaLite® fabric wicks sweat from the skin to the outer surface of the garment for fast evaporation.
Reviews
Posted on 1/11/2020
Adidas Blondey Copa Jersey - bold pink
Very quick shipping
Excellent quality
Impressed