10 Skateboard Bag Essentials
10 Skateboard Bag Essentials
Whether you're taking a skate trip or just on an all-day mission, having the tools of the trade handy is important. Full pockets are bulky and uncomfortable, so you might as well pack a bag. We will show you what 10 essentials everyone should pack in their skate bag and why they are important.
---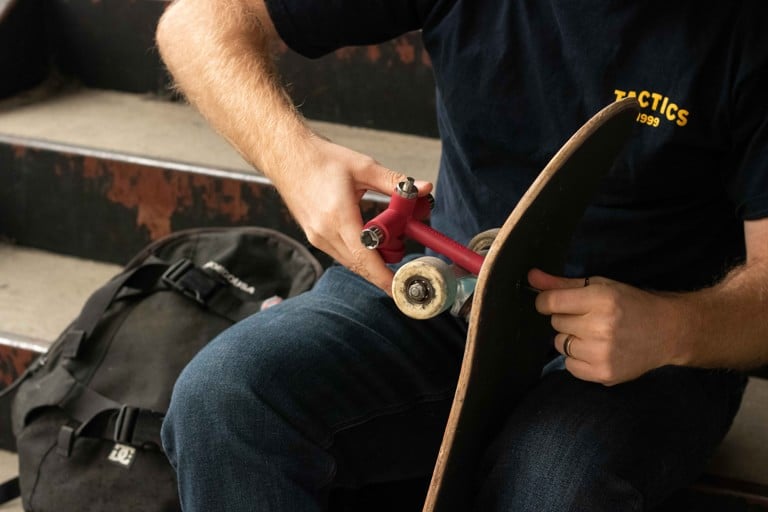 A skate tool is going to be very useful when you're at the skatepark or a street spot and you need to set up a board or make adjustments. Be sure that the tool still has it's phillips head screwdriver and allen wrench. It's also a good idea to have a multi-tool with some pliers because sometimes pliers work better than a skate tool in certain situations. You'll end up making friends because everyone will ask to use your tools.
---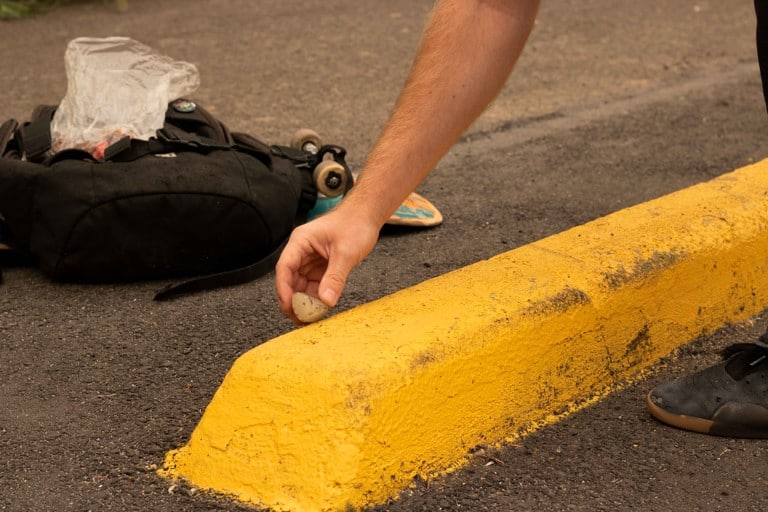 Skating a bone dry ledge that doesn't slide is no fun. Wax is going to be super helpful when you're skating a ledge or a flatbar that feels a little sticky. Some tricks just require the ledge to be more buttery. Just remember to be courteous and ask anyone else skating the ledge if they mind if you wax it. Be sure to keep your wax in a plastic bag so it doesn't make a mess in your skate bag if it melts.
---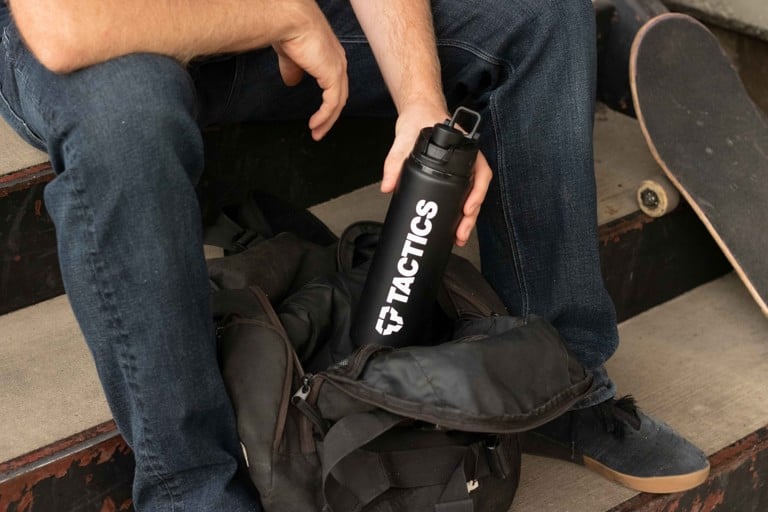 This one's pretty obvious, but be sure to stay hydrated while you're skating by having a water bottle in your bag. Having a reusable vacuum sealed bottle can help reduce waste and will keep your bev colder for longer. So drink up! Pro tip: clip it to something on your bag in case you crash so it doesn't go skipping down the road like a rogue torpedo.
---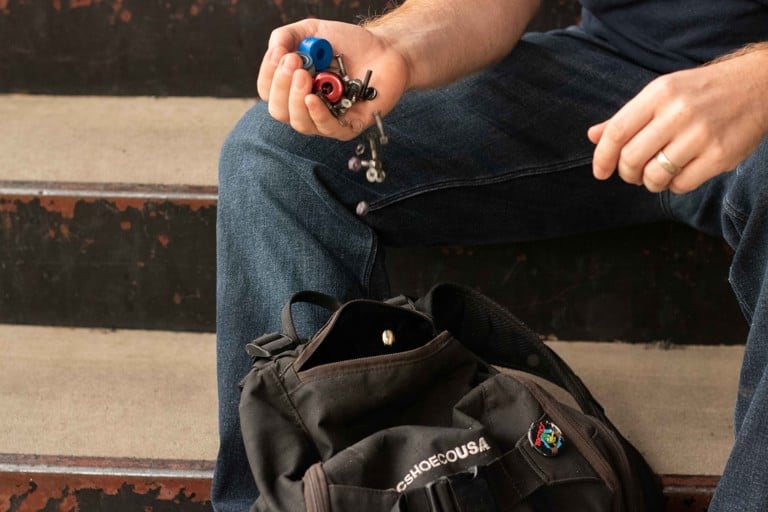 It's always a good idea to have some spare skate parts in your bag. Have a dedicated pocket for extra bearings, hardware, bushings, pivot cups, etc. You don't need to buy a bunch of new spare parts, but whenever you get some new stuff, just save the best of the old stuff and keep it in your bag. One day you'll be glad that you did when you or one of your friends needs something to keep skating.
---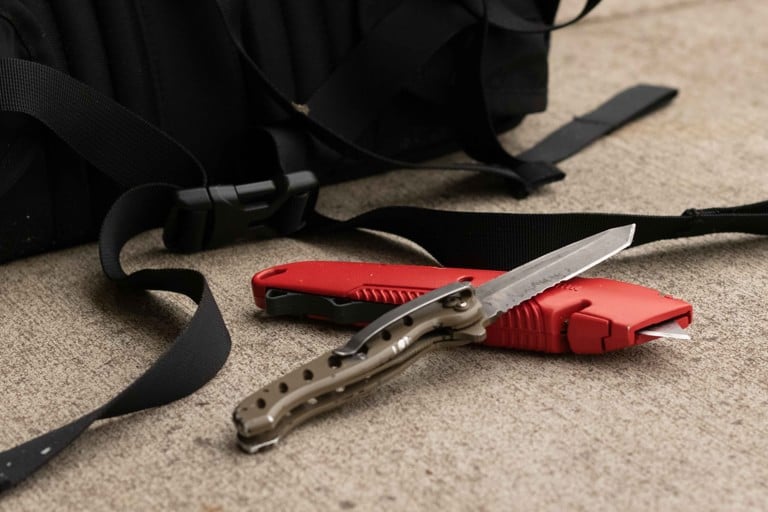 A utility knife or a box cutter can be useful for quite a few scenarios, such as gripping a new deck at the park or cutting off your old mangles shoe laces. Just make sure to close it up when you're finished with it.
---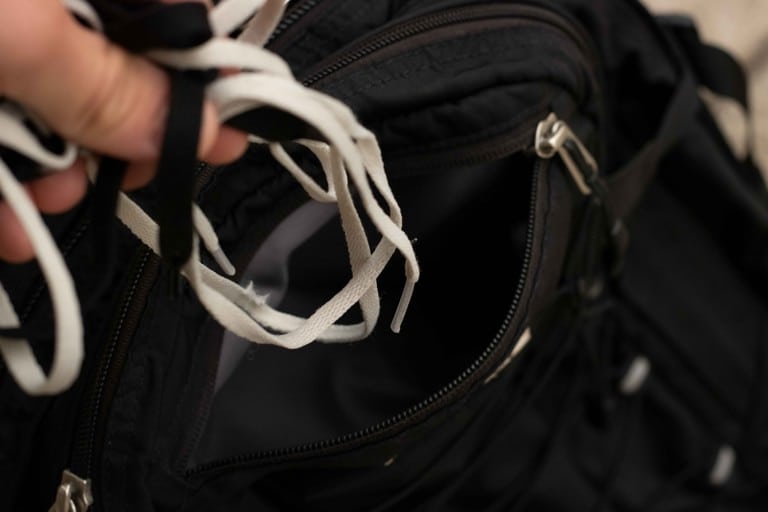 Keep a couple extra laces in your bag because your laces will eventually break and skating with loose fitting, haggardly looking laces sucks. Even if you only skate slip-ons, keep a few laces in your bag just in case one of your friends needs one.
---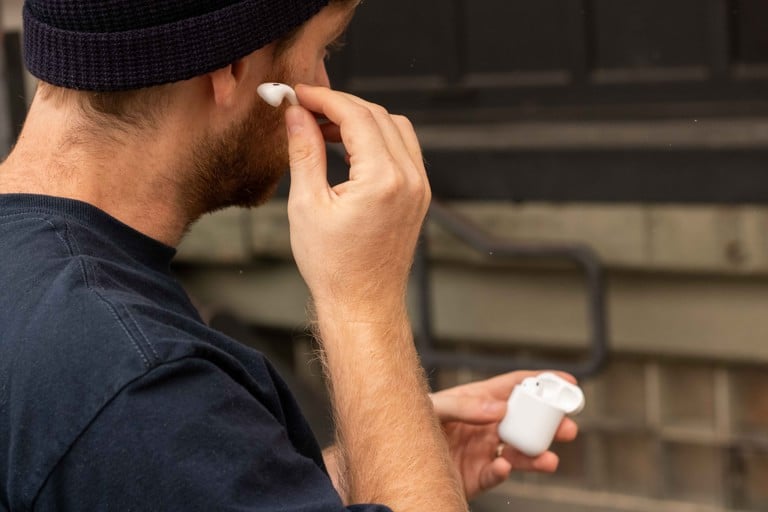 Sometimes if you're skating alone or if you're just trying to get juiced, having some music can get you pumped up to try a trick or just make your session more enjoyable. Wireless earbuds are ideal, but if you've got wired headphones, just run them up through your shirt so you don't snag them with your arms when you're trying a trick.
---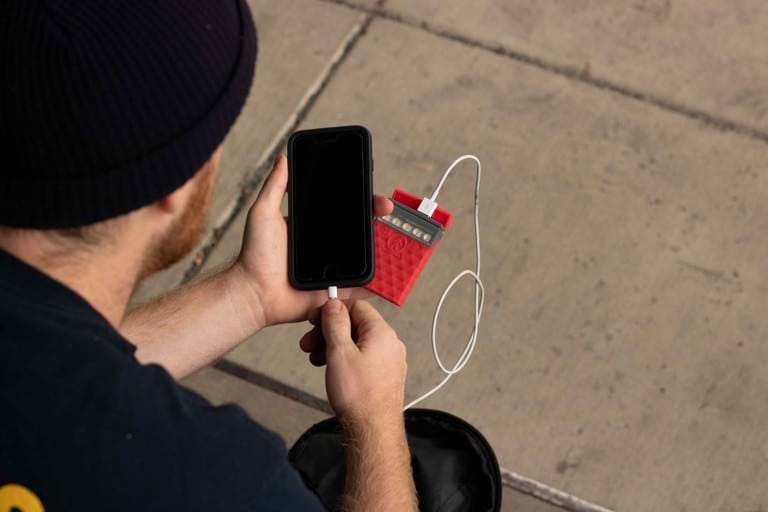 If you're filming tricks for Instagram on your phone a bunch, it's a good idea to bring along a portable charger to keep your phone juiced up so it doesn't die just before getting the clip.
---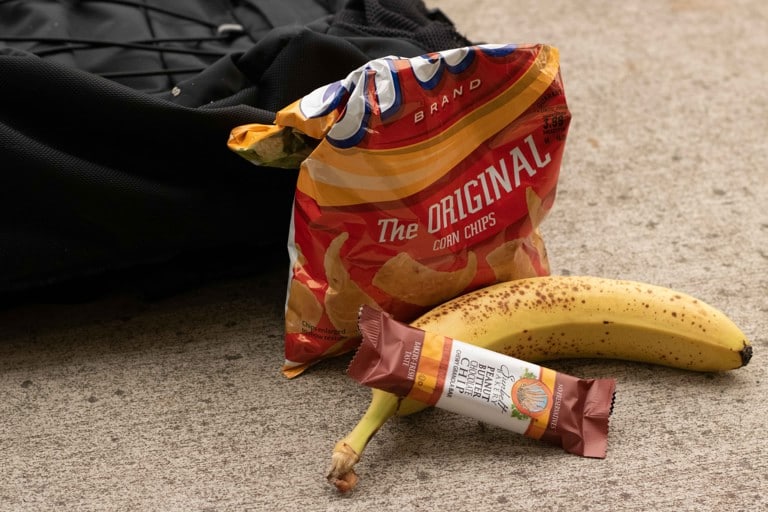 Keep a couple snacks in your bag for when you start to get low energy or if you get the munchies. Future you will be stoked.
---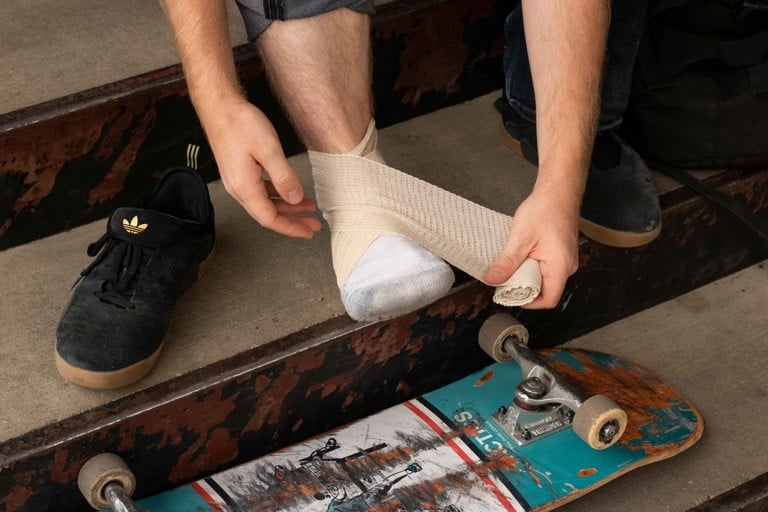 Finally, having some bandages such as an ACE bandage or bandaids can be useful in case you or one of your friends fall and need to get patched up. Having an ACE bandage is definitely helpful if you tweak your wrist or ankle and need some compression, or need something to hold the ice on it.