2020 Vans Snowboard Boot Reviews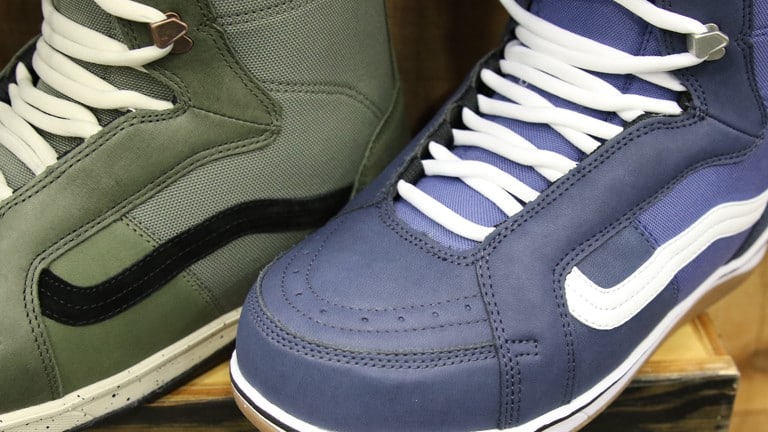 2020 Vans Snowboard Boots in-stock. Click the link below to shop now!
---
2020 Vans Infuse Snowboard Boot
Developed with control in mind, the 2020 Infuse represents the pinnacle of fit customization and adaptability for riding in all conditions and terrain. With a versatile flex rating and on-the-fly adjustability thanks to the revolutionary Hybrid Plus Closure System, this boot is a go-to for riders who demand response and support.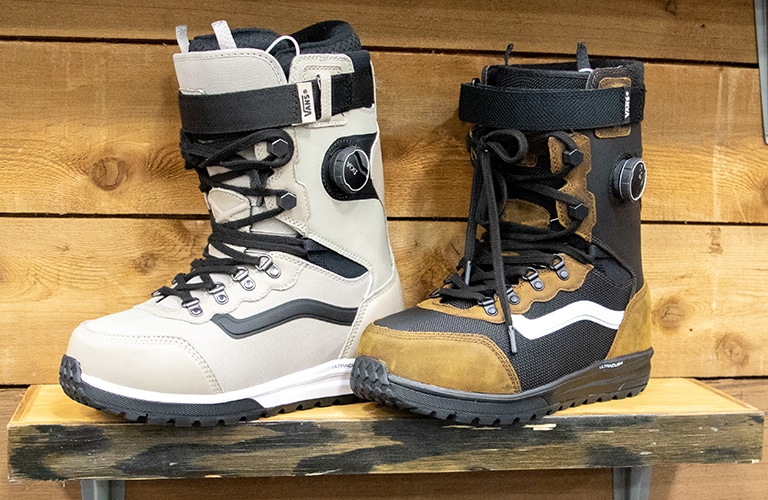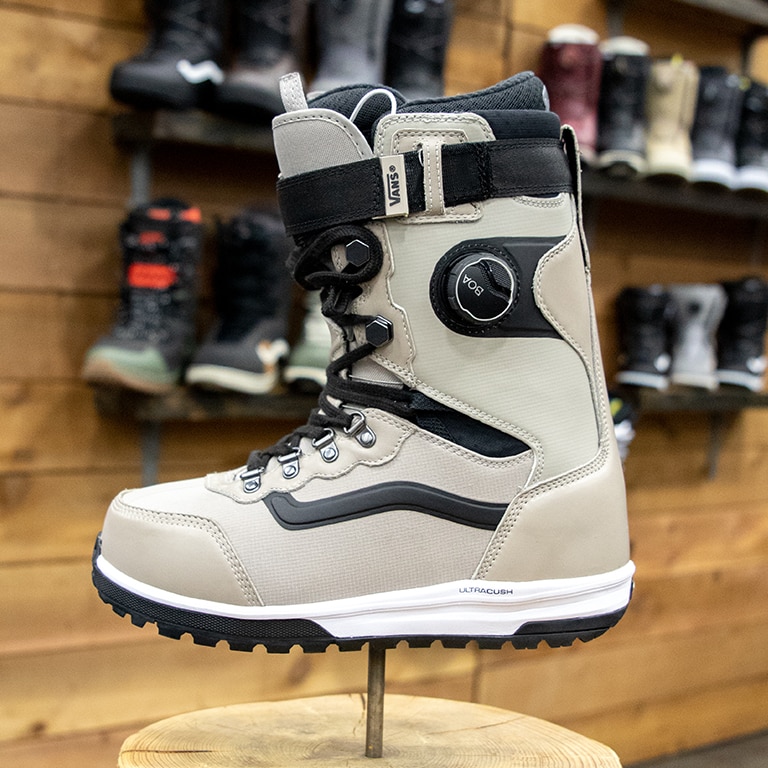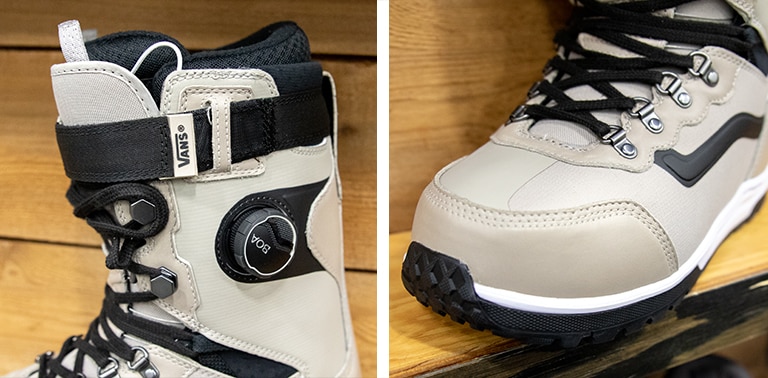 2020 Vans Aura Pro Snowboard Boot
Blending style and control, the Aura Pro is a hardworking Boa boot that is built to outperform the competition in all conditions. The dual-zone Custom Focus Boa construction allows for precise control over the fit and flex of the boot making it a great choice for riders of all skill levels.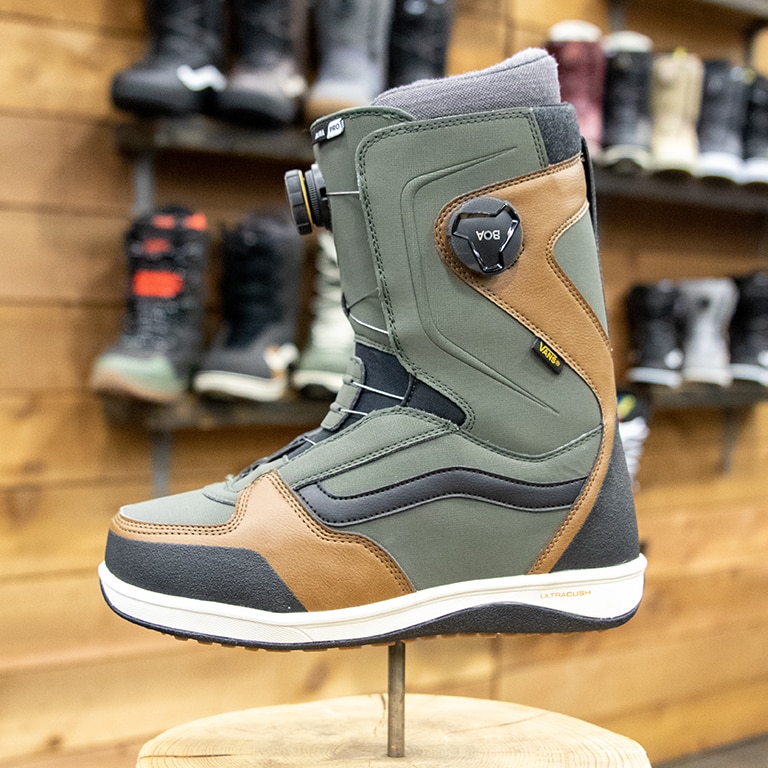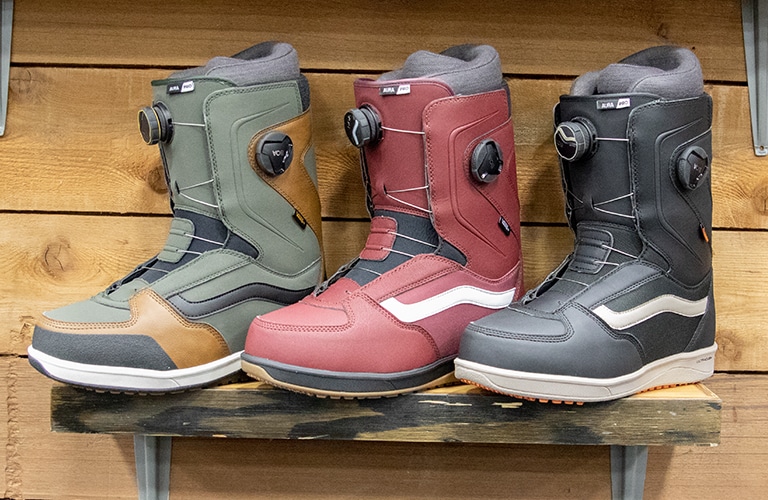 2020 Vans Hi-Standard Linerless DX Snowboard Boot
Slimmed down and linerless construction make the Hi-Standard Linerless DX like nothing you have ever worn before. Designed for street and park riders who demand freedom and a more connected feel to their boards, this boot blends throwback aesthetic with modern freestyle performance.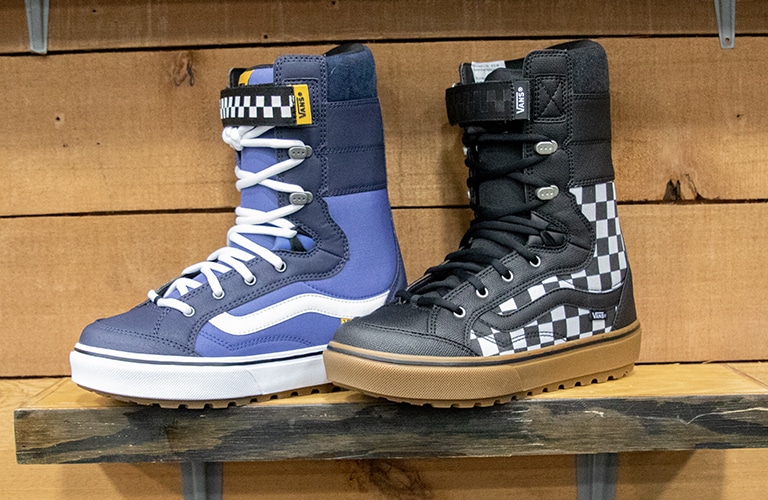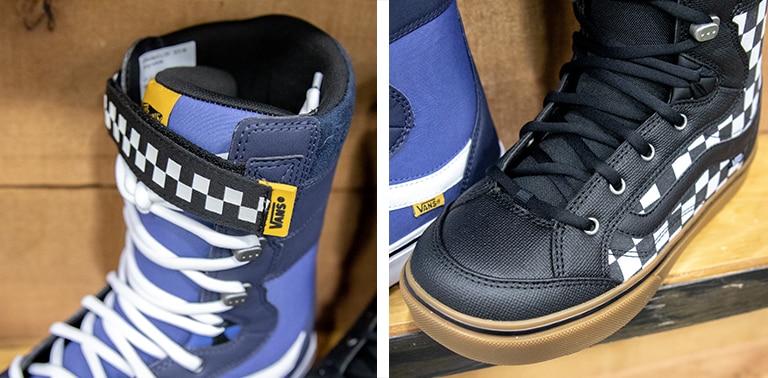 2020 Vans Hi-Standard OG Snowboard Boot
The best-selling Vans boot of all time, the Hi-Standard OG encompasses traditional design and construction with top-of-the-line freestyle performance. A go-to for Vans team riders Jake Kuzyk and Cole Navin, the Hi-Standard is a timeless park boot that will never go out of style.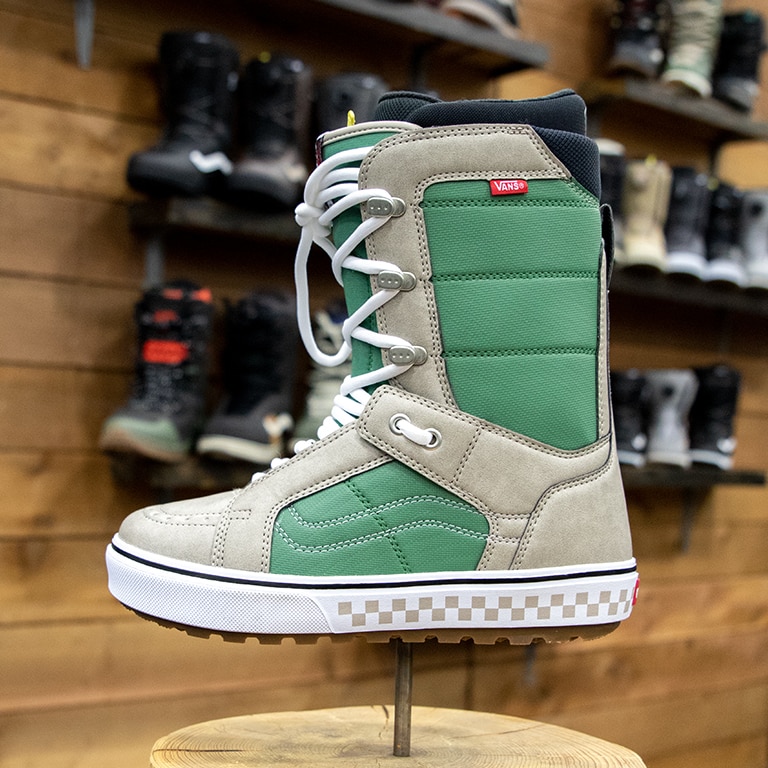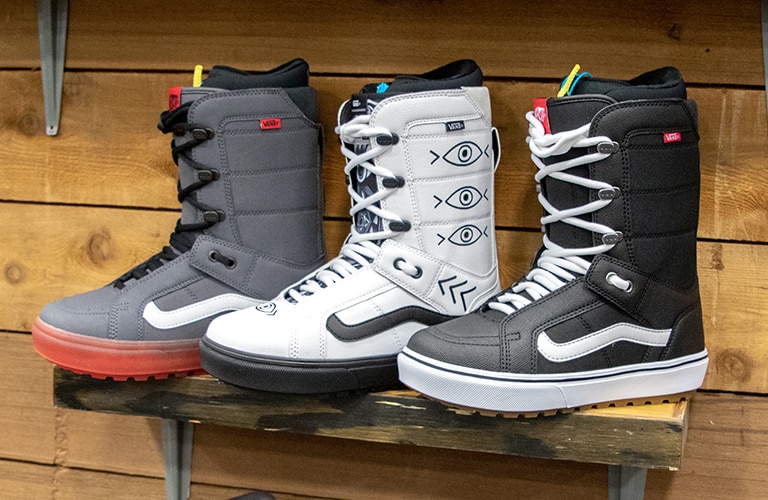 2020 Vans Verse Snowboard Boot
Ridden by the legendary Bryan Iguchi, the 2020 Verse is the most responsive and supportive boot in the Vans line. Utilizing the Custom Focus Plus Closure System, the Verse offers on-the-fly adjustability and flex control for a dynamic fit superior response in the most challenging conditions and terrain.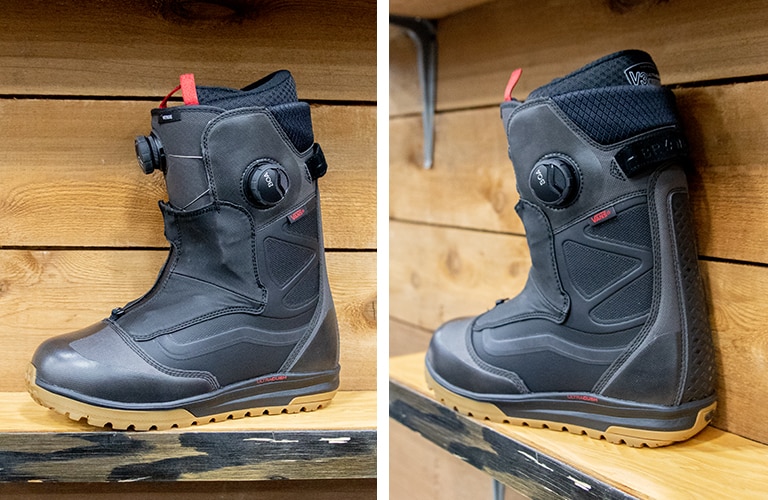 2020 Vans Aura OG Snowboard Boot
Lightweight and responsive, the 2020 Aura OG us suited for riders of skill sets. Featuring a single Boa closure and a middle of the road flex, any rider can feel confident slipping on this classic and stylish boot from Vans.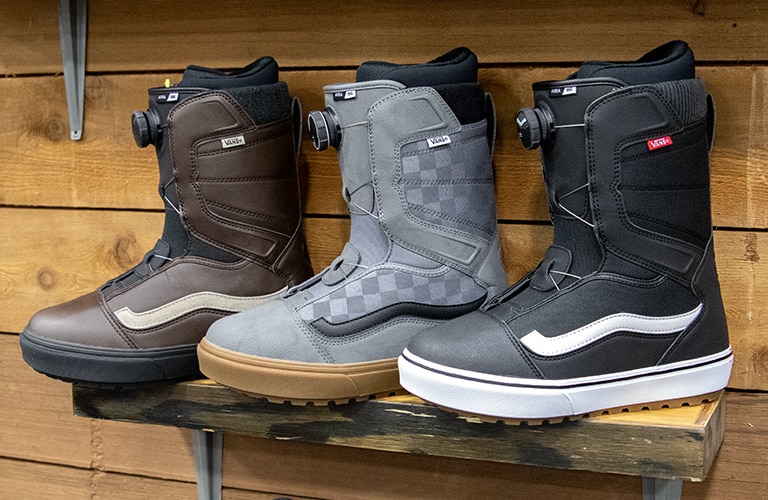 2020 Vans Hi-Standard Pro Snowboard Boot
Tired and true, the 2020 Hi-Standard Pro is team tested to offer the perfect balance of support and flexibility. Traditional lace construction and supportive features like Vans Powercuff strap, and V2 liner harness make this classic a great choice for riders looking for classic Vans styling in a modern package.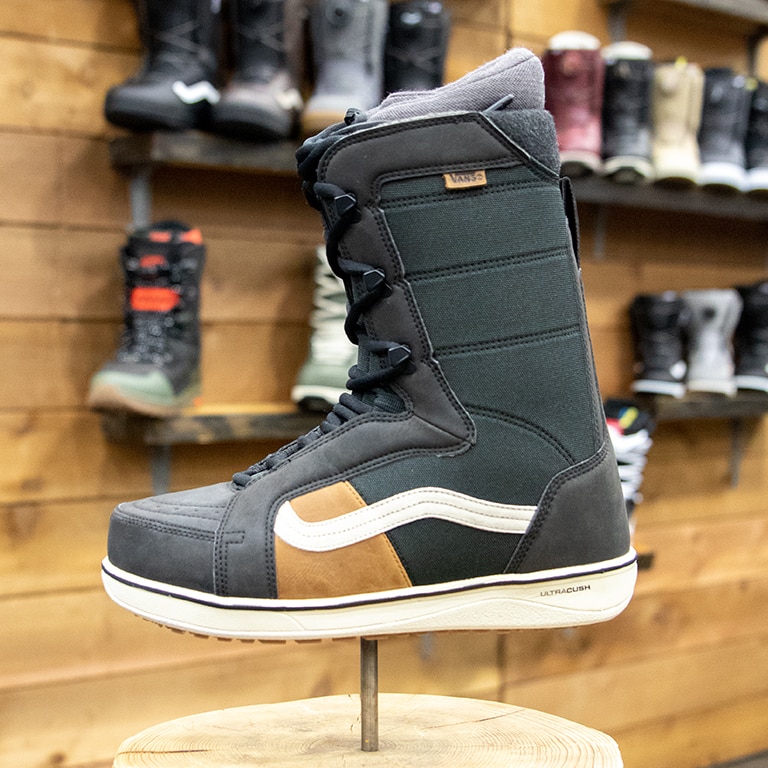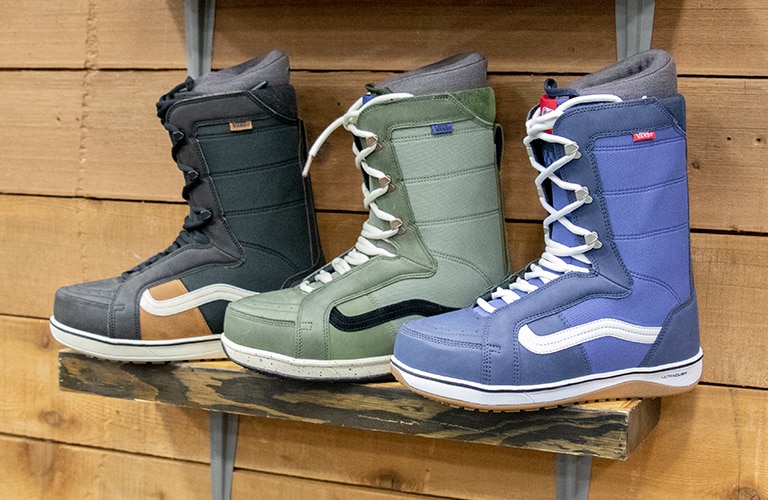 2020 Vans Women's Snowboard Boot Collection