Chris Wimer | Welcome to the Team
There is a top tier of frontside flippers, an upper echelon of flick masters in skateboarding history. Chris Wimer makes that list. When you think of his frontside flip, only a few other names come to mind that can compare.
In the early 2010's Chris put it all on the line for local North Carolina videos "Down and Dirty" and "Analogue" by John Evans. Going pro for Zero Skateboards in 2018, Chris has had standout parts in Zero's "No Cash Value" and "Damn It All." There are about six other video parts in between those that we didn't even mention. We suggest you fire up the old Youtube and take a deep dive.
We caught up with Chris to see what he's been up to these days, and welcome him to our team.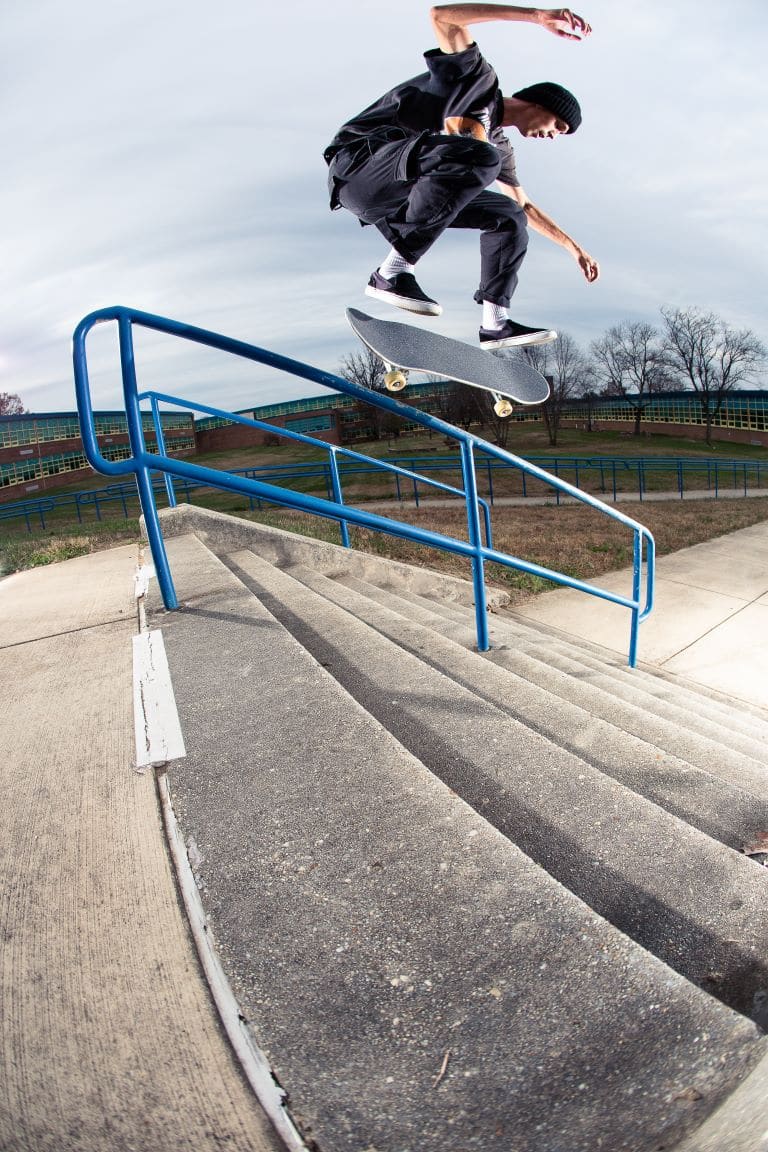 P: Matt Pendry
NAME:
Chris Wimer
WHERE ARE YOU RIGHT NOW?
Currently living back home in Virginia Beach, Virginia
WHAT'S YOUR CURRENT SETUP LOOK LIKE?:
8.5 board, 159 indys, 53mm wheels, Bronson raws, mob grip
LATEST TUNES:
lately it's been a lot of Waylon Jennings, ZZ Top, and Link Wray
FOOD OF CHOICE:
My girlfriend has been baking these cookies lately, that are insane haha. Gotta say those for sure
TIME WASTERS:
Instagram
BEST PLACES:
East Coast in general
SPONSORS:
Zero Skateboards, Emerica, Independent Trucks, Spitfire Wheels, Mob Grip, Bronson Speed Co, RVCA, Tactics skate shop
WHY TACTICS?
I've been to the shop a few times on various trips to Portland and was always stoked on the shop and the people that work there are rad. Also, I have some homies that are on the team too, so when the opportunity came up to ride for you guys, it was a no brainer. Stoked it worked out!
FUTURE PLANS:
Keep skating, filming, and working on projects. Get real life kicked in gear, and spend more time with family
LAST WORDS:
Thank you to all the bros over at tactics, thank you to all my sponsors that support me in any way ????????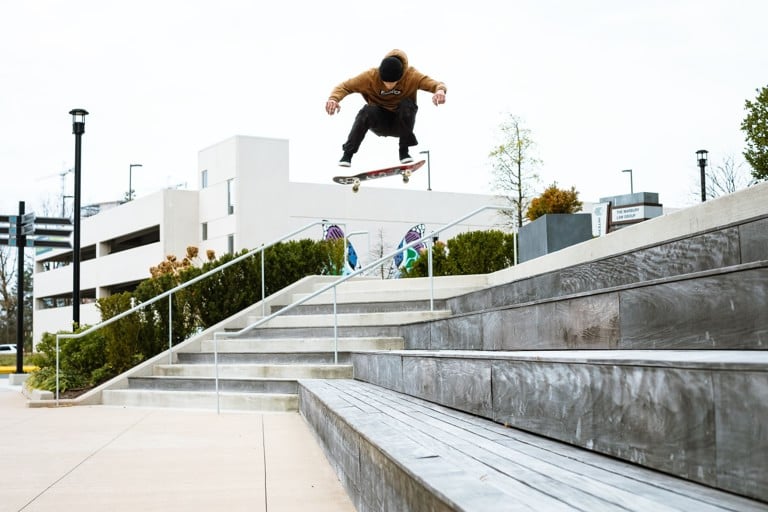 P: Matt Pendry
"Damn it All" Zero Part
"No Cash Value" Zero Part