Cody W.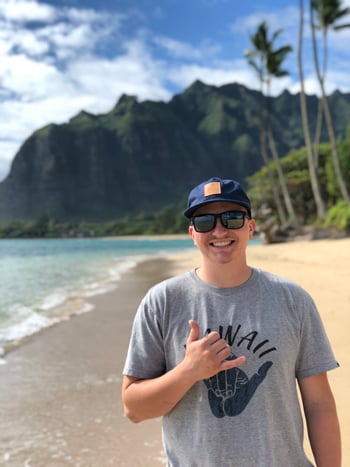 Position: Customer Service
Skate, snowboard or surf?
I skate and snowboard, and have surfed a few times.
Any other hobbies?
Since studying it at the University of Oregon, I have become very interested in photography. I also love motorcycles.
Any pre-Tactics experiences you'd like to share?
I grew up here in Eugene. I started skating when I was young, typically at Bethel (Meadowview) Skatepark. I graduated from Willamette High School in 2012. In 2013, I moved to Pullman, Washington, where I lived with my girlfriend (now wife) while she attended Washington State University. I worked as a landscaper for a few years before going back to school. Upon my wife's graduation, we moved back to Eugene and I transferred to the University of Oregon. I graduated from the UO in June 2019 with a bachelor's degree in journalism, focusing on photojournalism.
Best thing about the Pacific NW? Worst thing?
The best thing about the Pacific Northwest is having access to great mountains, as well as the coast and forests to explore and shred. The worst thing is not being able to skate as much in the winter because of the rain.
What would you do if you won the lottery and retired from Tactics?
If I won the lottery I would buy some motorcycles and travel around the world.