The Enchanted Forest Collection
---
We're honored to help spread the magic of Oregon's iconic Enchanted Forest Theme Park with our very limited capsule release. If you've ever driven through Oregon on I-5, you've surely seen the iconic sign just south of Salem depicting Humpty Dumpty sitting on his castle. The sign alone is enough to conjure curious thoughts and feelings. Just take one step inside the park and you'll understand why Enchanted Forest has continued to allure spell-bound visitors for over 50 years with it's storybook figures, rides, and hidden surprises.
After being ravaged by an ice storm in February that toppled trees and crushed many of the park's features, we reached out to see how we could help ensure the best theme park in Oregon lives on. After meeting with the Tofte family who founded the park in 1971, we decided what better way to spread the magic than to produce the only skateboard ever made featuring the Enchanted Forest insignia. With only 75 board pressed, these magic sticks will vanish before your eyes so don't sleep!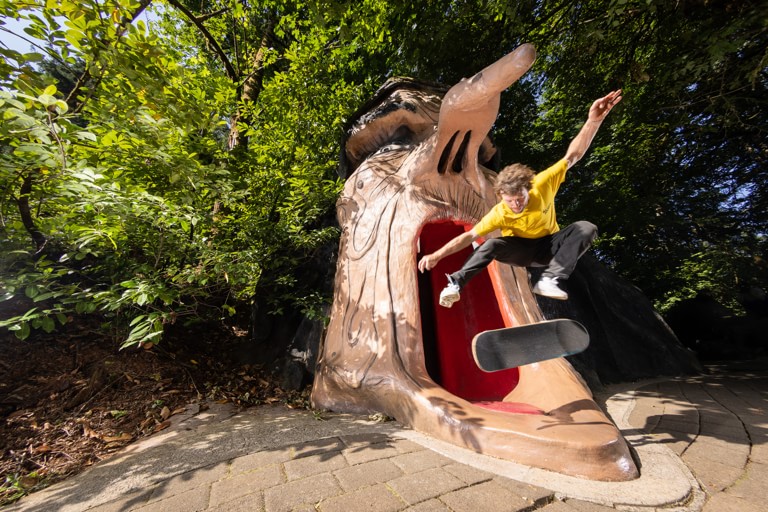 Growing up an hour south of the park, team rider Silas Baxter-Neal loved exploring and enjoying the rides at Enchanted Forest when he was a kid. Now he gets to bring his own offspring to the park and has alway dreamed of getting to skate it. We're hyped to see his dreams come true and in turn help spread the good word that Enchanted Forest is a place you have to see to believe. Huge thanks to the Tofte family for allowing us to enjoy the forest on four wheels.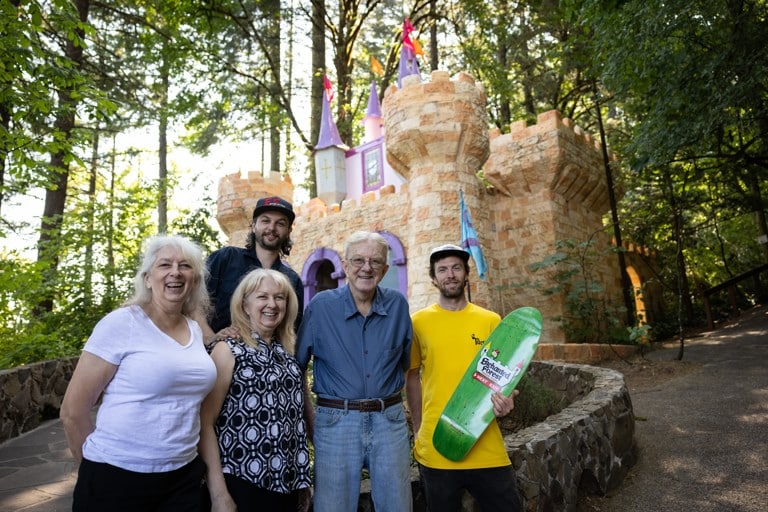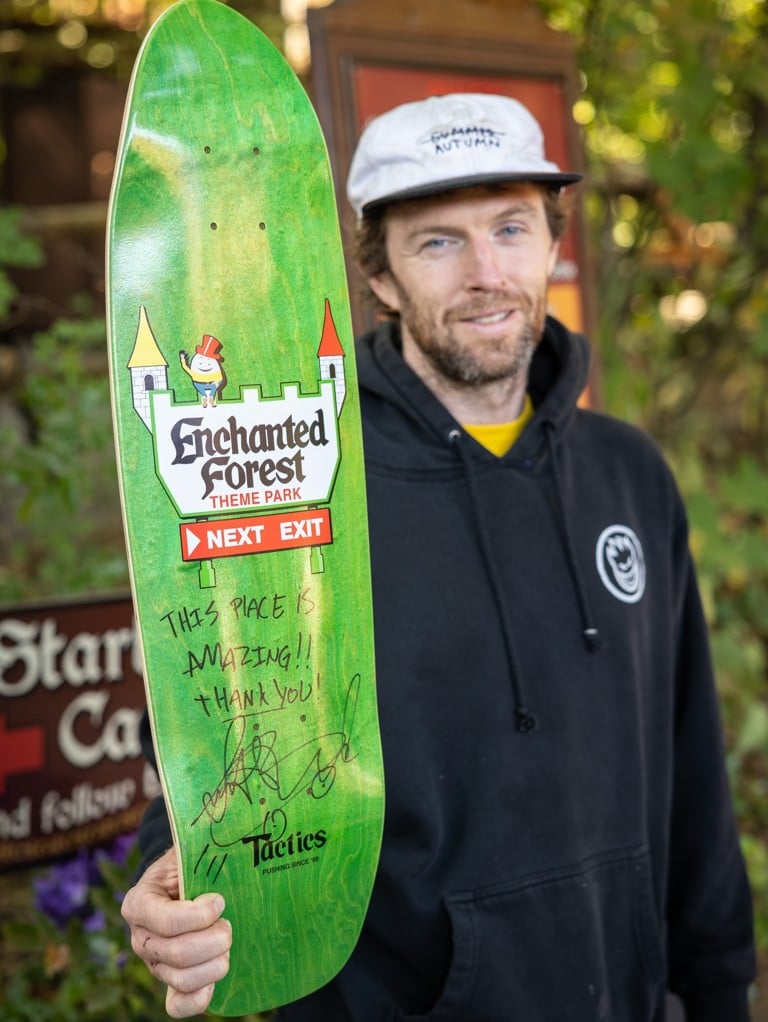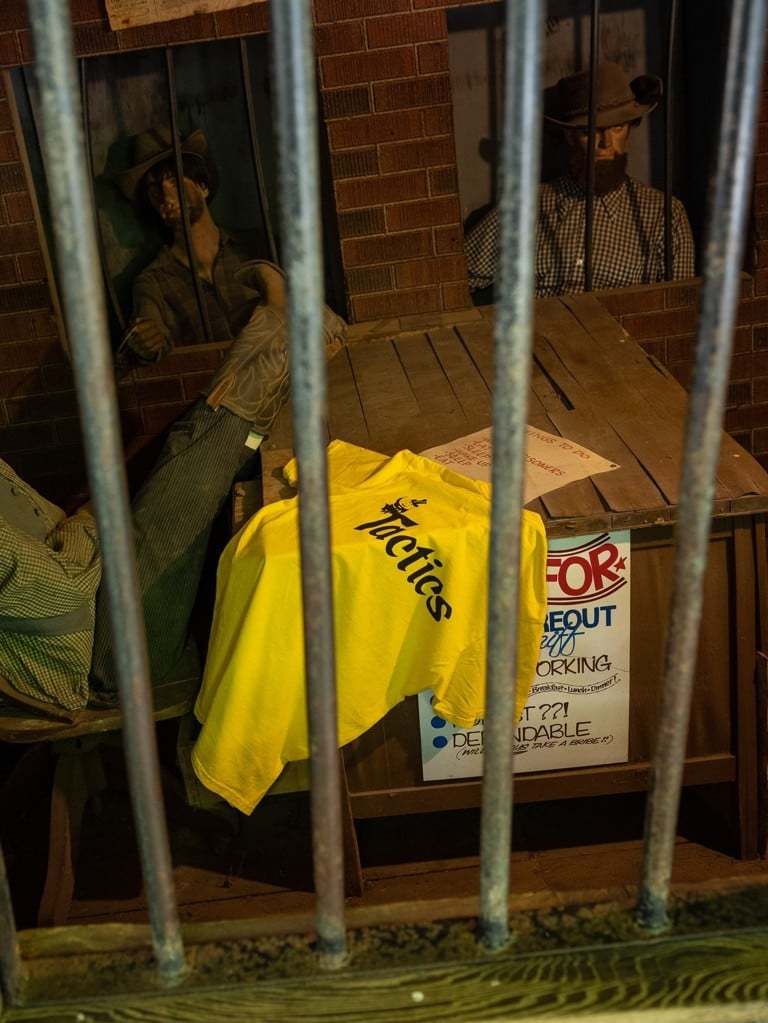 Photos by: Bryce Kanights