Hunter H.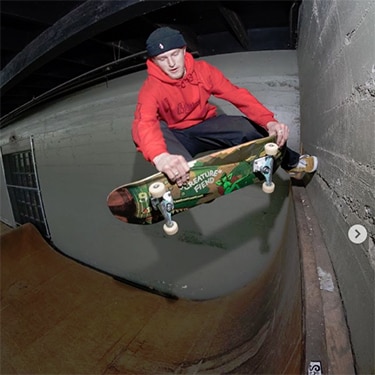 Position: Customer Service Rep
Skate, snow or surf?
Skate.
Any other hobbies?
Taking film pics, and making art.
Any pre-Tactics experiences you'd like to share?
From Medford, Oregon. Began skating in middle school, started working pizza jobs at 16, after high school I moved out to Portland with some friends. Worked at Windells for a few sessions before finding my way to Eugene.
Any particular brands you're backing?
QUARTET SKATEBOARDS and CONS Shoes
Do you have any nicknames? What are they and how'd you get them?
Huntre, acquired from my middle school friend aftrer learning tre flips before learning other basic tricks.
Beverage of choice?
Them Yerbs tho...
Favorite song/ band right now?
Patsy Cline understands my pain.
Best thing about the Pacific NW? Worst thing?
4 seasons are rad. Fires suck.
What would you do if you won the lottery and retired from Tactics?
Donate to charity, buy my mom a house, travel.
Anything else to add?
Taran Gilbert = VX beast