New Heat - FlameTec.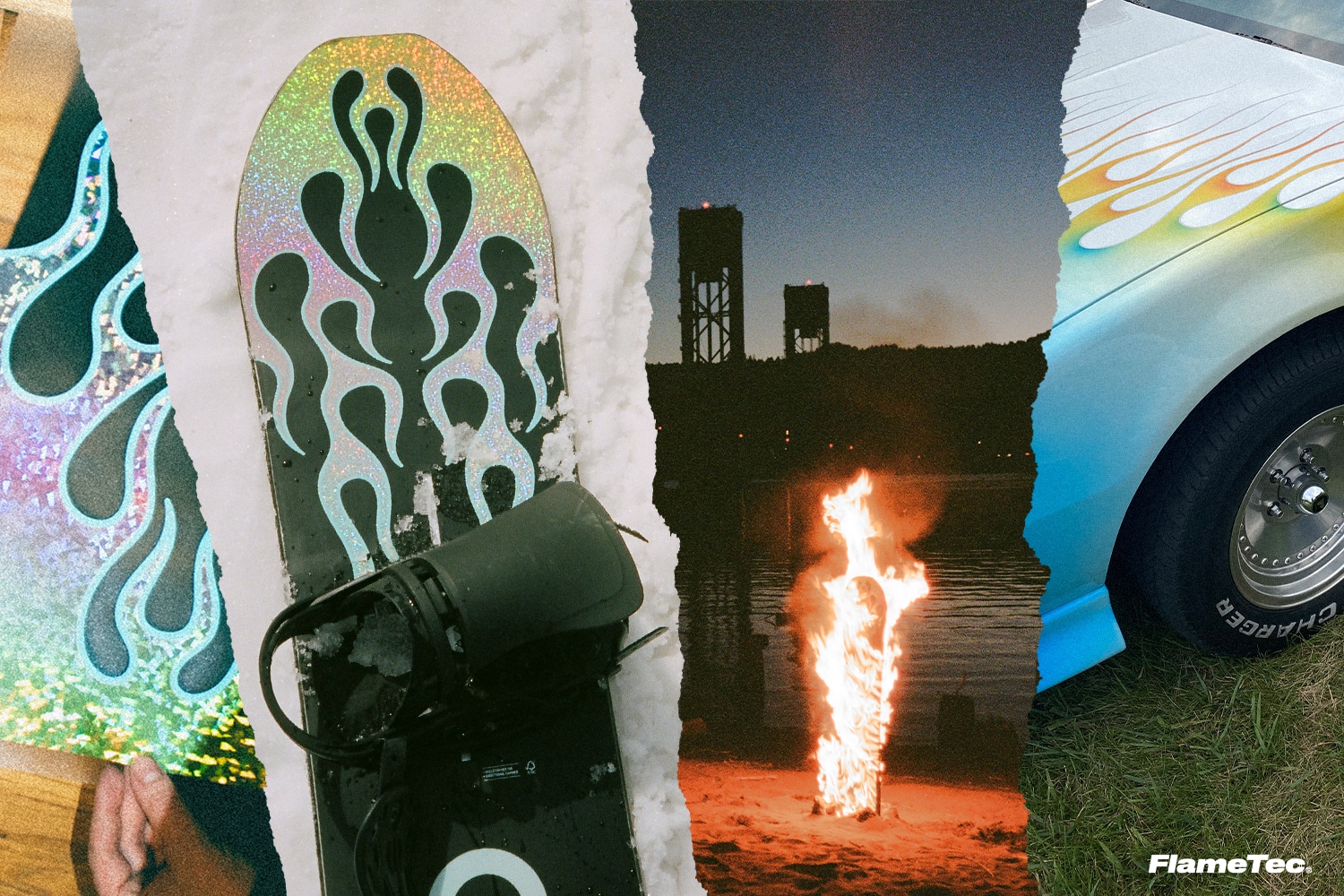 The heat wave has arrived, and along with it came FlameTec. We are so excited to welcome FlameTec into the fold as their first and only retailer and because we re-upped on our fire insurance just before this line hit the shelves. In our eyes, this partnership was a no-brainer, but we wanted to hear what the founders of the flame, Ty, Kendrick, and Trevor, had to say. So we sat down at FlameTec headquarters in North Portland to crush a few bevs on the back porch and discuss inspirations, vibe ignition, and future flame. Enjoy.
---
My guys! Tell me, What was the spark that started FlameTec?
A general lack of Flame and new Tec in snowboarding. Also, pure covid boredom and the desire to contribute creatively to the snow and skate world. When the original idea of wanting some flame decals for our boards came about it really snowballed from there. One thing led to another and we had whipped up a few overly expensive samples for ourselves and a few friends.
Where did you draw the inspiration from?
Mainly from our youth and growing up working and being around a shop. The late 90's early 2000's snow and skate films, music and fashion are a part of that as well. This culture always seemed exciting and punk as a kid. We saw the flame as a symbol that ties a lot of the attitude from these subcultures we look to for inspiration together. From the iconic homies, vending machine stickers, spinner rims, to old speed americana and drifter mentality, psychedelics to extraterrestrials, that feeling is something we felt like creating our own version of.
How does one "ignite the vibe"?
Just keeping it loose and fun, not taking shit too seriously. We want to make things that make you smile or make you remember something from the past. The vibe is nostalgia, if it feels fresh to you then that's great too.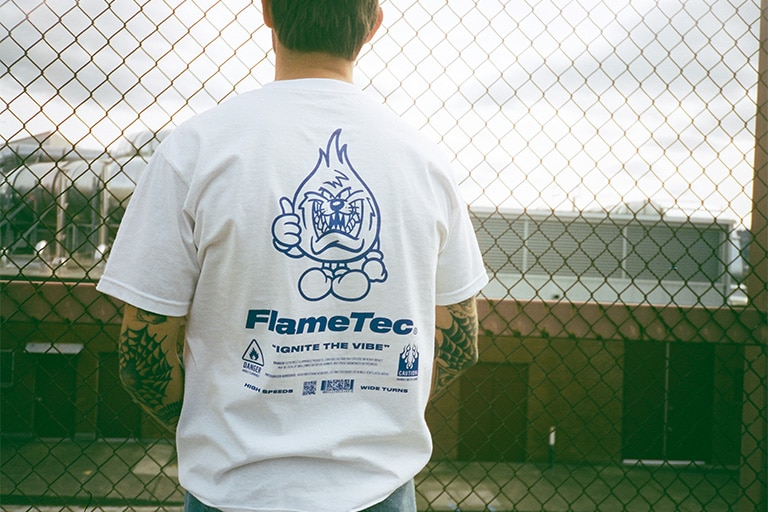 What's the deal with the stickers?
Stickers are part of that nostalgia, they've always been around, most of us have been collecting them since we were kids. They were the foundation with the brand when we made the snowboard flame graphics. It started as more of a joke, "What if we started a sticker brand?" but then it quickly became a fun sharable way to get creative and put the brand out there. Plus, it's always a fun medium for art. Growing up spending hours deciding what stickers to put on our boards and how to lay them out was everything.
Why is it important to be in a Skate/snow shop?
Being on the ground floor is the most important thing for a small brand like us. It wouldn't be right for us to only be DTC. We're hyped to be in a shop with core supporters, a team, and rad employees. We want to give back to the community that raised us and hope to leave an impression.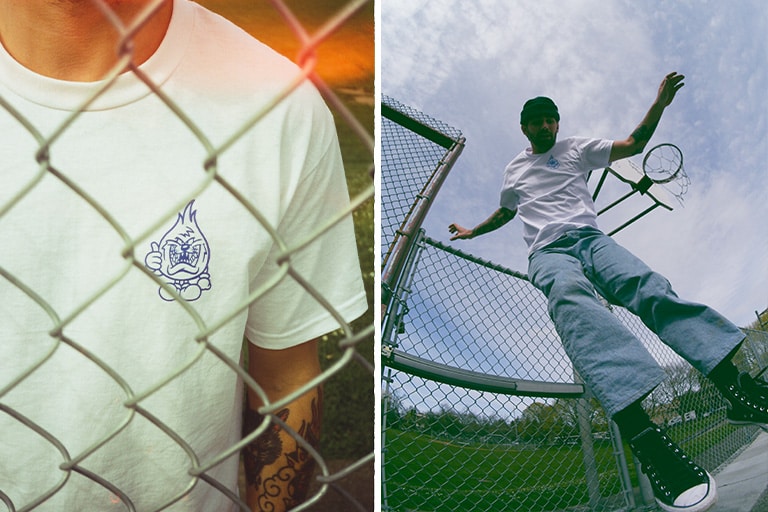 Why Tactics?
Tactics is a shop that has been around through our golden era of skate and snow and has longevity in the game. Also, being a core shop founded in the Northwest like us with a shared passion for mountain and urban culture. All signs pointed to yes and we're hyped it happened.
What's next for FlameTec?
Keep having fun and experimenting, making weird shit while growing the brand. We would love to be able to help support events & riders one day and collaborate with other brands and folks along the way. We have some exciting plans in the works that we can't wait to share.