Olivia O.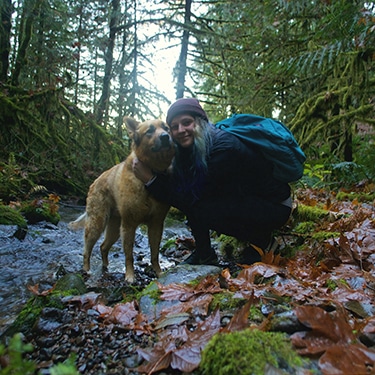 Position: Eugene Retail
Skate, snow or surf?
Snowboard.
Any other hobbies?
Hiking, camping, yoga, taking my dog anywhere and everywhere.
Any particular brands you're backing?
Ride, Burton, CAPiTA
Do you have any nicknames? What are they and how'd you get them?
Liv. I'm guessing people got tired of saying all 5 syllables.
Beverage of choice?
A lot of coffee and a lot more water,
Favorite song/ band right now?
Atmosphere - any song.
Best thing about the Pacific NW? Worst thing?
Cold winters & hot summers, what's not to like?
What would you do if you won the lottery and retired from Tactics?
Travel and snowboard all the best mountains.