Skate Shoe Wear Test Reviews


The only way to know how a shoe skates is to put them on your feet and go skate. When we're stoked on a new shoe, we get a team rider or Tactics staff in a pair for a wear test. They skate the shoes for a few weeks, stack some clips, and then we jam a camera in their face for some honest feedback about how the shoes broke in, the type of skating they're best for, and how they held up to daily abuse.
The next generation of Nike Free has arrived with the backing of none other than the legendary Nyjah Huston. After mixed results on the original SB Skate Free, Nike went back to the drawing board with a redesigned outsole and full 360-degree rubber upper. The result is a lightweight, flexible design with impressive durability.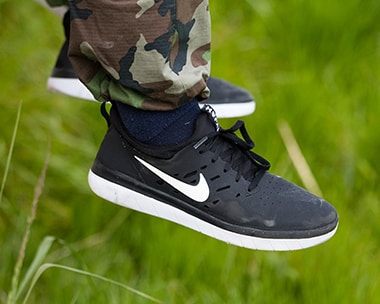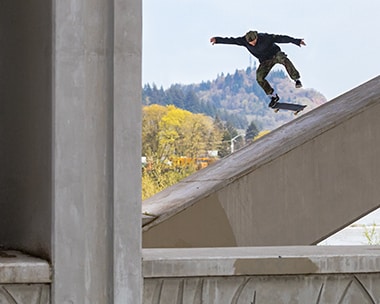 Shop Nike SB Nyjah Free Skate Shoes
adidas Skateboarding took their footwear in a bold new direction with the 3ST family. The 3ST.001 offers a Prime Knit sock-like fit with a suede toe backed by adiTuff durability. It may push the boundaries of skate shoe style, but it excels in every category that makes a great skate shoe.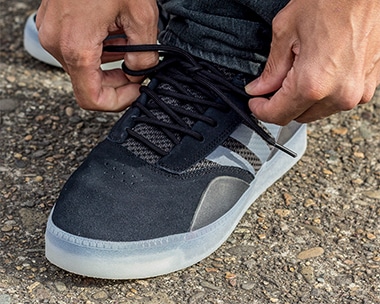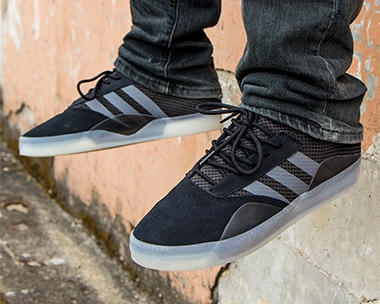 The New Balance 255 is team skater Anakin Senn's go-to shoe for skating street, tranny and making pizza. Its low-profile construction offers a quick break-in time with excellent board feel, while the ABZORB+ insole provides support and cushioning for switch ollieing big gaps. Or, standing on your feet all day at work.
Anakin skated the pair below for three weeks with zero blowouts. Laces broke up a bit, but tread and insole held strong. He's looking forward to skating these for at least another week.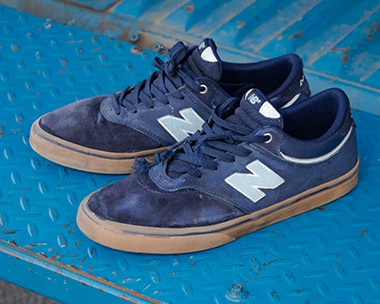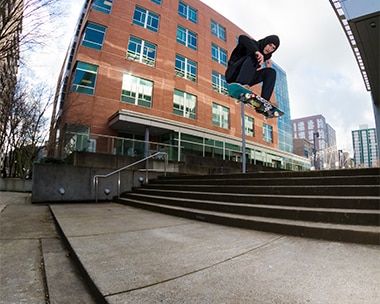 The Lakai Bristol boasts all 'round performance with a durable suede upper, low-profile support, and excellent breathability. A new Deluxe-Lite liner and Para-Mount Advanced Density Outsole provide cushy comfort and impact protection without adding excess thickness or ruining your board feel. Tactics team rider Travis Darling liked the shoe's natural flexibility and was impressed by its ability to absorb impact when running out of tricks.
After six hard sessions, Travis' shoes showed very little noticeable wear, and he's looking forward to skating them for weeks to come.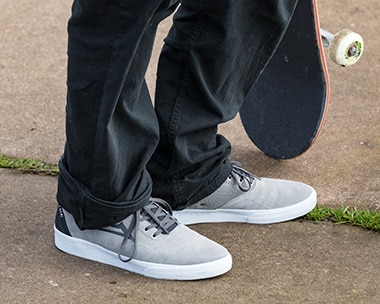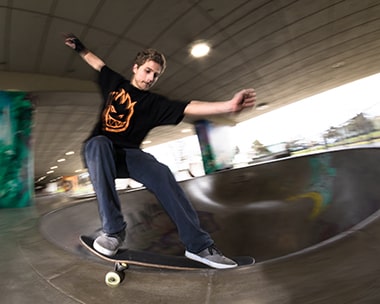 Shop Lakai Bristol Skate Shoes

Vans' Chima Pro 2 features a simplified upper and an upgraded insole, providing support and flexibility for all types of skateboarding.
Tactics team riders Beau Cummins and Jesse Lear-Konold hit the streets of downtown Portland in fresh pairs and were immediately stoked on the shoe's lightweight comfort and out of the box board feel. It was no surprise that Beau ripped a hole in the canvas upper after a few sessions. The Duracap rubber underlay does provide added life, but if you're looking for durability, we strongly recommend choosing a colorway with a suede upper.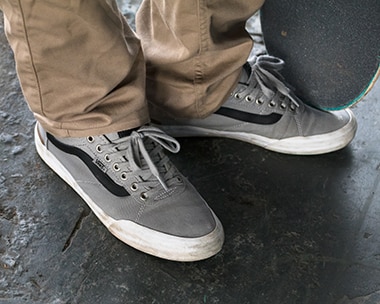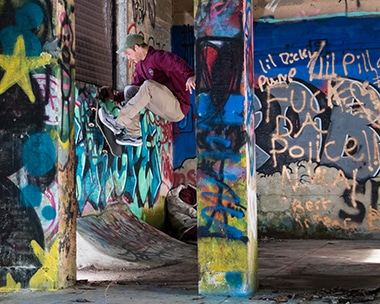 Shop Vans Chima Pro 2 Skate Shoes

Adidas dialed in the City Cup for performance and style in a thin yet supportive cupsole construction.
Our office boys Nick Propios and Tim McCoy put 'em to the test with daily abuse and were hyped on the shoe's natural flexibility and accurate flick for technical skateboarding. Their only complaint was that the sizing felt exceptionally large. Both Nick and Tim had to go down a full size. Once laced in a proper fit, the City Cup was comfy and durable for weeks.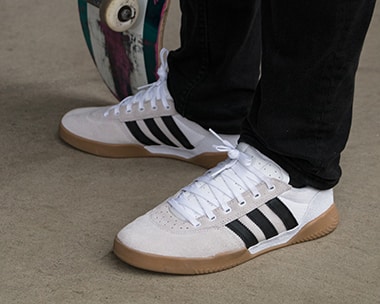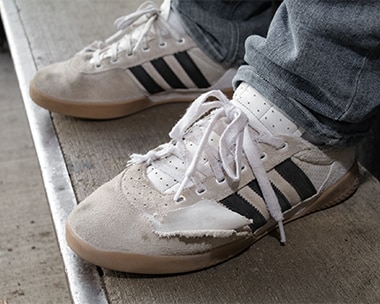 Shop adidas City Cup Skate Shoes

Emerica's Wino G6 Slip-On gives you the comfort and convenience of a casual slip-on with G6 cushioning and a durable suede upper.
Dalton Dern slipped on a pair and was hyped on the grippiness of the outsole and the natural flick from the toe. The G6 insole is one of Dalton's favorites because it offers comfortable support without feeling too thick underfoot. The shoes held up strong for about four weeks, which is a pretty standard lifetime for shoes subjected to Dalton's aggressive appetite for burly bowls, crusty hand rails, and everything in between.