Snowboard Boot Lacing Systems - Explained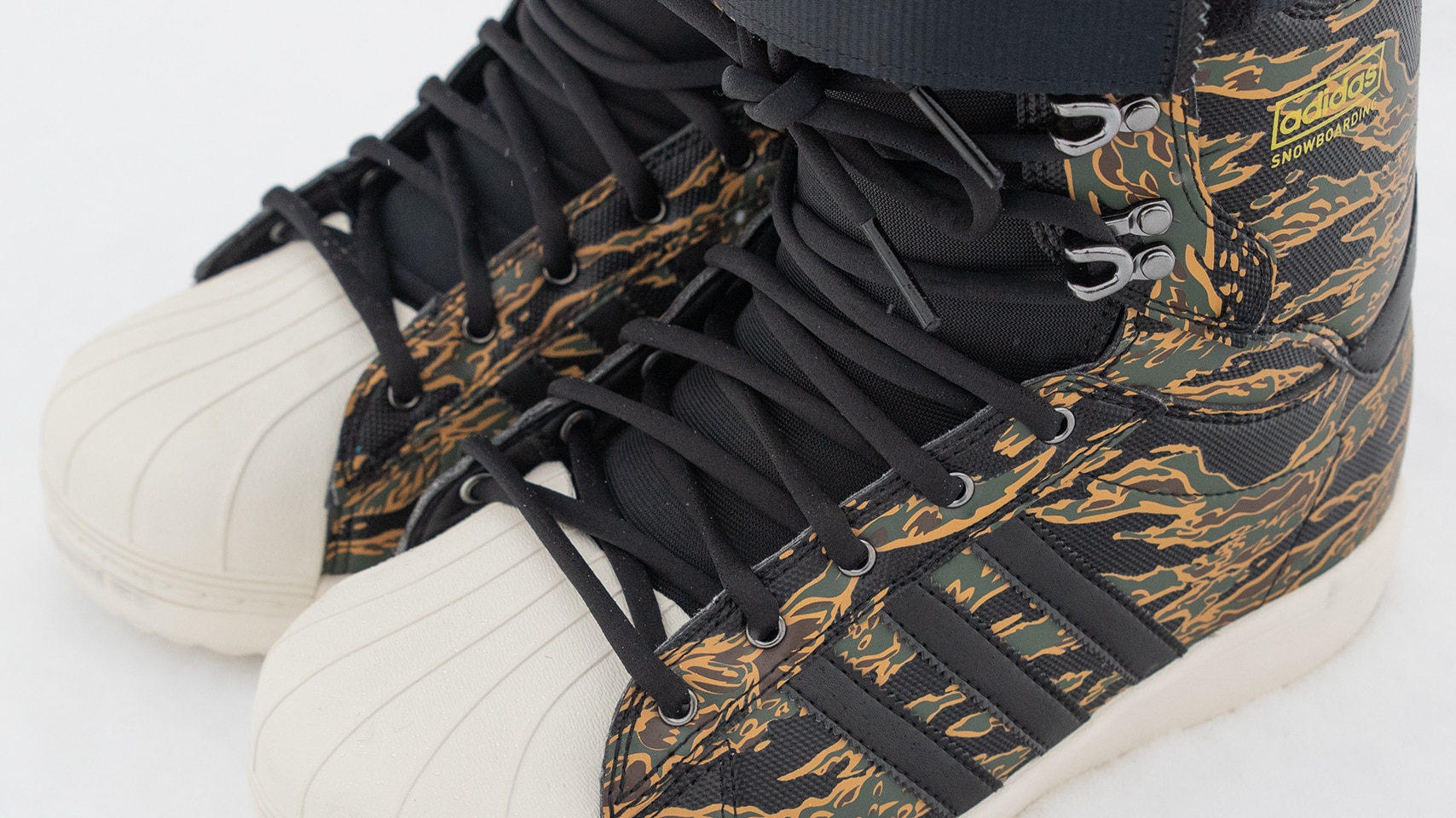 Snowboard boots come in three main types of boot lacing systems; traditional laces, speed laces, and the BOA® lacing system. Each of the three systems has their own pros and cons as we explain below. Ultimately the decision comes down to personal preference and what you find works best for your ride style and on-mountain needs. Scroll through our insightful guide on choosing the best type of snowboard boot lacing system for you and your own personal ride style needs.
---
LACE SNOWBOARD BOOTS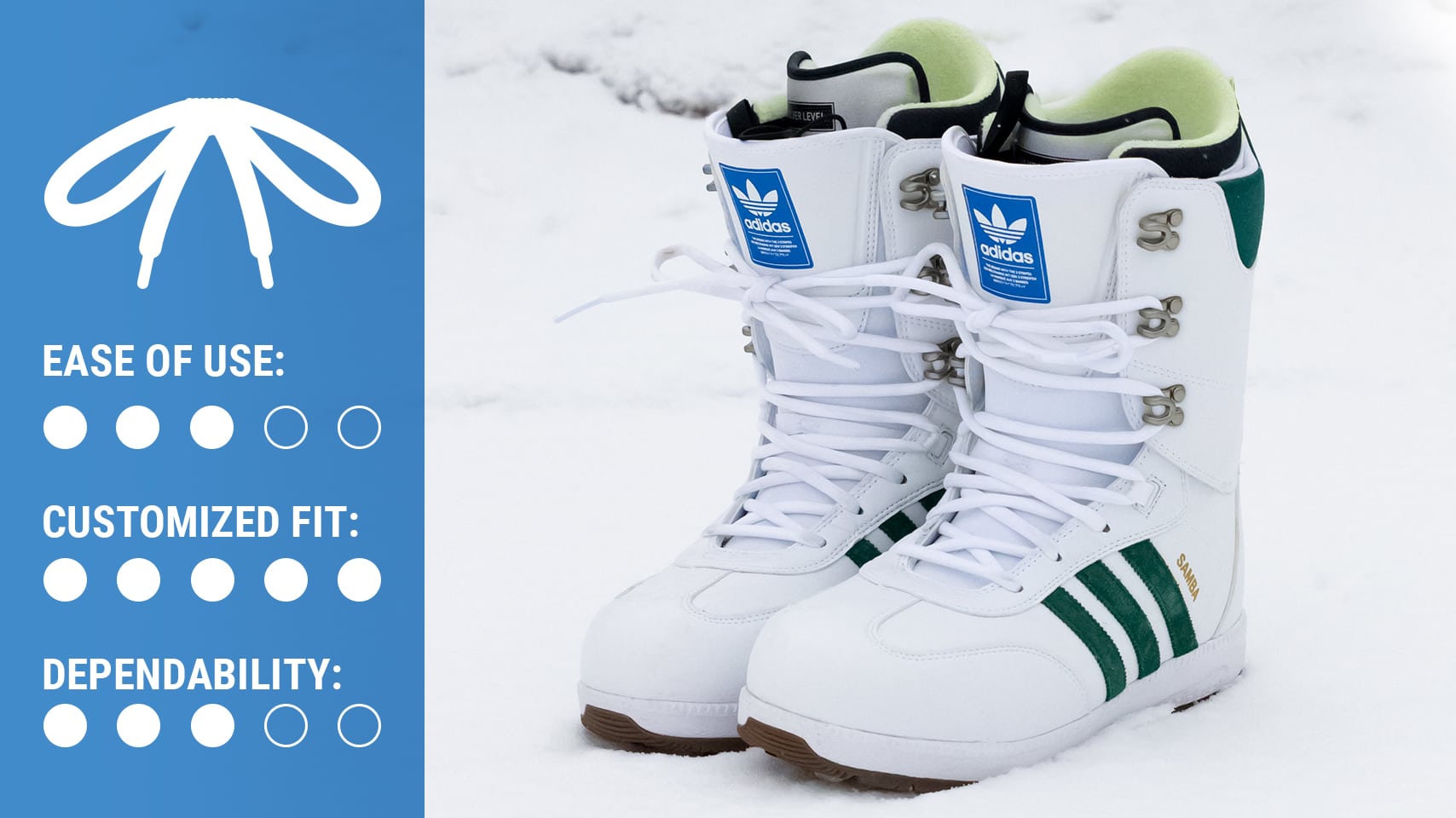 Tried and true, traditional laces offer foolproof closure that ensures a snug and secure fit every time. By leaving complete customization up to the user, lace boots can be tightened and tuned to the users' individual comfort and fit needs. Did we mention broken laces can be easily replaced?
PROS:
Lace replacement is easy.
Fit and overall boot tightness are easily fine-tuned.
You're not paying for added features.
Traditional snowboard boot look and feel.
CONS:
Not easily laced or adjusted with gloves on.
Susceptible to loosening throughout the day.
The strength of the rider determines overall tightness achieved.
---
SPEED LACE SNOWBOARD BOOTS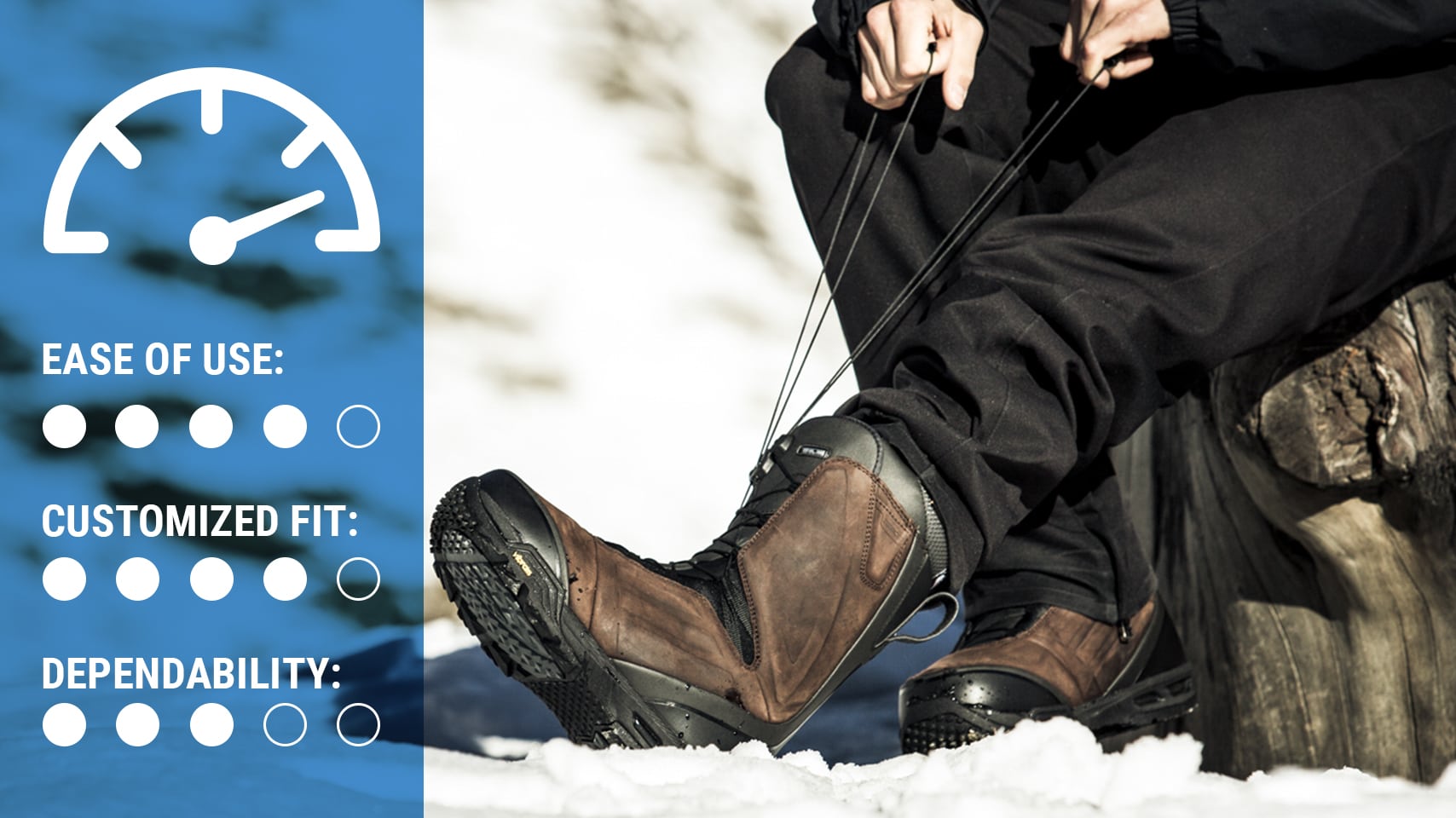 Snowboard boots with speed lace systems come in various styles and configurations but all strive for the same results; superfast entry and exit, easy adjustability and a secure fit. Using two reinforced nylon cables attached to quick-pull handles, speed lacing systems can be independently adjusted across the top of the foot and above the ankle for an on-the-fly custom fit that'll hold your foot in place all day.
PROS:
Can be adjusted while wearing gloves.
Quick and convenient.
Customizable fit.
CONS:
The strength of the rider determines overall tightness achieved.
Not easily repaired if broken on the mountain.
SHOP SPEED LACE SNOWBOARD BOOTS
---
BOA SNOWBOARD BOOTS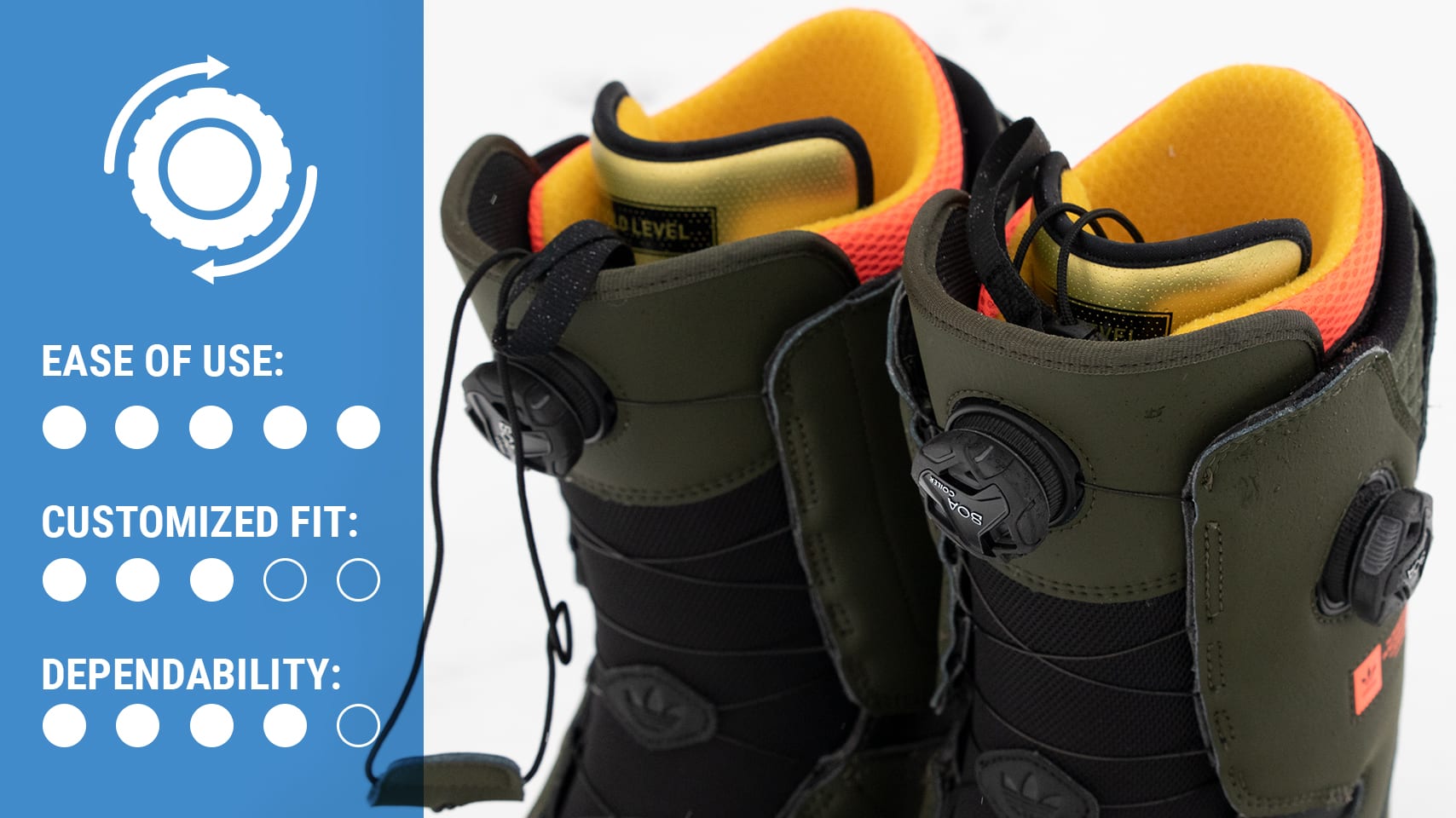 The BOA™ Lacing System is a quick and easy alternative to traditional laces. Offering quick entry and exit, BOA boots are the easiest to adjust and ensure a very snug and uniform fit every time. BOA™ dials can be adjusted with your gloves on and are a great option for someone who wants to beat everyone from the parking lot to the chairlift.
PROS:
Easy and convenient.
Can be adjusted while wearing gloves.
Precise micro adjustments for a customizable fit.
CONS:
Single BOA™ systems only offer a single fit throughout the foot.
BOA™ boots may not be easily repaired at the mountain.
Additional cost.
---
KEEP LEARNING
---
---
Still Have Questions?
We're here to help. You can call, email, chat or IM during business hours seven days a week. Our customer service staff skates…a lot. They know their stuff and are happy to help you with all things skate.