Snowboard bindings serve as the vital connection point between you and your snowboard. Determining what type of snowboard bindings best match your snowboard and riding style is critical and will ultimately result in better board control and a more enjoyable time on the mountain. This guide will quickly explain everything you need to know about different snowboard binding types and will help you determine how to choose snowboard bindings that will best suit you.
Here's what we'll cover:
The first step in determining how to choose snowboarding bindings is to know which binding type will suit your preferred style of riding. We categorize snowboard bindings into three types and recommended uses: All-Mountain, Freestyle, and Freeride. It's important to note that the recommended use and flex rating for a particular pair of bindings will go hand-in-hand. For example, freestyle bindings typically feature a softer flex rating, while freeride bindings tend to be on the stiffer side. Similarly, it's important to consider how your snowboard boots and bindings will interact when selecting a pair of bindings. Typically, you want boots and bindings that feature similar flex ratings to ensure proper response and functionality.
All-Mountain Snowboard Bindings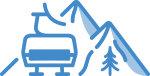 All-Mountain snowboard bindings are designed for the rider who needs a single pair of bindings that can handle a variety of ride styles and terrain. From powder to groomers and park laps, All-Mountain bindings make up the greater part of our selection and typically feature a medium flex making them a solid all-around choice for riders of every ability level.
Freestyle Snowboard Bindings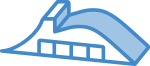 Freestyle snowboard bindings are designed for riders who demand increased mobility and range of motion. Typically featuring a soft to medium flex, these binding allow for more expressive freestyle riding and provide added maneuverability when navigating the terrain park. If you're into sliding rails, tweaking grabs and turning the whole mountain into your own creative playground, a pair of Park/Freestyle snowboard bindings is what you're after.
Freeride Snowboard Bindings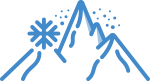 Freeride snowboard bindings are designed for intermediate-to-advanced level riders who demand support and response. Often featuring medium-to-stiff flex patterns, these bindings provide more direct energy transfer when moving from edge-to-edge during heel-side and forward lean, translating to more power and control that aggressive riders need to handle the most technical terrain on the mountain.
Most splitboard bindings fall under the category of Freeride bindings for their technical design and the added support and response they provide when splitting up and carving down.
---

The flex rating for a pair of bindings is determined by the manufacturer and is measured using a scale of 1-10 with 1 being the softest and 10 being the stiffest. Because actual flex levels can vary from brand to brand we classify bindings with flex ratings of 1-2 as soft, 3-4 as medium soft, 5-6 as medium, 7-8 as medium-stiff and 9-10 as stiff.
---
Tactics carries three types of snowboard bindings: traditional strap bindings, splitboard specific bindings, and Burton Step-On bindings. Each type comes with its own pros and cons in terms of functionality and intended uses.
Strap Snowboard Bindings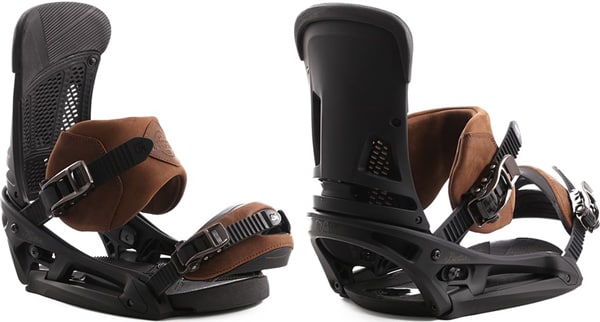 Strap snowboard bindings are the most common type of snowboard binding. These typically feature two straps, an ankle strap and a toe strap. The ankle strap spans across the top of the boot to secure the foot into the heel cup area of the binding against the highback. The toe cap strap ratchets across the toe of the boot, ensuring the toes and ball of the foot are securely fit into the binding, preventing any unwanted forward or lateral movement. Strap-in bindings come in a variety of support, cushioning and price options, making them a great option for all ride types and skill levels.
Splitboard Bindings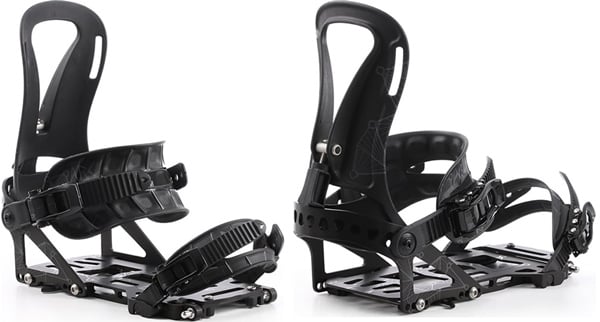 Splitboard bindings are designed to work exclusively with a splitboard designed snowboard. These bindings enable the rider to "split" or ski up the slope and snowboard down when converted to ride mode. In uphill tour mode, the binding hinges at the toe end of the baseplate, allowing the "splitter" to raise the heel in a more natural striding motion. When transitioning to ride mode, the heel is locked down, allowing the binding to function like a traditional snowboard binding.
Splitboard bindings are often very responsive as they cater to aggressive big mountain riding and come with multiple features and adjustments not found on standard strap snowboard bindings. Looking to get into splitboarding? These are the bindings you are after.
Step-On Snowboard Bindings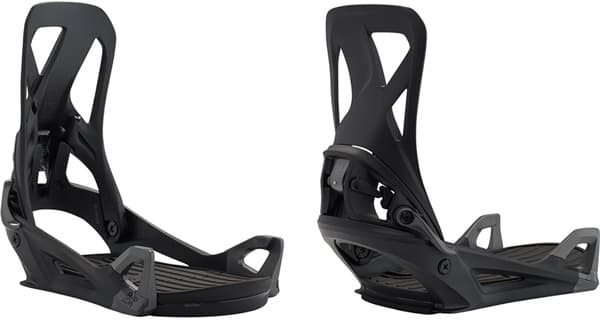 Introduced in Winter 2017/2018, the Burton Step-On boot and binding system is a reinvention of the "step-in" bindings of the past. As the name implies, Step-On bindings are designed to imitate how skiers lock their boots into ski bindings. Fast, convenient, and no sitting down to strap in. If you're someone who wants a fast entry binding system and does not skimp on response and stability this innovative boot and binding interface is for you.
Check out all our product reviews and overviews of the Burton Step-On bindings system below.
BURTON STEP-ON RIDER REVIEWS AND PRODUCT OVERVIEWS
Rear Entry Bindings
Rear-entry bindings strive to blend the control and support of traditional strap bindings with the quick and easy use associated with Step On bindings and step-ins of the past. Companies like Gnu and Flow are the most recognizable manufacturers of rear entry bindings today. At first glance, these bindings look very similar to strap bindings with either two independent toe and ankle straps, or a single large panel that extends across the top of the boot. The most defining characteristic of rear entry bindings is the folding or hinging highback that allows for entry into the bindings. Although these bindings offer a quick and easy way to get strapped in, the drawbacks are they are not as easy to adjust compared to strap bindings and the overall level of fit and support is diminshed compared to strap snowboard bindings.
---
Boot to Binding Compatibility
To ensure your boots are compatible with your bindings you will need to reference each binding manufacturer sizing chart. Bindings come in different sizes and matching your boot size to the corresponding binding size is crucial for a correct fitting and functioning pair of bindings. Bindings that are too small for your boots will not ratchet and secure your foot correctly while bindings that are too large for your boot will prevent proper board control and response.
Trying On & Fitting Your Bindings
Before getting out on the snow it is important to know how to properly adjust your bindings to fit your boots. Bindings are sized to fit a range of boot sizes which come in different profiles from brand to brand, therefore adjustments may need to be made to ensure your bindings fit properly. Some bindings come with tool free adjustment, while others require a binding tool or screwdriver to make the proper adjustments.
To adjust your snowboard bindings, the most important areas to tune will be the ankle and toe straps. Aim to center both the toe and ankle straps over your boot to eliminate any uneven pressure on the inside or outside of your foot. Centering the straps will also equally distribute energy between your legs and board ensuring more response and less fatigue. These will be set to a factory setting and may need to either be shortened or lengthened a notch or two to ensure the proper fit over your boot..
Binding To Board Compatibility
Your bindings will need to work with your board. Most bindings on the market today are designed to work across multiple mounting platforms. Below is a list of the four main types of snowboard binding mounting interfaces. Note that many models will work across multiple platforms. However, pay close attention to ensure the bindings you are purchasing will work with the corresponding board you plan to mount them on.
Standard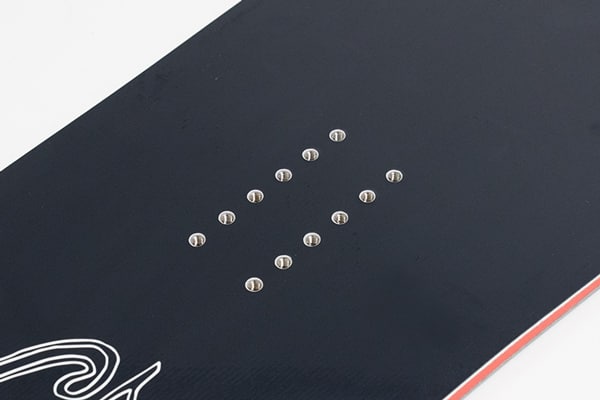 Traditional 2x4 and 4x4 mounting system that utilizes Standard and Mini-Disk 4-hole mounting plates.
Burton 3-D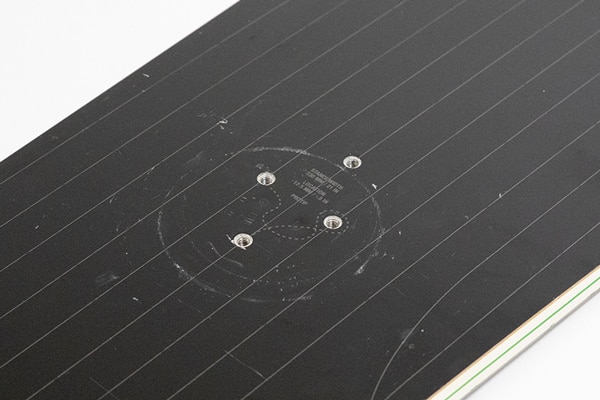 Compatible with the 3D mounting system found on some Burton boards.
The Channel System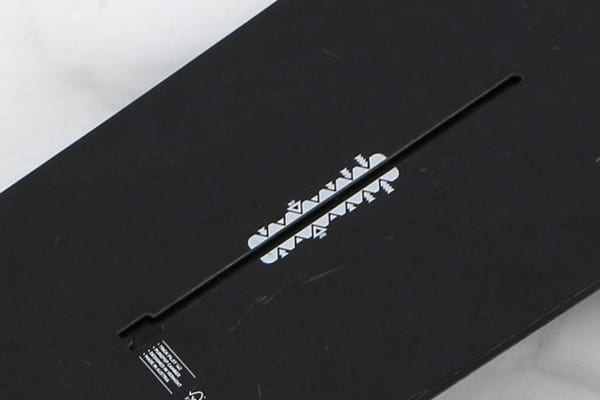 The Channel System is a strong, versatile and customizable alternative to traditional 2x4, 4x4 and 3-D mounting systems. The Channel track and two screw, (per binding) mounting design, allows for infinite width and angles options and provides ease adjustability that can be fine-tuned on the fly.
Splitboard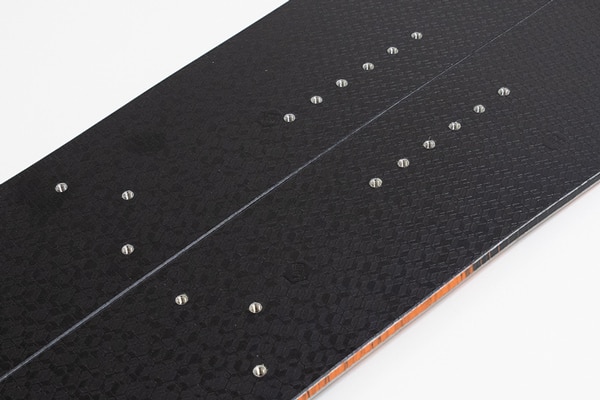 Fits splitboard mounting systems only.
Highback – Highbacks provide support and response while controlling the bindings overall flex.
Straps (Ankle/Toe) – Straps contour over the ankle and toe region providing support and response.
Ladder – the grooved piece, opposite of the strap that the ratchet grabs onto to when tightening down .
Ratchets – Mechanism that tightens the straps over the foot.
Heelcup – U shaped hoop at the base of the highback that keeps your boot locked in place. These can come in many configurations but are most commonly fixed or adjustable.
Baseplate – Baseplates provide connectivity to your board.
Toe Ramp – some binding feature toe ramps that cover the baseplate and are adjustable to provide a better overall fit.
Tool Free Adjustment – Nuts and bolt that would otherwise require a screwdriver can be tightened and loosen with your fingers to easy on the fly adjustments.
Forward Lean Adjuster – most bindings have adjustment levers on the highback that control the angle of the highback.
---
Still Have Questions?
We're here to help. You can call, email, chat or IM during business hours seven days a week. We're happy to help you with all things snowboarding
Learn More About Snowboarding: