Tactics X Skate Like A Girl | 2022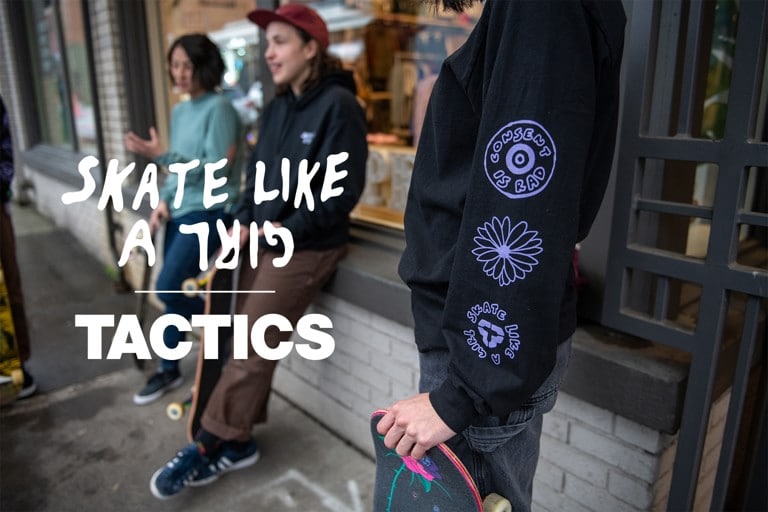 Founded in 2000, Skate Like a Girl has been fostering an inclusive community in skateboarding and beyond for over twenty years. By promoting confidence, leadership, and social justice, Skate Like a Girl has impacted so many lives through their work in Seattle, Portland and the Bay Area. To help support and celebrate their important work we partnered up and created these limited shirts.
The long-sleeve shirt features dual sleeve logo graphics designed by Skate Like A Girl. All profits from these tees will be donated to Skate Like A Girl to help further their mission and support the incredible programming that they continue to offer.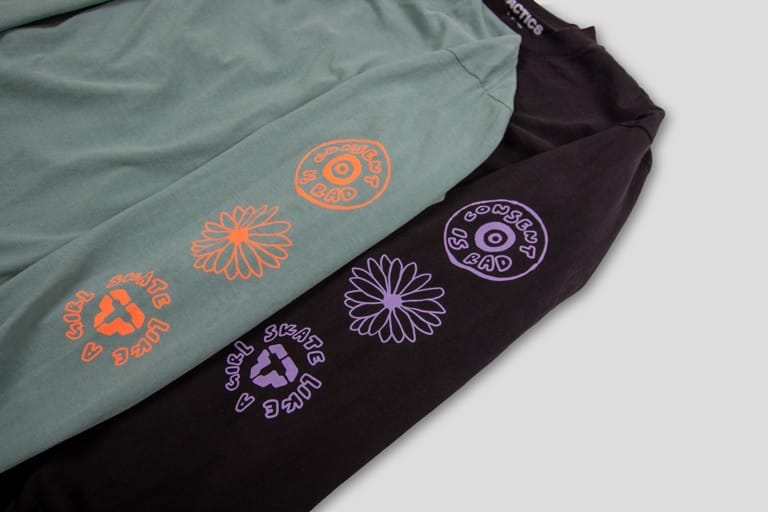 The collaboration also presented an opportunity to raise awareness of Consent Is Rad, an internationally collaborative project focused on education and sharing the message about the importance of consent in your/our skate scenes. Gender inclusion, safety, respect and sexual violence prevention seemed to be taboo and unbreachable topics in skateboarding's early days, and our aim is to encourage diologue in our small skateboarding community in the hopes that you will pass on that knowledge in your own lives.