Vans Slip-On Pro Skate Shoes Wear Test Review

The Vans Slip-On Pro is a staple in the world of skateboarding for good reason. It may look like a simple shoe, but it is upgraded with a few crucial features that make it as great for skateboarding as it is for everyday casual comfort. The Vans' Pro Vulc Lite construction lends boardfeel and flexibility while the original Waffle tread gives the shoe lasting grip. Support and impact protection is provided by an UltraCush™ HD insole and Duracap underlays extend the life of the shoe. We had our retail floor ripper Alex Shaffer skate the shoes and let us know what he thought.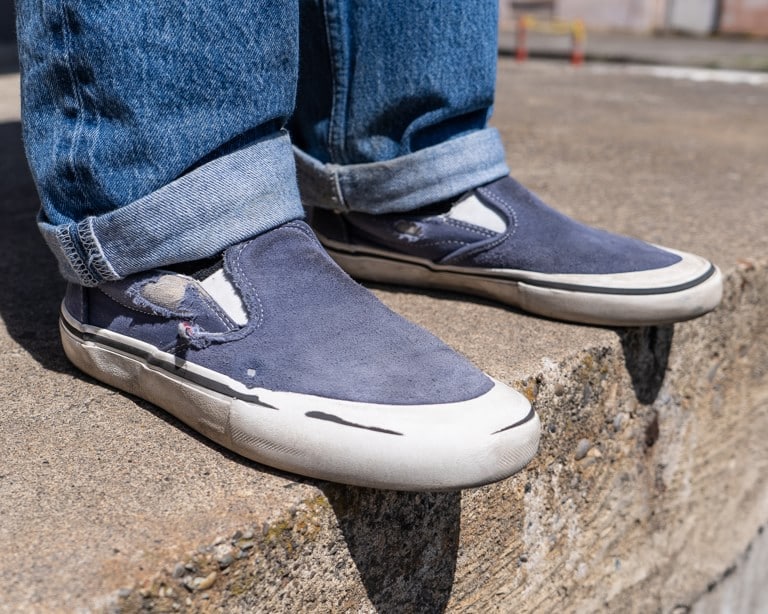 Alex sizes down a half size in the Slip-On Pros because he likes a tight fit, and it ensures that they will fit securely even after they've been broken. He quickly felt comfortable in the shoes, and after two sessions they were flexible and offered just the right amount of boardfeel. The particular colorway that Alex skated had a slight toecap, but some colorways might not have the toe cap or might have a small pad in the ollie area instead.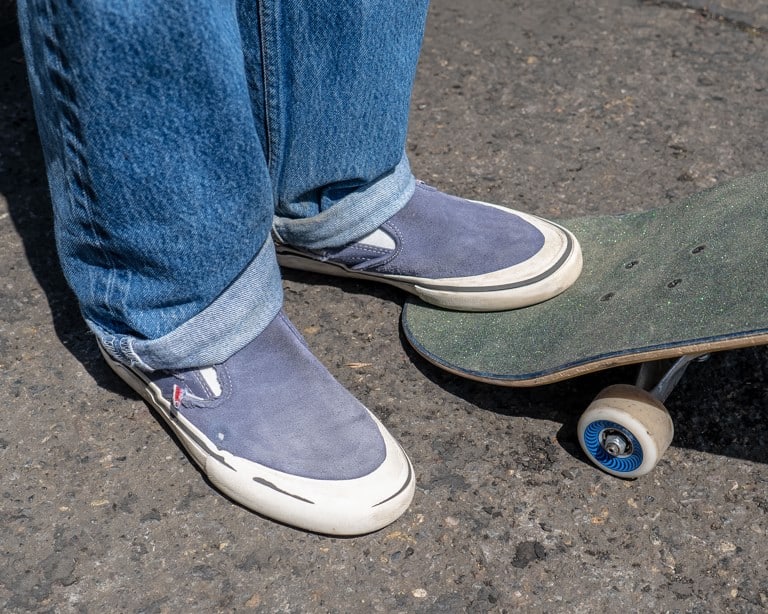 Alex skates about 4 days a week, and put some work into the shoes. After 3 to 4 weeks, they were still going strong. He was beginning to wear through the suede in the ollie spot, but the Duracap underneath preventing the hole from reaching his sock. The grip on the Waffle sole was very intact, but the heel on his backfoot was worn down from draggin it when stopping. He felt that the shoe lasted a good amount of time and that UltraCush™ insole performed well for impact.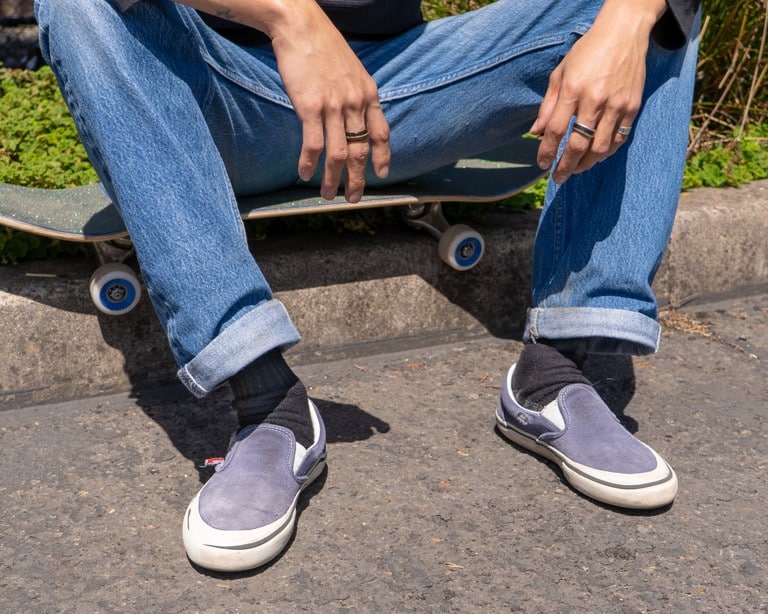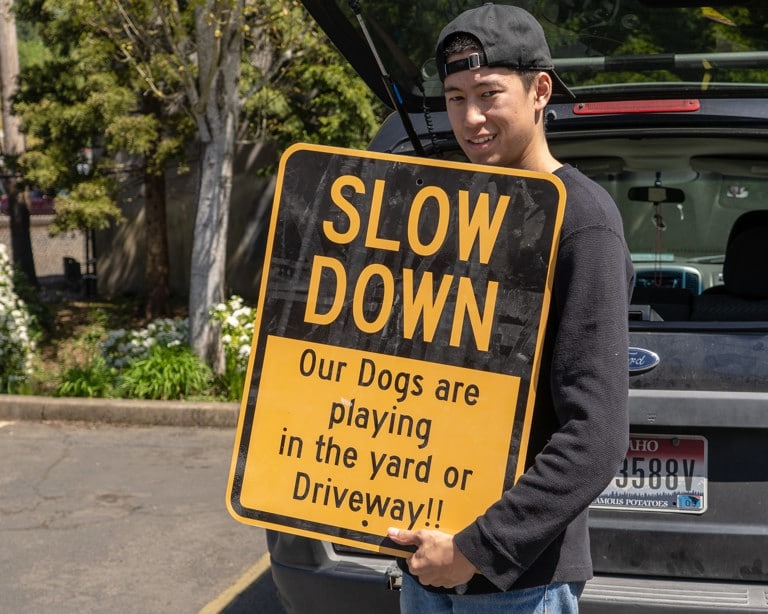 Related Posts