Tactics Team Video Archive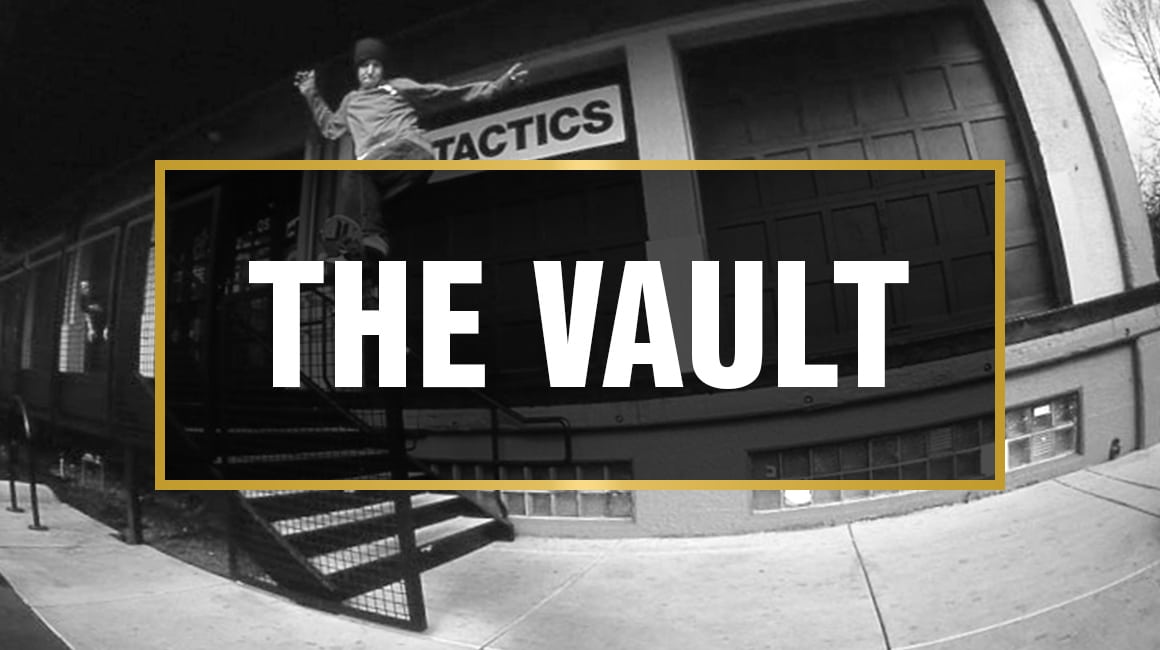 Back before the days of Instagram, viral videos, and the launch of our Youtube channel in 2008, team videos and sponsor-me tapes were confined to DV tapes, VHS cartridges and DVD's. In celebration of our 20 year anniversary, we are hyped to bring you some vintage skate and snow team videos that have never seen the likes of the internet. From a turn of the century Silas Baxter-Neal sponsor-me-tape, to local skate and snow montages, this glimpse into the past has helped shape the support we give to our local communities today.
---
Silas Baxter Neal - 2000
For over 20 years Silas Baxter-Neal has been causally destroying spots in his home town of Eugene Oregon and all around the globe.
Brought to life after digging through a disorganized and almost forgotten about hard drive. The proof is in this turn of the century "sponsor-me" tape that was put together 8 years before winning Thrasher Magazine's Skater of the Year in 2008.


---
First Assault - 2002
Showcasing a plethora of local Eugene spots and Oregon mountain resorts, First Assault is a rowdy mash-up of early 2000's skate and snow rippers.
Brandon Clark, an employee of 16 years and long-time snow buyer even helped film and produce the movie grabbing a handful clips himself riding at Hoodoo and Mt. Bachelor.
Featuring: Brandon Clark, Levi Johnson, Shawn Kilmer, Mike Zito, Jim Mann, Chris Migglioretto, and more.


---
Lowkey - 2004
Rooted in Eugene Oregon with a young crew of hungry skaters, Low Key was our first full-length skate team video release back in 2004.
Featuring plenty of recognizable hometown spots and a handful of other clips filmed up and down the west coast. The crew featured in this video set the groundwork for our team today.
Featuring: Thomas Phillips, Brice Niebuhr, Ben Niebuhr, Shawn Kilmer, Zach Bailey, Pat Moran, and more.


---
Sick Days - 2006
Produced by Tyler McLeod, Sick Days was Tactics first full-length snowboard film and features long-time team riders Jonah Owen and Justin Norman back in their younger years.
Rooted in the northwest with riding from Mt. Hood to Salt Lake City, this film offers a quick glimpse at the style and evolution of today's snowboard scene.
Featuring: Collin McCullough, Jonah Owen, Justin Norman, Sam Driver, Jesse Lederer, Cameron Pierce, and more.


---
Our Team - 2019
Celebrating 20 Years of Good Times