Tactics Team Video Archive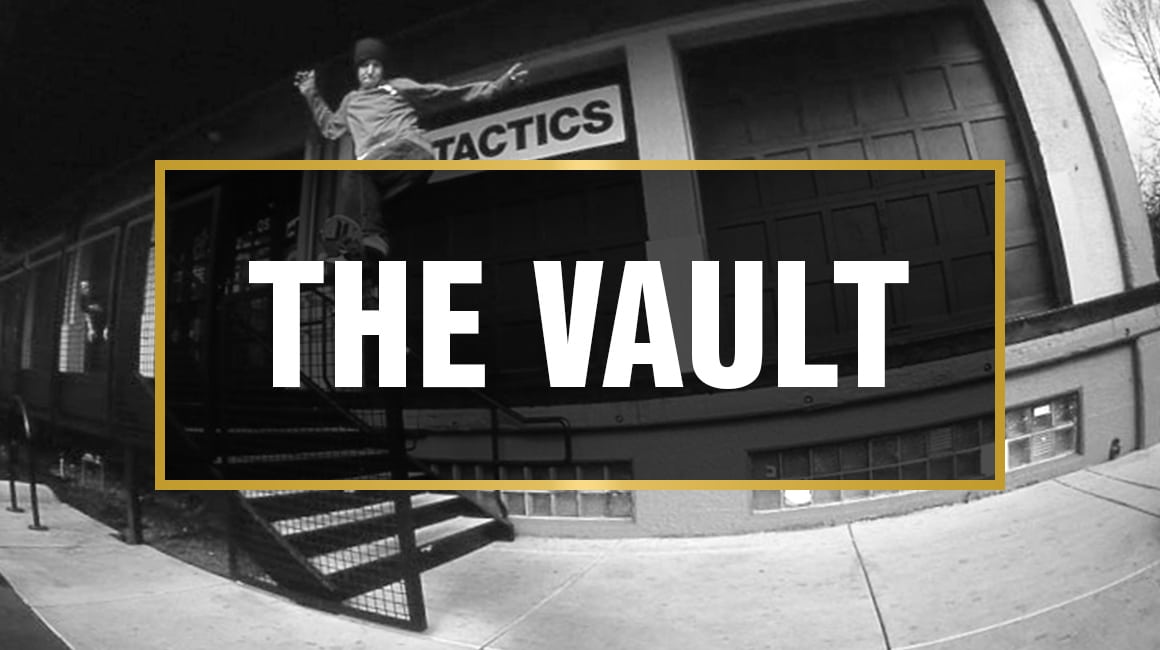 From full parts to retro full-length films, take a walk down memory lane and revisit some of our favorite team projects of 2020 and beyond.
---
Dalton Dern - A Week At Castle Bam
When the Dern brothers got the invite to visit Castle Bam last month the answer was clear, pack up the car and go! After a busy few months of quarantine at their home in Florida, Dalton, Destin, and Kanaan hit the road with their eyes set on parks and spots up the east coasts, and their heads spinning around antics that await in West Chester. Check out the full edit from their trip above, and scroll down to hear what Dalton had to say about how the whole trip came together.


---
Silas Baxter Neal - Fire In The Shire
There's a Fire in the Shire! Watch as Silas Baxter-Neal and friends set the streets of our hometown ablaze. Filmed entirely in Eugene Oregon, Silas and videographer Tristan Brillanceau-Lewis set out to film an entire part that captured the nostalgic, and often crusty spots that Silas grew up skating as a kid.


---
Austin Thongvivong - Look Closer
With the smoothest style and an impeccable smile, our guy Austin Thongvivong's latest part, "Look Closer" provides all his late 2019 bangers. Filmed from PDX to ATL by head Goomba Adam Robo and captured in still by Matt Pendry. Sit back and enjoy!


---
David Lobasyuk - Vacation
Dive into David Lobasyuk's "Vacation" as he explores classic Barcelona and California spots with his signature speed and style. Filmed and edited by Chris Park.


---
Silas Baxter Neal - 2000
For over 20 years Silas Baxter-Neal has been causally destroying spots in his home town of Eugene Oregon and all around the globe.
Brought to life after digging through a disorganized and almost forgotten about hard drive. The proof is in this turn of the century "sponsor-me" tape that was put together 8 years before winning Thrasher Magazine's Skater of the Year in 2008.


---
First Assault - 2002
Showcasing a plethora of local Eugene spots and Oregon mountain resorts, First Assault is a rowdy mash-up of early 2000's skate and snow rippers.
Brandon Clark, an employee of 16 years and long-time snow buyer even helped film and produce the movie grabbing a handful clips himself riding at Hoodoo and Mt. Bachelor.
Featuring: Brandon Clark, Levi Johnson, Shawn Kilmer, Mike Zito, Jim Mann, Chris Migglioretto, and more.


---
Lowkey - 2004
Rooted in Eugene Oregon with a young crew of hungry skaters, Low Key was our first full-length skate team video release back in 2004.
Featuring plenty of recognizable hometown spots and a handful of other clips filmed up and down the west coast. The crew featured in this video set the groundwork for our team today.
Featuring: Thomas Phillips, Brice Niebuhr, Ben Niebuhr, Shawn Kilmer, Zach Bailey, Pat Moran, and more.


---
Our Team - 2019