Cars, Rails, & Rails on Cars | Welcome To The Team CJ Culligan
Welcome to the team, CJ!
With his roots stemming from the mid-west, CJ Culligan has quickly established himself within the Mt. Hood scene since making the move from Des Moines, Iowa, three years ago while on the hunt for longer winters and year-round boarding. Currently residing at the base of Mt. Hood, you can likely find him lapping the Ski Bowl rope tow between street trips in the winter and putting in work at the Govy DIY throughout the summer months. We caught up with CJ to hear about his current projects and get the low down on how the infamous Corolla session came to be.
---
Hey CJ! What's up? How have things been?
Hey Jordan! Great to hear from you! Things are going well! I have just been in the Minneapolis area for the last few weeks filming for a full-length video project called Uppercut coming out this fall. We've gotten lucky with the weather and lots of snow in the cities.
Love to hear it. What's the story behind Uppercut? Who have you been filming with this winter?
Yeah, it's an awesome start to the year, and excited to have a project to work towards. Uppercut is a video curated by fellow Tactics team rider and friend Demetri Bales alongside filmer Kyle Murray. The idea behind Uppercut is to bring together some top-up-and-coming snowboarders and friends who normally would not get an opportunity to create something together. It's been very sick to film alongside Benny Milam, Jed Sky, Drayden Gardner, Demetri Bales, and fellow up-and-comer Mikey Tuck.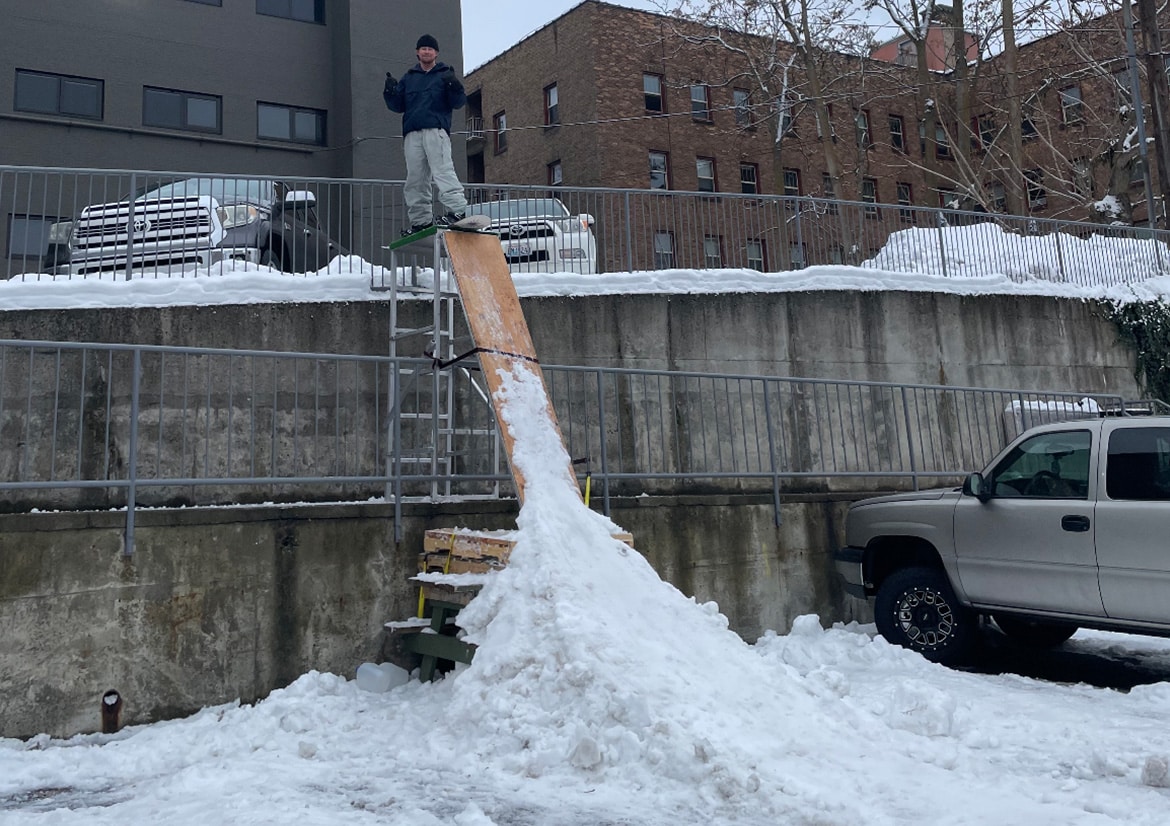 It sounds like a sick project with a solid crew. I'm super excited to see what you guys come up with throughout the rest of the winter. Are there any larger trips planned at this time, or are you just following the snow? Where have you filmed so far this winter?
Yeah, mostly just following wherever the snow is good. We plan to make a trip up to Montreal and Quebec in March. I've always wanted the chance to board in those cities, so I'm stoked about that trip. So far, we have followed an early-season storm up to Spokane, Washington, and the Minneapolis area.
You are making moves and covering some good ground thus far. Hopefully, things line up for the trip up North. Shifting gears, let's talk about this car edit. Whose car is it? And where did the inspiration come from? Is it an ode to the OG Smith limo, perhaps?
The car is mine. I've had this beater Corolla just taking up space for a while. So why not weld a rail on the top? The inspiration comes from the OG Smith Limo. That came out right around when I started snowboarding, and I always thought it was the sickest thing. I want to create something as an ode to that and that no one else has really done.
Amazing. Well, you absolutely achieved something unique while paying homage to the iconic Limo we all remember. The real question is, where is the Corolla now? Better yet, where is the Smith Limo?
Thank you! The Corolla still lives on barely. It might even make another appearance for this Uppercut project. I got one or two more ideas for the jib car still. The real question is where and when is the Limo coming back, Smith? Snowboarding needs it.
It's probably sitting in some junkyard not getting jibbed. We might need to do some recon to bring something like that back to life. It seems like its final resting place should be at Ski Bowl.
You are right. The Smith limo would fit in perfectly next to the DC Mtn Lab Missile at the Skibowl rope.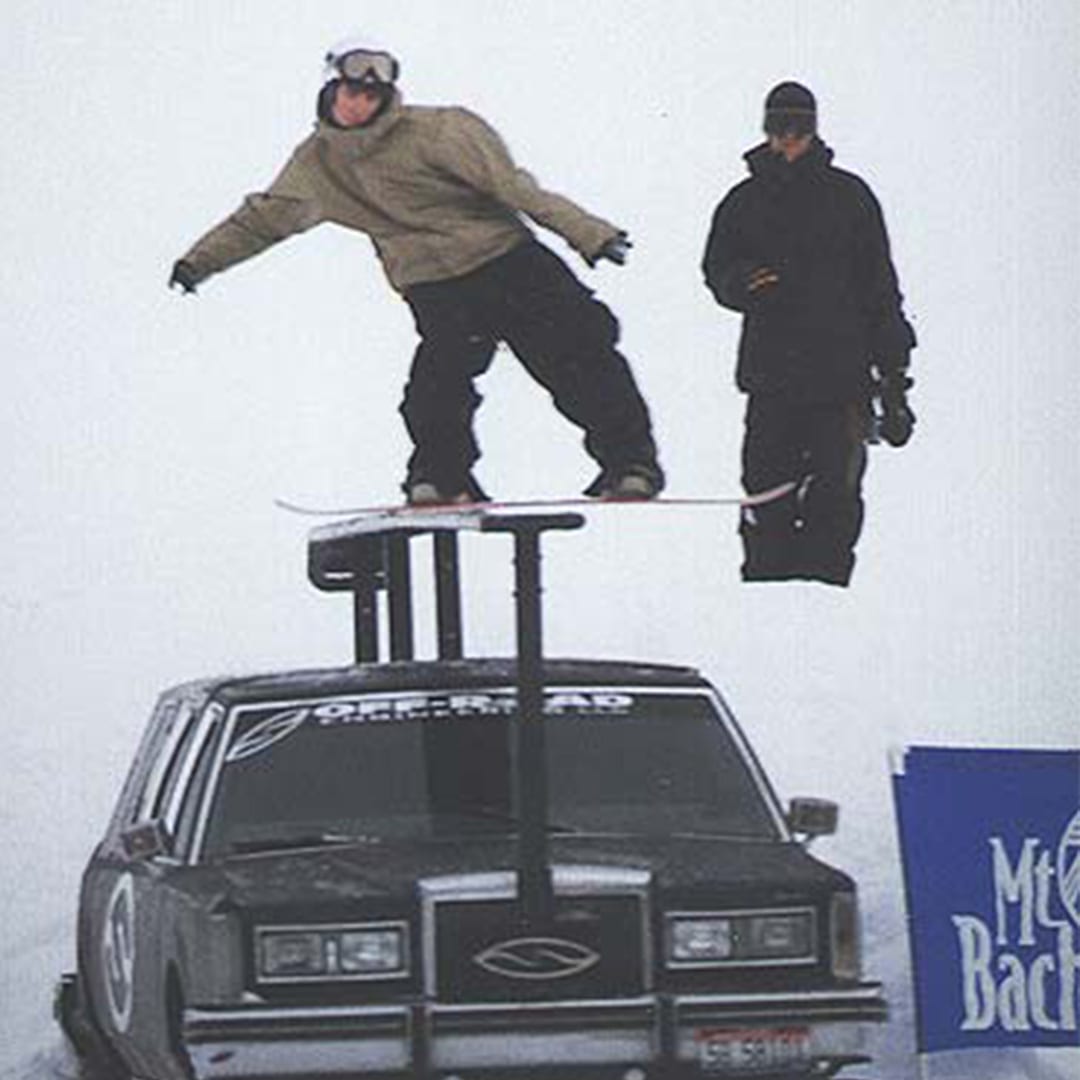 Speaking of that, what is the best thing about the Ski Bowl rope for those not familiar?
There are so many answers to that question. The rope tow is just the best way to snowboard. It's the closest thing you get to being at the skatepark with your homies. It takes 2 mins to ride to the bottom and ride the rope back to the top. So, you just get nonstop laps in to learn or try any tricks you can dream of. Plus, you get to watch all your homies boarding from the rope, creating an unbeatable vibe. Every resort needs a rope.
I don't think anyone would argue that all resorts would greatly benefit by offering a park with rope tow access. Safe to assume it's influenced your direction of riding over the years? Did you grow up riding a rope? Where did you learn to ride?
It's had a huge influence, for sure. I mostly grew up riding a lift though. I grew up learning at a small hill in Iowa called Seven Oaks, with just two lifts and a few janky rails, haha. I've only been in Oregon for the last three years or so. I grew up only 3 hours south of Minnesota the land of rope tows though. So there were countless weekend trips to places like Trollhaugen, Elm Creek, or Buck Hill. Unless it's a powder day, I'm riding the rope tow at Skibowl, probably 90% of my winter. Once spring hits and then its lift laps up at Timberline.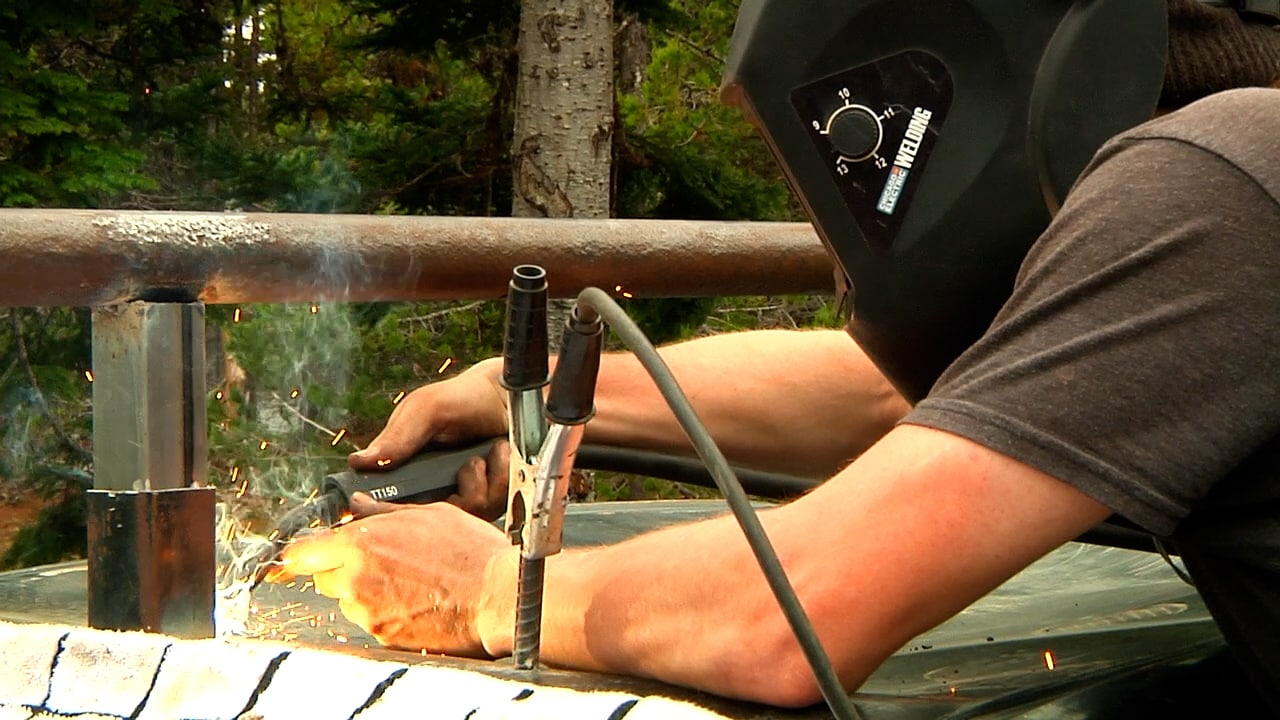 Lifts. Ropes. It's all the same thing. You go up, and you slide down. It's cool to hear a little bit of the back story on your roots and where you grew up boarding. Any particular reason you decided the make the move to Oregon?
Yeah, as long as you're snowboarding. I made the move out to Oregon one summer to keep snowboarding and experience the summer snowboarding scene on Mt. Hood, as so many people do. Then I just kinda never left.
That sounds about right! Great place to visit and an even better place to stay. We are hyped to have you as part of the Tactics crew and excited to see what you put together with the rest of your winter. Any famous last words? Shoutouts?
Of course! Always down for a chat. I'm grateful and stoked to join the Tactics team! It's an honor riding for a shop I respect, and that makes a big effort to give back to the skate and snowboard communities! I don't know about any famous last words, but style over everything. Lastly, a huge shoutout to Leif Draznin-French for filming the whole car video and always being down. Thanks for the chat, Jordan.