Flux Bindings
DS Snowboard Bindings 2019
Sale: $205.95
(25% off, was $274.95)
1 Review
(1)
Write a Review
Overview
A responsive park binding: the DS has a medium-soft flex for improved mobility to tweak-out tricks and uses a unique UU Fit™ wrap to even out pressure points for all-day comfort. The updated Beer Buckles and Waffle Straps let you dial your setup in for better power transfer and a seamless fit. When it comes to a flawless boot-to-binding connection, Flux's 25+ years of experience prove to give the DS bindings the advantage.
Features
Key Features
FooTon Footbed
Beer Buckles
Waffle Strap
Strap to Boot Fit
Highback
Ultima Wing Highback
Super Tough Nylon
Micro Adjuster
Straps
L-Guide Ladders
F.T.M. Versa™
UU Fit™
Baseplate
Ultima Base
Performance Blend
Hybrid Footbed
Adjustable Toe & Heel
Custom Stabilizers
Toolless Lever
Key Features

FooTon Footbed - Designed with a special material to prevent snow buildup and to provide more direct board feel with all the cushion you need.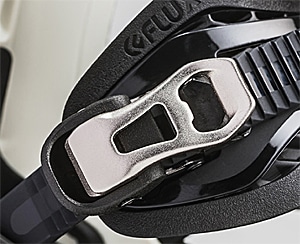 Beer Buckles - Engineered buckles give you more leverage when cranking down on the straps allowing you to get to the last click with minimal effort. Features a bottle opener in case of any emergencies.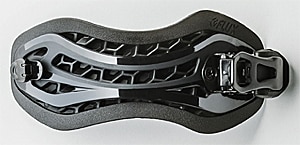 Waffle Strap - Flux's Waffle Strap is built to achieve next level response with two layer construction focused on direct power transfer and a seamless fit.
Strap to Boot Fit - All Flux baseplates are designed for better strap-to-boot fit. Rather than connecting to the outside of the chassis like other bindings, their ladders feed into an inner channel within the chassis to bring the ladder closer to the boot for more natural curved wrap and hold.
Highback
Ultima Wing Highback - More outside support for leaning into the board nose or tail. In turn provides more response when ollying and a more stable landing.
Super Tough Nylon - A fiber mix with a medium flex that is perfect for all-mountain riding.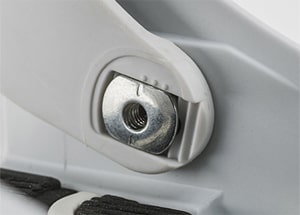 Micro Adjuster - 2.5° adjustment increments for the forward lean adjustments.
Straps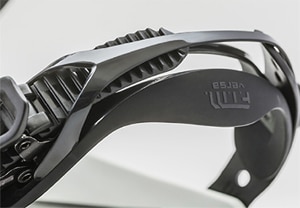 L-Guide Ladders - For a smooth in and out. Holds ratchet ladders down.
F.T.M. Versa™ - Softer material and a better holding top or toe strap option. Designed to fit any boot on the market.
UU Fit™ - A 360° wrap evens out pressure for natural feel and hold.
Baseplate
Ultima Base - Lightweight and focused on response.
Performance Blend - A nylon and fiberglass mix for all-around performance.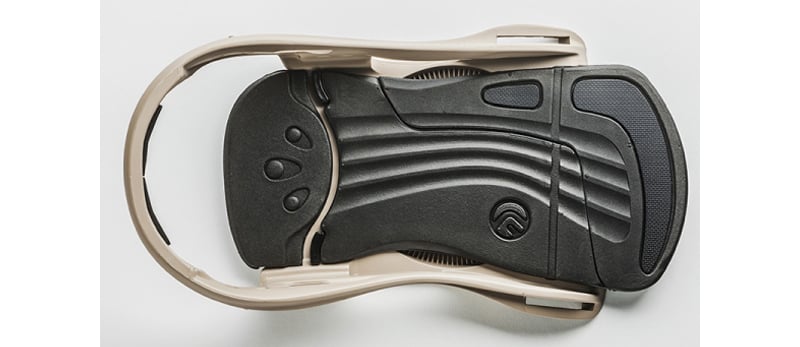 Hybrid Footbed - Dual density footbed that is harder on the outside for more response.
Adjustable Toe & Heel - Change to fit foot size to avoid the loss of leverage.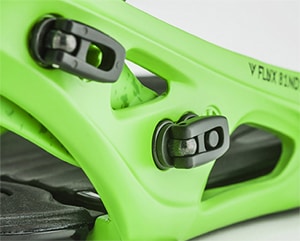 Custom Stabilizers - Urethane pieces designed to provide more response by eliminating heel roll.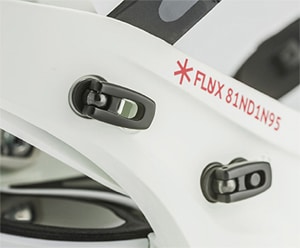 Toolless Lever - Make adjustments on the fly with no tools.
Specs
| Size | L |
| --- | --- |
| Men's Boot Sizes (US): | 9+ |
Reviews
by
Robert Strangman
in
el cajon, CA
(Verified Buyer)
Posted on 3/26/2019
Flux Bindings DS Snowboard Bindings - white
if u ride park,dont look anywhere else! super lite,
and the highbacks flex with you.once u go flux,u will
never go back! look sik too.
Asked by
Dennis
on 1/23/2019
What size would fit better with my Adidas Tactical ADV size 11? Because they have an so much reduzed footprint would be the Medium better than the large?
Answered by
Graig A
(Tactics Employee) on 1/24/2019
We would recommend sticking with a size large. If you went with a medium you will most likely still run into an issue with toe or heel drag.
---

More products from Flux Bindings