Adidas Busenitz Pro Skate Shoe Wear Test

Inspired by the Copa Mundial soccer cleat, the Busenitz Pro is a low profile cupsole shoe that has become an all-time favorite for skaters around the world. The low profile design makes them lightweight and responsive, and the GEOFIT collar and heel stabilizer mold to your ankle for a supportive, comfortable fit. We set our local shoe annihilator, Tim McCoy, on a mission to put these shoes to the test.
When he first laced them up, they fit true to size but felt a little narrow on his wide foot. In the beginning, they were very stiff in the heel and didn't fully break in for the first 4-5 days. After the break-in period, Tim reported that the shoe felt great. It was very supportive and the blocky heel helped him with heelflip tricks. Overall, they were holding up well and only showed some scuffing in the high wear areas.
After a solid month of daily skating, the shoes had taken quite of bit damage but were still intact. A flap in the ollie area revealed a second layer of suede and a rip in the toe was reinforced by a white plastic material. Throughout the wear test, the tread remained grippy and never developed a bald spot or hole. The laces lasted almost the entire life of the shoe and were replaced only once on his front shoe. The place that took the most damage was the panel that held the lace eyelets. When the stitching tore, the panel was pulled inward, making the laces have a loose fit. After tightening up the laces, the shifted panel didn't slow down his skating.
The flick on the toe stayed consistent through the life of the shoe and Tim found it it to be one of the most supportive shoes he's ever skated. When asked what kind of skaters he would recommend it to, Tim responded, "I would recommend the shoe to skaters that do any high impact skating, or anyone that's looking for a little extra push in their heelflips. Overall it offers a lot of protection and support for jumping down stairs or gaps."
Shop Adidas Busentiz Pro Skate Shoes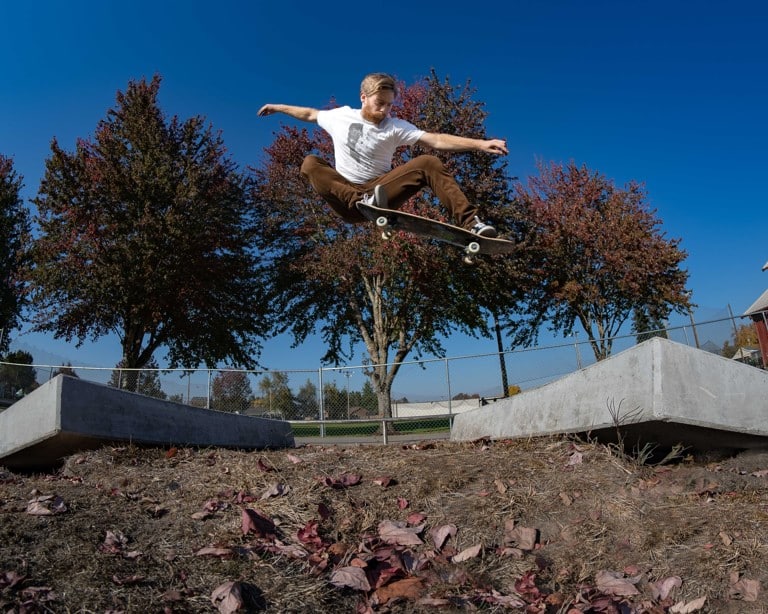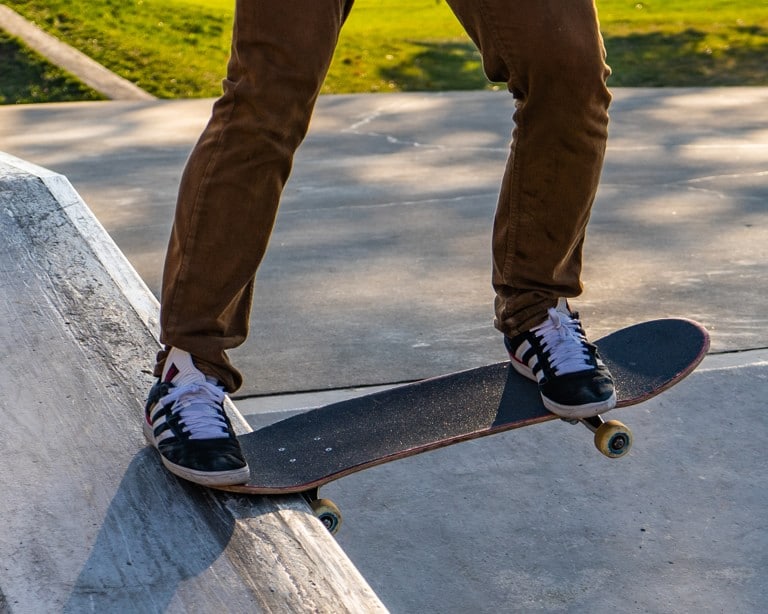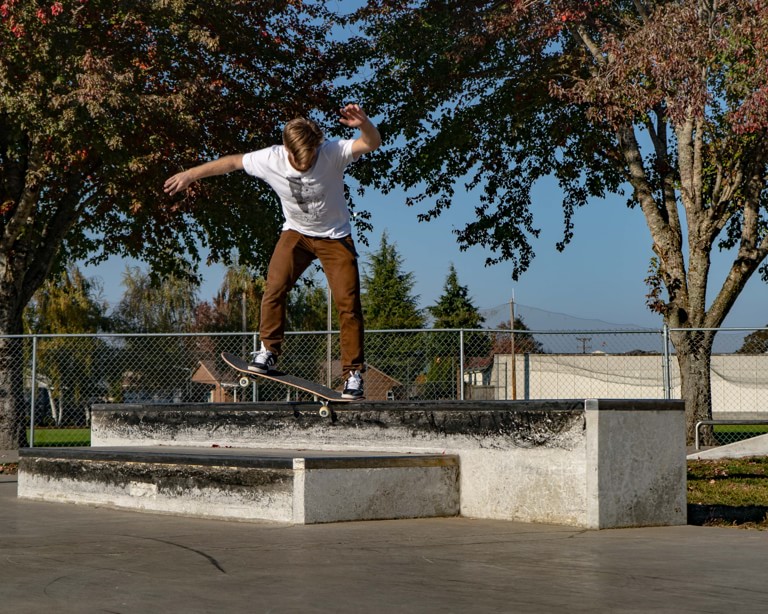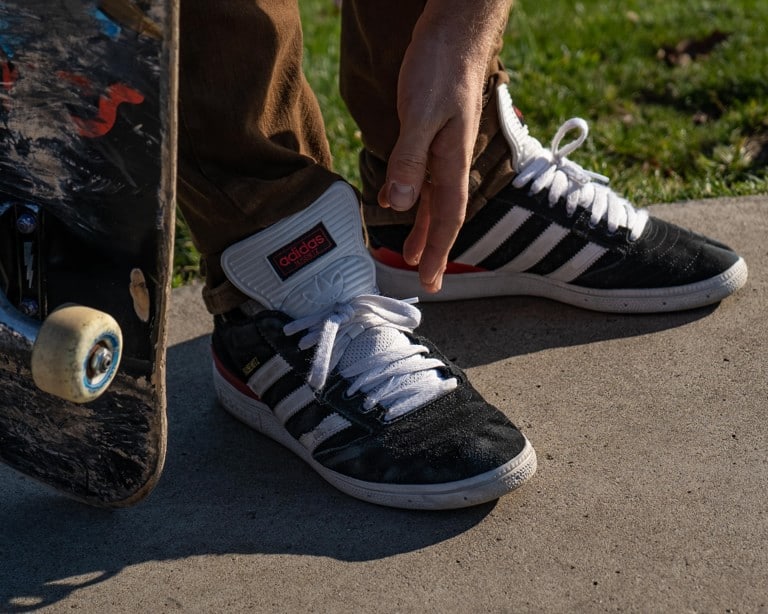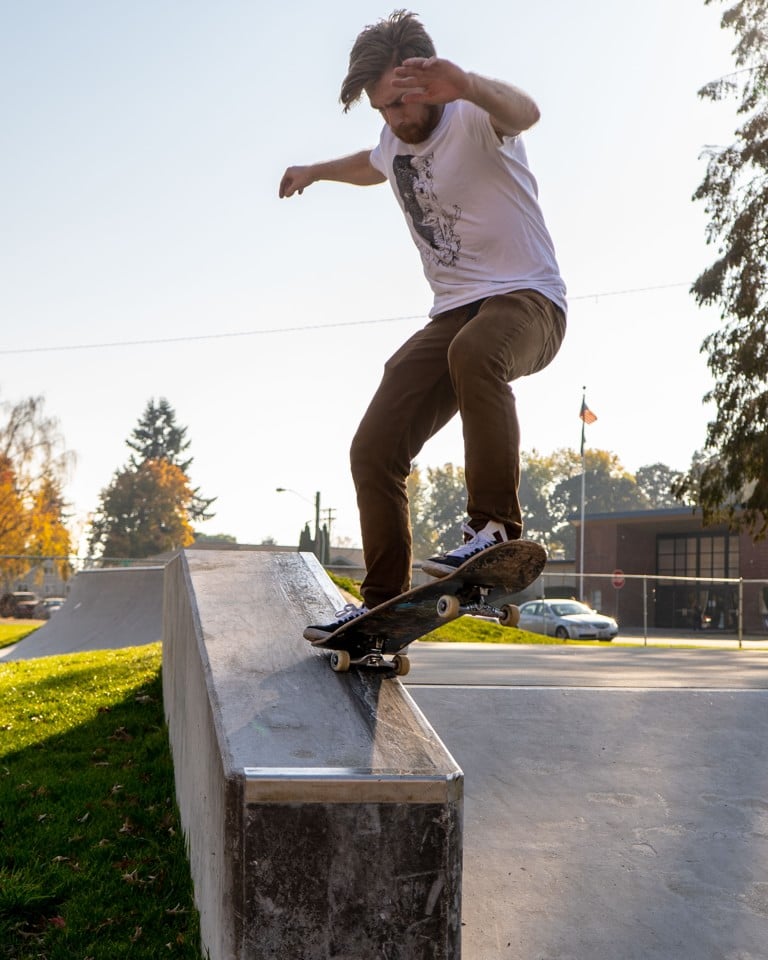 Shop Adidas Busentiz Pro Skate Shoes
Related Posts