The Big Guava: Tactics Visits Tampa
The winters can be rough in Oregon. We chase sunlight and dry ground like our life depends on it. Parking garages, bridges and indoor parks get us through the wet winters. Tampa was beckoning us, and our team was eager to get some sunshine. On a cold and rainy late-November morning, we hopped on a plane with Austin Thongvivong, Romel Torres, Alex Lobasyuk, David Lobasyuk and Nacho Ponce. Lack of sleep, mixed with unbridled stoke made for some goofy plane conversations.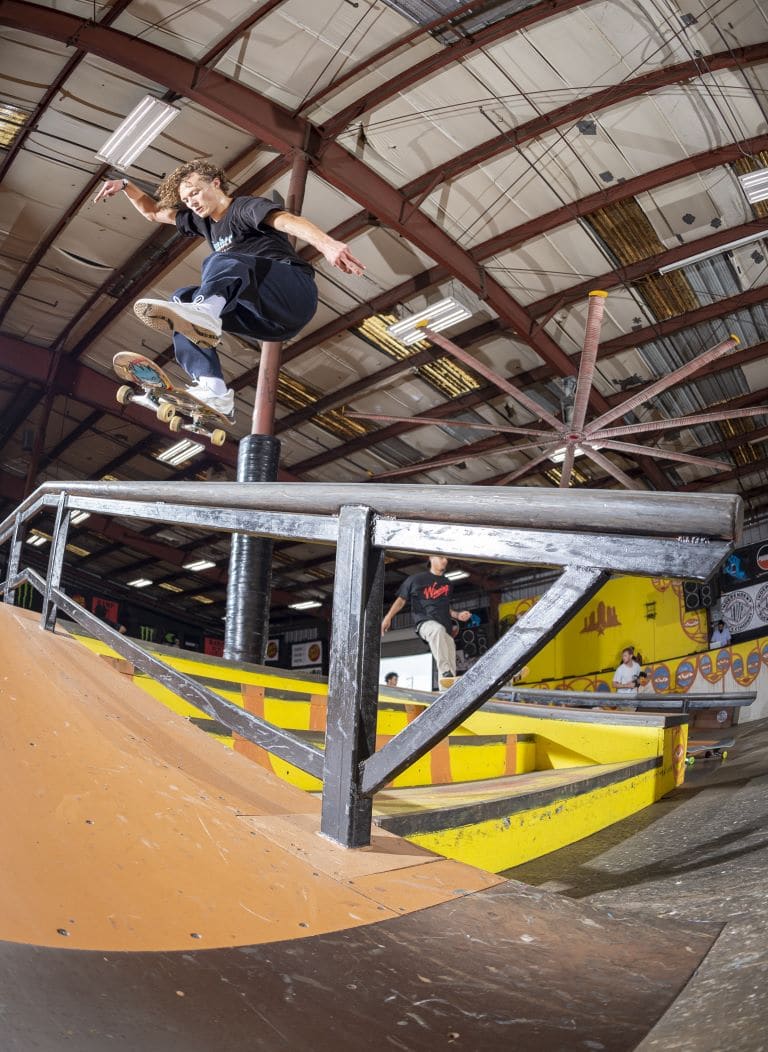 Alex Lobasyuk Kickflip Front Board Photo: Bart Jones
The Skatepark of Tampa is a household name in skate history. SPOT has been hosting the Annual Tampa Pro and Am contests for 27 years strong. Tampa is more than a contest, it's annual celebration for the global skateboard community. Tampa is a place where you won't find the hyper competitive nature of street league or the olympics, a place where encouraging your friends and mandatory flatground reign supreme.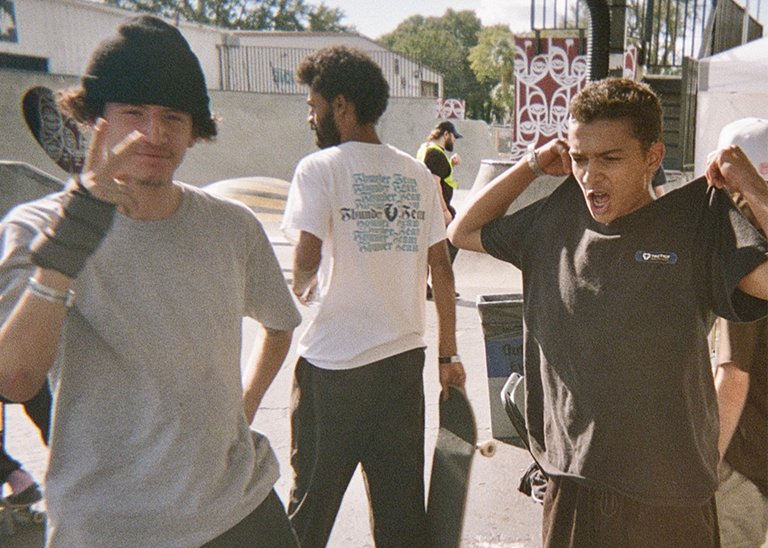 It's not the heat, it's the humidity
Everyone in Tampa was insanely nice and welcoming, but when we first poked our heads into the park on Thursday night for practice, shit was getting serious. Flip-in and flip-out tricks are stock now, and lines were blurred between switch and regular. It was a bad day to be a flatbar.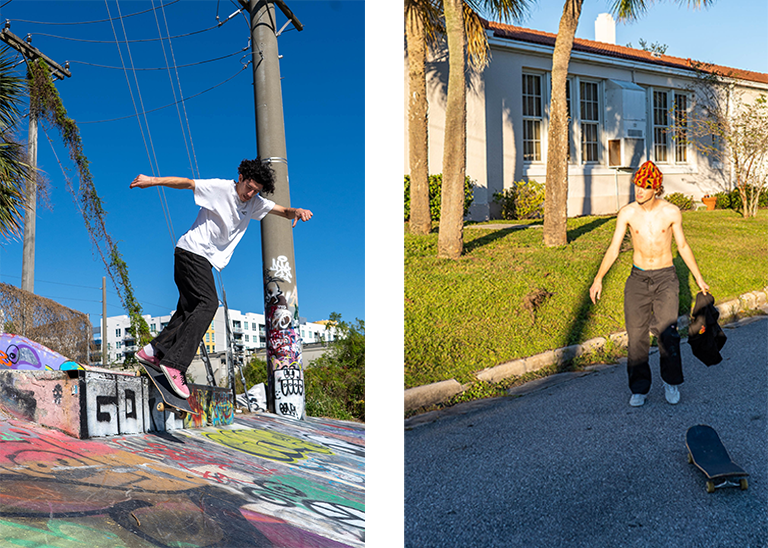 Nacho Ponce Bs Smith Alex Lobasyuk: buckled
On Friday night, we headed over to the Boardr headquarters for a fun best trick contest on the down rail. The good folks over at the Boardr foster an inclusive and welcoming environment, and embraced us with open arms, and some high-quality chicken. Alex and Austin flipped into nosegrinds, smiths, and lipslides, while David went up and over to nosegrind. On the way home, the cashier at "Skater's Mart" offered us a free kitten, but we declined.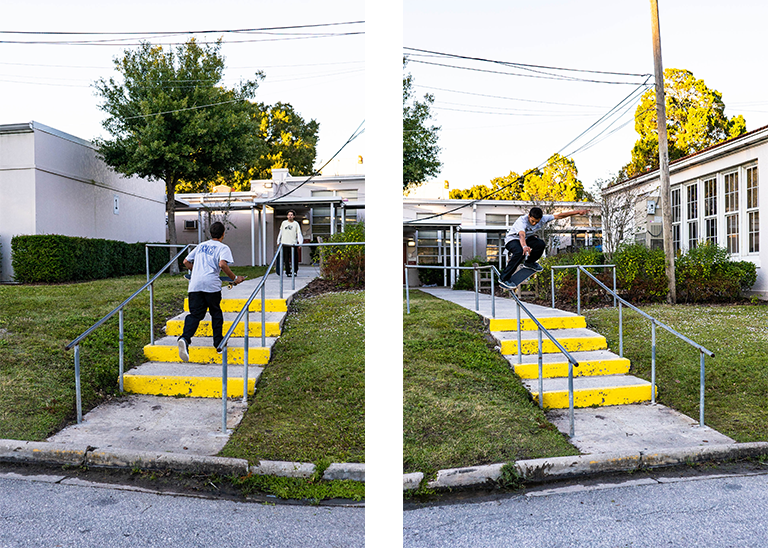 If I crook it can I post my back grind to IG? Romel Torres: Bs Crooked Grind
The team held their own in the qualifier heats, but ultimately were bested by some of the most talented skateboarders in the world. This only brought on more motivation to hit the streets. We spent hours pouring over google maps at the Air B and B. In between Austin's renditions of Bob Marley, he could be heard yelling from his room, "Romel, I got a rail for you."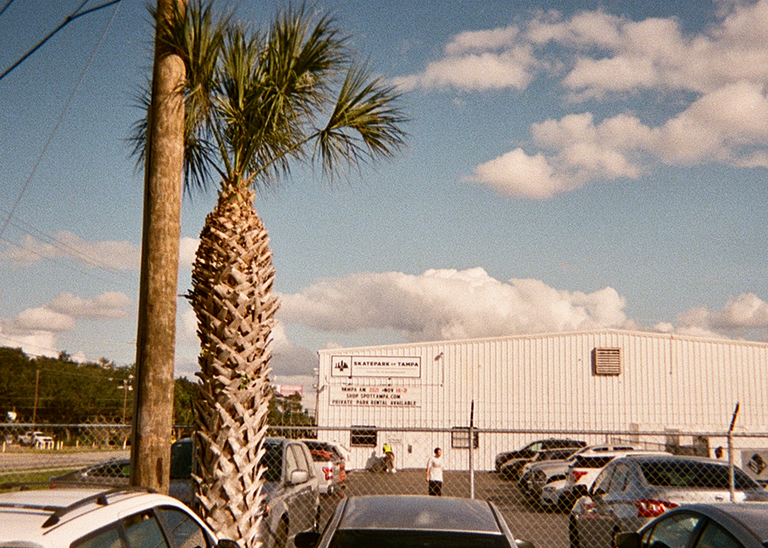 The Skatepark of Tampa Est. 1993
People out in the streets were surprisingly enthusiastic about skateboarding. A random dude downtown gave Romel $20 for a first try kickflip down a nine stair, and Alex a $100 bill for a backside 360 that he battled. Nacho shut it down with a textbook hardflip. Blood was bled, and many shirts were sweated through in the humid Florida heat.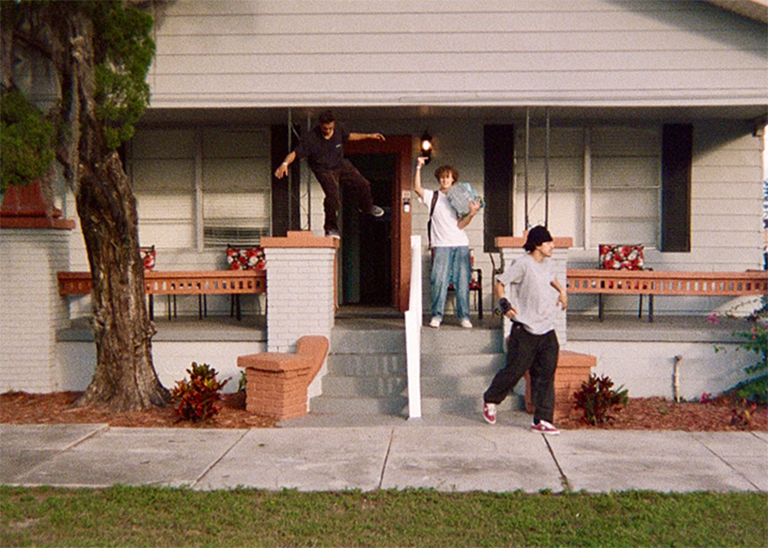 Romel, Alex and Nacho at homebase
Tampa did us well. Clips, sunshine, giant sandwiches and really bad Wawa food is what powered us through eight days of non-stop skateboarding. We want to extend a huge thank you to everyone in Tampa who sent us spots, fed us, and provided us with an authentic Ybor City experience. See ya next year.
Words by Sam Goldberg-Jaffe
Related Posts