Best Skate Shoes - Top Picks 2020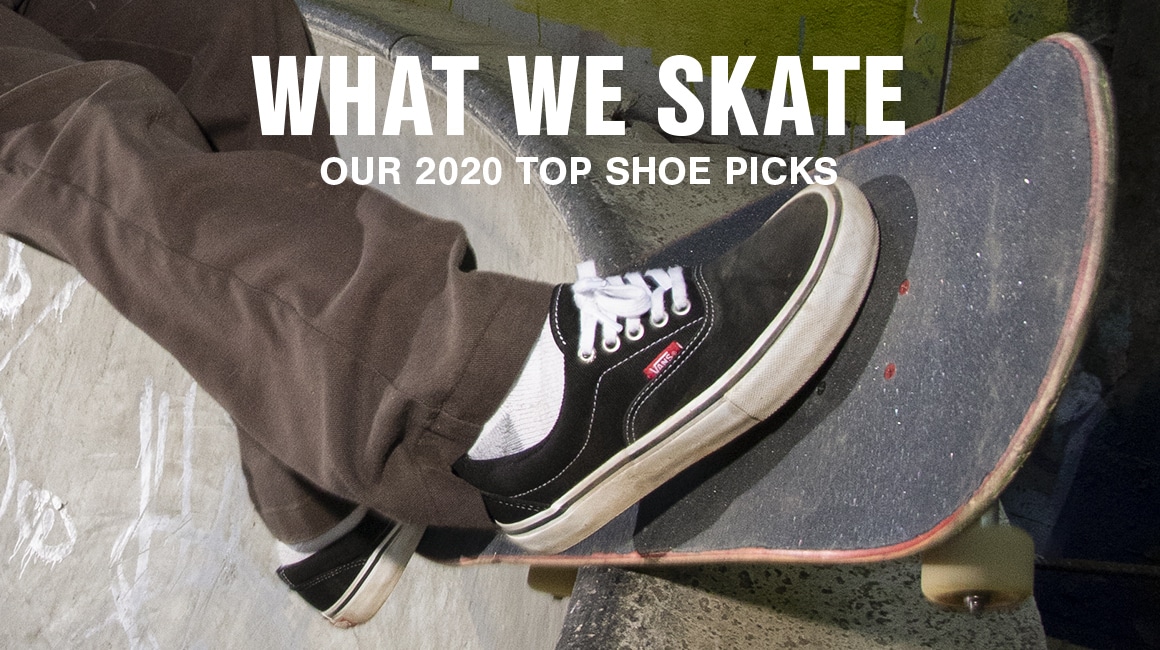 Decisions are difficult, so we lined up our all favorite skate shoes to make your life easier. Whether you're a tranny dog or street junkie, we've got some easy options to fit your feet.
---


Lace up the latest models that are sure to become classics. We've put each of these shoes to the test and are hyped on their all-around comfort, flexibility, support, and style. Find your new favorite.
---


Creature of habit? Don't eff around with the trendy new tech. Stick to the tried and true favorites that have been keeping feet happy for years. The people have spoken, and these all-time best selling skate shoes are an easy win for any type of human.
---


Looking for a shoe that's good to go as soon as you slip them on? Low profile vulcanized shoes break in quick for natural board feel and flick. Perfect for techy tricks, casual wear, and anything in between. Throw 'em on and hit the streets.
---


Hard ground hurt feet? We feel your pain. Cupsole shoes offer more cushioning to pad heavy landings and keep your feet healthy. They typically take a little longer to break in, but last longer in the face of daily abuse. Perfect for all day sessions and sending it for your ender.
---


If you're a dedicated skateboarder, it's never easy to support the obsessive habit of scraping suede on grip tape. Luckily, you can save a lot of cash by combing through the huge selection of cheap skate shoes in our outlet. It's hard to pass on the freshest footwear, but last season's colorways skate just as well.
---