Brandon C.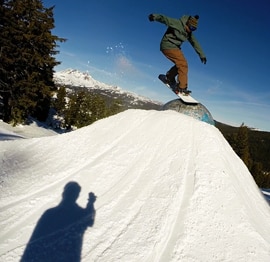 Position: Snow/Skate Buyer
Best thing about the NW? Worst thing about the NW?
Snow. Rain.
Which Tactics trip or event is the most memorable for you?
Riding the DC Lab & Park City. So fun.
What were you doing before you came to Tactics?
Shredding with the Tactics snow team, 4am work shifts, school, doing snow/skate/music vids
Beverage of choice?
Mugs in the morning, pints after work.
Favorite song/band right now?
Check out "Dedicated Follower of Fashion" by the Kinks – great tune.
What would you say it is that you actually do here?
Manage snow/skate hardgoods for the most part, keeps me busy.
Five year plan?
Was a 90's skate-punk band – FYP. First record I owned when I was a kid.