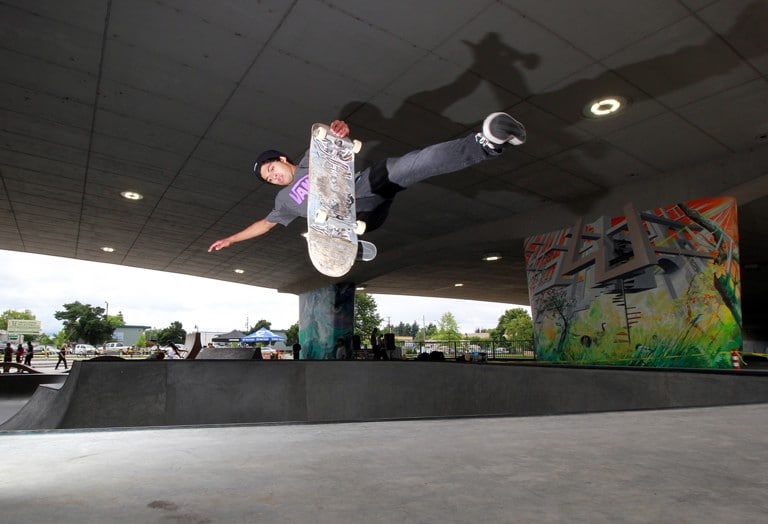 Brendan Garcia, Kyle Ward and Chris Holbrook took down the first, second and thirds spots at the second annual CONScrete Carnage event, Saturday at WJ Skatepark in Eugene. It was a solid showing of local shredders and after countless banger runs, our top finishers were rewarded for their mastery of both the bowl and street sections at WJ. All three skaters took home cash, a free pair of Converse Shoes and each is now guaranteed a spot in Tactics' Northwest Jam on August 2nd. There they will compete against some of the best in the Pacific Northwest for cash prizes totaling $6,000!
Gabe Cruz copped $100 and a free pair from Converse, landing a tre flip over the eight stair handrail to win a hotly contested best trick competition.
Check out the official CONScrete Carnage video here.
Tactics will hold a second local qualifier for Northwest Jam on July 19, also at WJ Skatepark. Skaters will compete for Vans prizes, Tactics decks and three more automatic entries into Northwest Jam. The Vans competition is open to all ages and skill levels. Registration will open July 3, online or in the Tactics shop.
Photos: Erik Anderson