Gifts for Skateboarders 2019 | Best in Skate

Shopping for skateboarders should be easy. If you have a skater in your life, we're here to help. If you are a skater and don't know what to ask for, you've also come to the right place. We've scoured through our vast collection of skate gear, clothing, shoes, and accessories to bring you a heaping helping of goods that are guaranteed to make any skater smile. Below are collections of our favorite new gear with some helpful guidance on the "dos and don'ts" of shopping for skateboarders.
Gifts to buy for skateboarders:
Skateboard Decks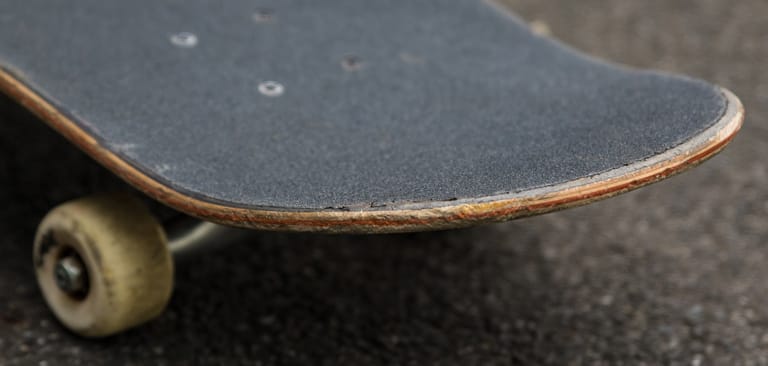 Skateboarders want skate decks. Pretty obvious, but it is possible to screw this up. It never hurts to ask what they're into, but if you want to be sneaky, do some research. Take notice of the brand logos you see on their beanies and t-shirts. Most importantly, measure the width of their deck if you aren't sure what size they skate. We have a ton of options to browse through on the site, but below are a few of our favorites.
Skate Shoes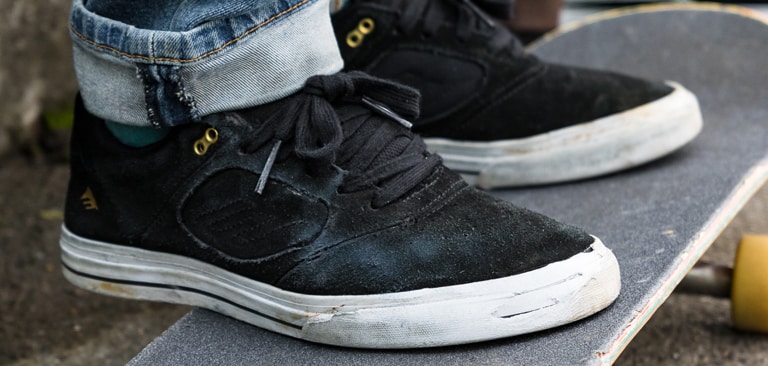 Constantly rubbing your shoes on griptape is an expensive habit, so it's hard to beat the feeling of lacing up a new pair of skate shoes. That's where you come in. The hard part is finding the right shoe for the right skater. It's a rough job, but you may want to check for clues by poking through the stanky pile of mangled suede and rubber tucked away in their closet. Not up for the mission? Go with a best-selling classic like the Vans Old Skool Pro, Nike SB Janoski OG, or the Adidas Busenitz Pro. Want something more fresh? Check out our top picks below or play it safe with a gift card and let the expert decide.
Pants & Jeans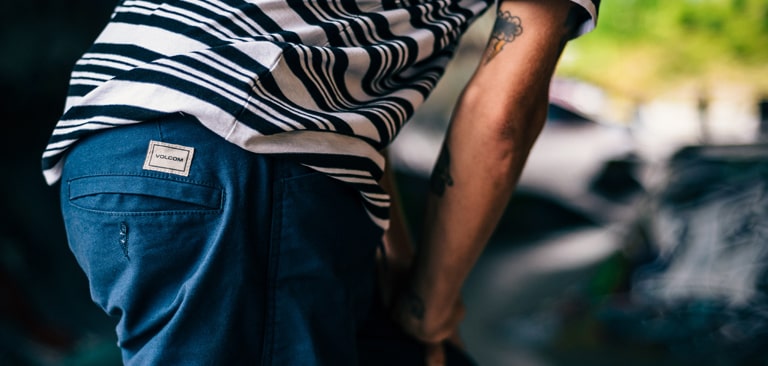 No matter how seriously your skater takes Thrasher Magazine's "Skate & Destroy" motto, skateboarding will destroy their clothing. Pants are usually the first to go.
Hoodies, Flannels & Jackets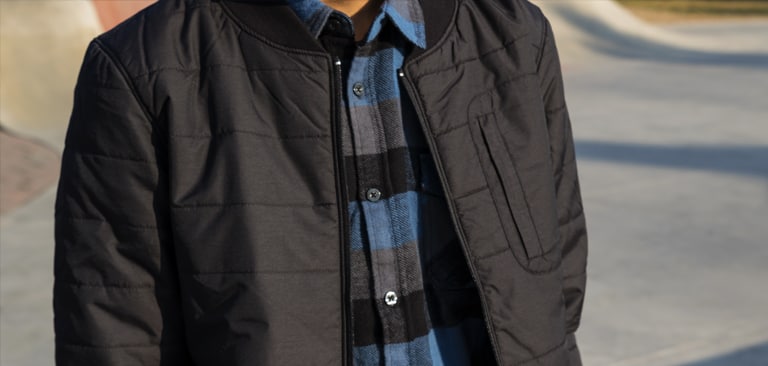 When all your money goes towards decks and shoes, a new sweatshirt or jacket can often seem like a luxury you can't afford. It's cold outside. Keep your skater warm.
Sweatshirts
Trucks & Wheels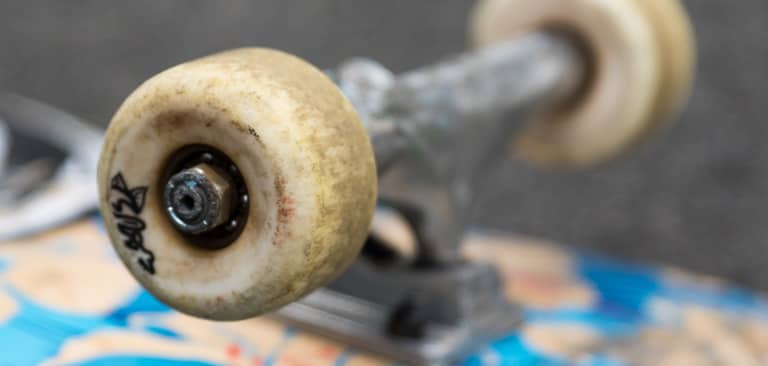 Decks come and go quickly, but trucks and wheels stick with you for a while. Most skaters are really picky and buy the same ones every time. Size, shape, and tech can be confusing for the inexperienced shopper, so this isn't a good place to venture a guess. Get this one right or choose a different gift category.
Bearings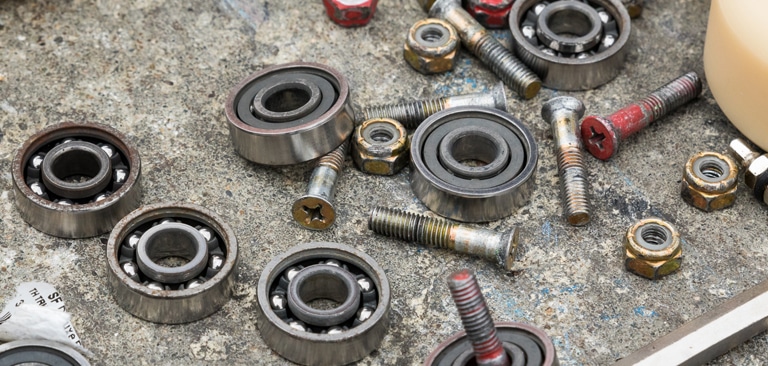 Tossing in a new set of bearings is a simple pleasure that skaters often wait way too long to enjoy. Bearings make great stocking stuffers because they're inexpensive and every skater needs them sooner or later. You can't go wrong here.
Socks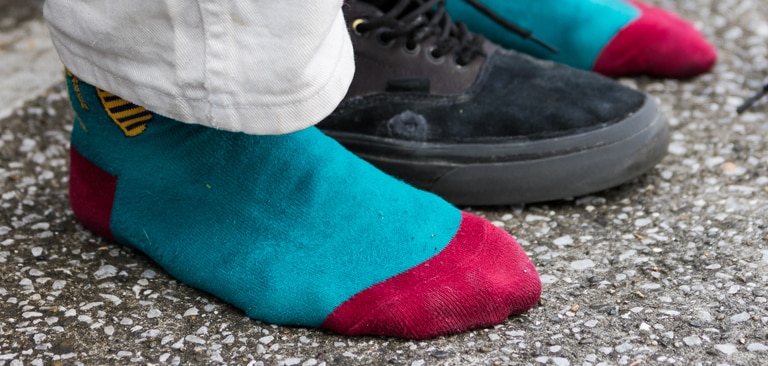 Gifting socks for the holidays may be a running joke in your family, but it happens for a reason. Everyone needs them, and the cushy feeling of a new pair is second to none.
Insoles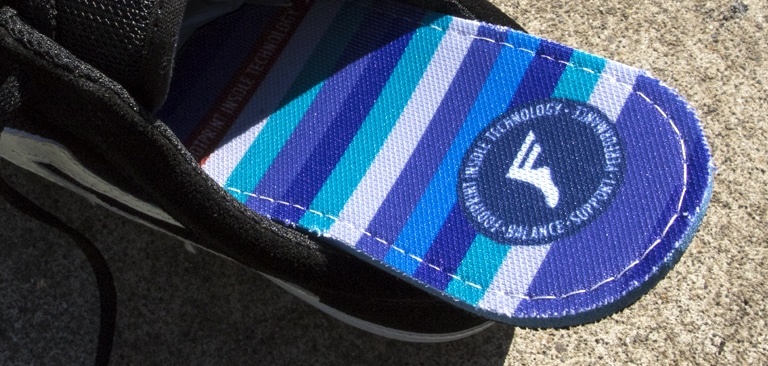 Skate feet take a ton of abuse, and not all skate shoes come with quality insoles. A little extra cushioning and arch support can make a huge difference, and your skater may not even know it yet. Treat their feet with some upgraded or custom mold-able insoles.
Road Trip Accessories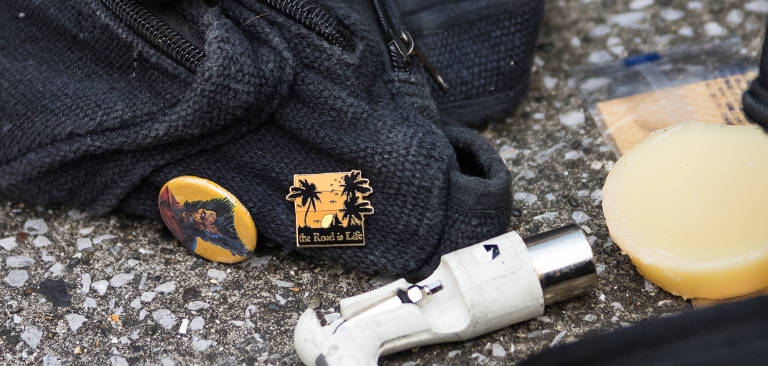 Local spots get old and the best skateboarding happens on the road. Get your skater the random goodies they need to elevate their road trip lifestyle.
Shop All Road Trip Accessories
Audio & Headphones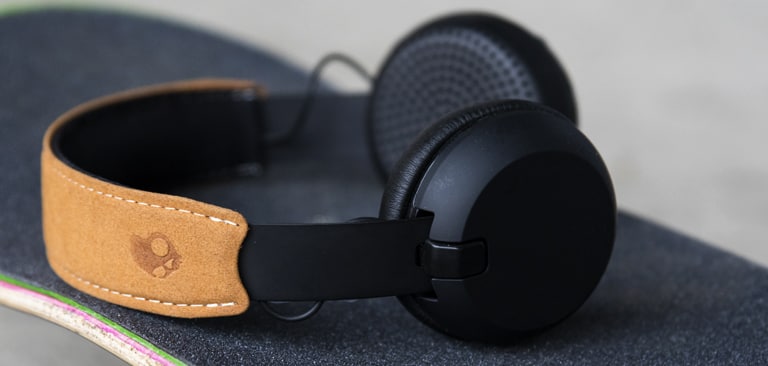 Music goes hand in hand with skateboarding, and most other things in life. Give your skater the gift of smooth grooving serenity or thrashing death metal adrenaline, whenever the mood strikes. Ditch the chords and go wireless. Trust us, you don't want your headphone chords tangling in your skate wheels.
Random Skate Stuff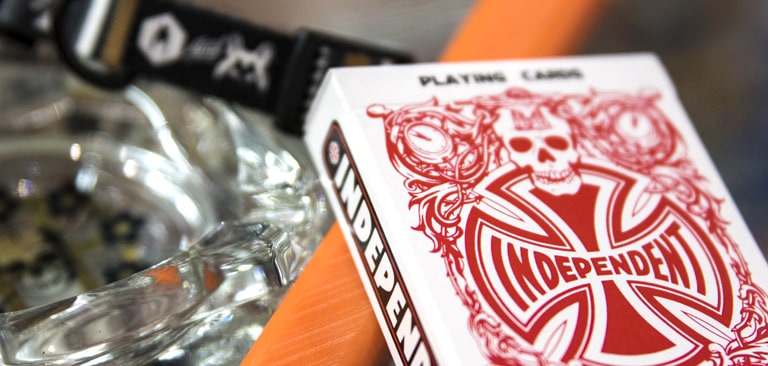 Still unsure? Want to grab a couple extra goodies? This is the magical section of our website where we keep all the rad little novelties, doo dads, and thingamajigs that don't fit into the conventional categories. Have at 'em.