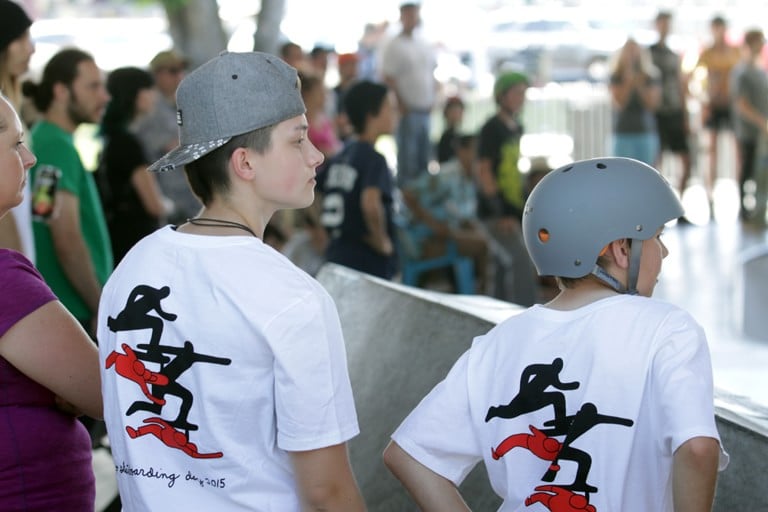 We don't need a day to go skateboarding. For most of us, every day is Go Skateboarding Day, but once a year, the collective skateboarding world drops everything to do one thing, ride a skateboard.
Last year's Go Skateboarding Day coincided with WJ Skate Park + Urban Plaza's grand opening, so events were geared towards city officials giving speeches, patting themselves on the back, and cutting ribbons. Don't get us wrong, without the hard-working community of non-skateboarders, WJ wouldn't be a thing. We salute you, City of Eugene.
Fast-forward exactly a year to 2015 and Tactics has a full afternoon planned dedicated solely to the act of skateboarding…or throwing a skateboard.
We started Go Skateboarding Day at 1:00 p.m. with a grom bowl jam. Groms get up early to eat cereal and watch cartoons, right? We figured 1:00 was a good time. Apparently skateboarders, no matter how hold they are, don't mobilize till at least 2:00, which is when the Open Bowl madness began. And people started showing up.
For a mostly locals-only jam, the session was heated. Instead of one, fun jam, we decided to pick six ripping dudes and host a 10-minute finals as well. Joey O'Leary's raw approach and maniacal speed earned him an invite to Northwest Jam. We can't wait till August 22.
If grinding 11-foot concrete walls wasn't your thing, our next event was for you: 3-Block Best Trick. We've hosted a best trick down the 8-stair so many times that we wanted to change things up, and we're glad we did or else we wouldn't have seen Tim McCoy's last minute late back foot flip.
The second half of Go Skateboarding Day introduced Deck-A-Thlon, a 10-event summer skateboarding series. The first three Deck-A-Thlon events held this weekend included a Mall Grab Board Toss, High Ollie Contest, and Peep Game of S.K.A.T.E. Again, Tim McCoy comes out and launches his board 104' on his second attempt to take the lead. Did we mention Tim also won our Krux Kickflip Challenge a few weeks ago? Dude just skates.
In addition to our Game of S.K.A.T.E.'s namesake, Peep Game also has springs in his legs, battling Shawn Kilmer for High Ollie champ. Both reached 35?, but neither could get up and over in the allotted time. Co-champ is better than runner up, right?
We finished the day with a Game of S.K.A.T.E. Instead of brackets like you usually see where individuals play each other, we used a format exactly like our SKATElight Savings event: one person goes, everybody else must do the trick. Highlights include 9-year-old Mason Bucknell's heel flip and switch no-comply (we let the "no no-comply" rule slide…KID'S ONLY NINE!)
Actually, we lied. We didn't finish with the Game of S.K.A.T.E., we finished by feeding everybody hot dogs and chips. Check out more action from Go Skateboarding Day below.
Until next year, #skateeverydamnday.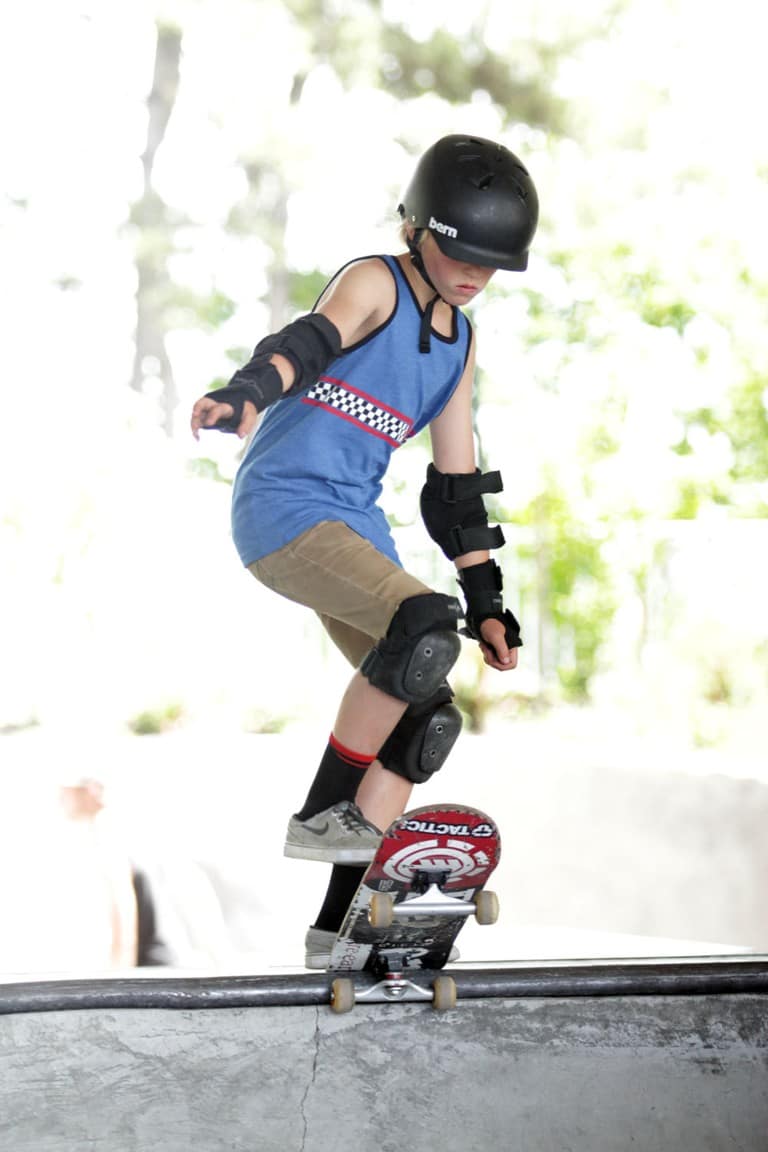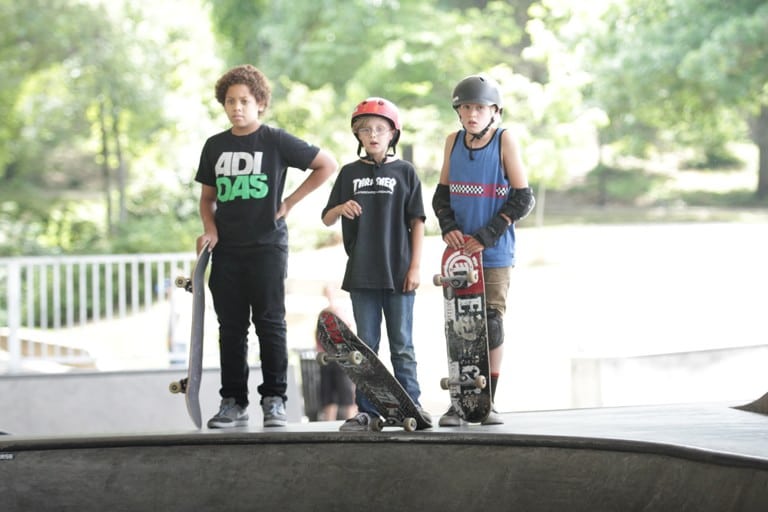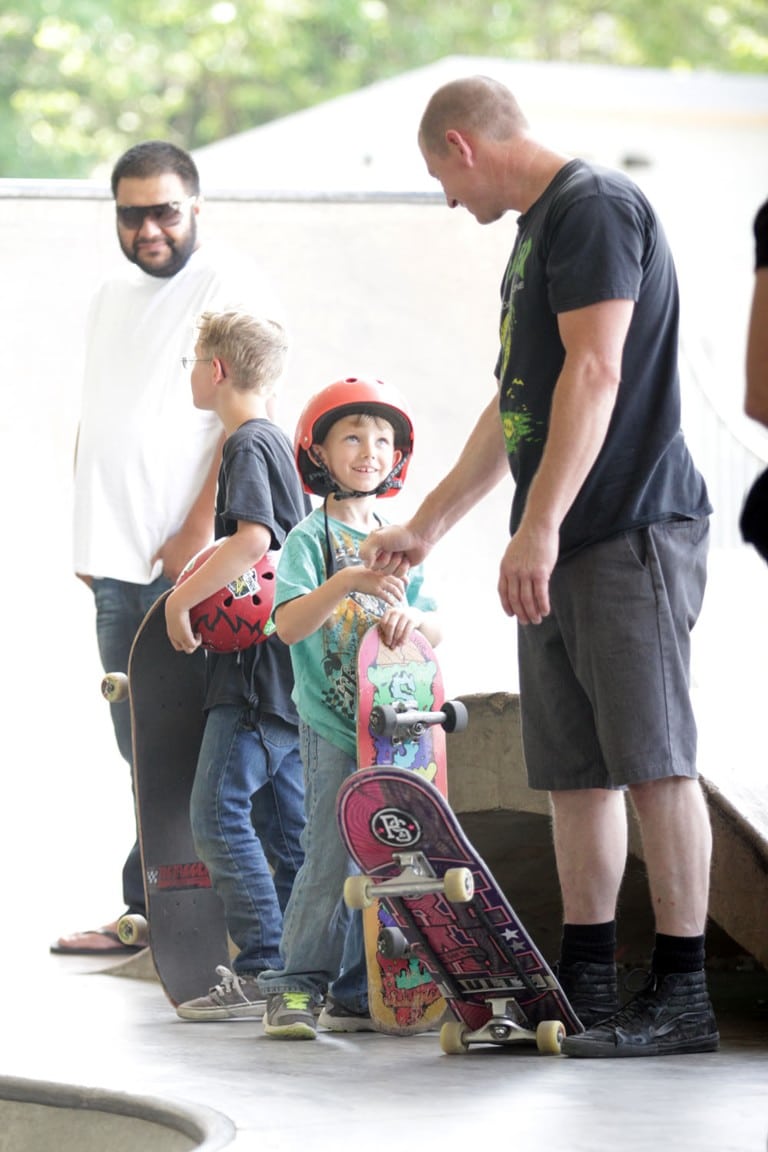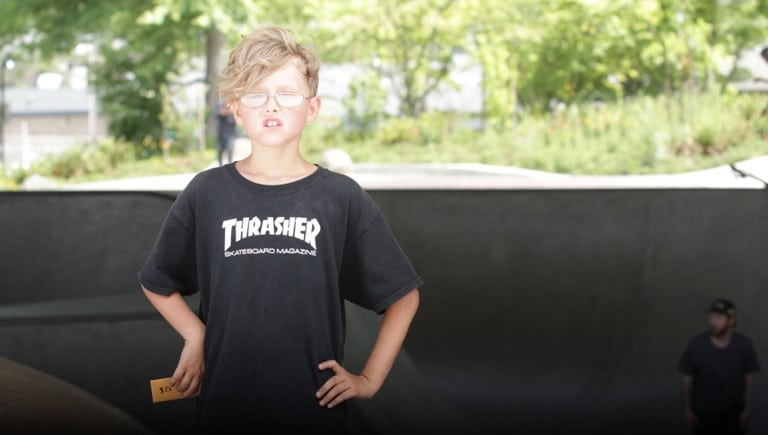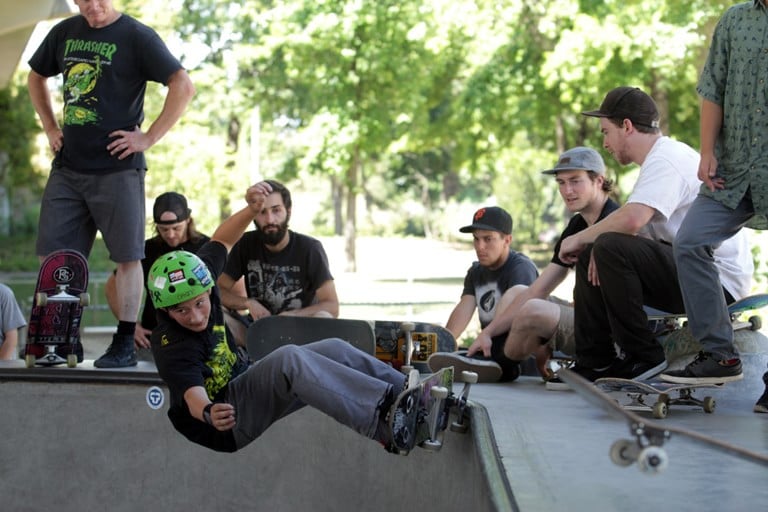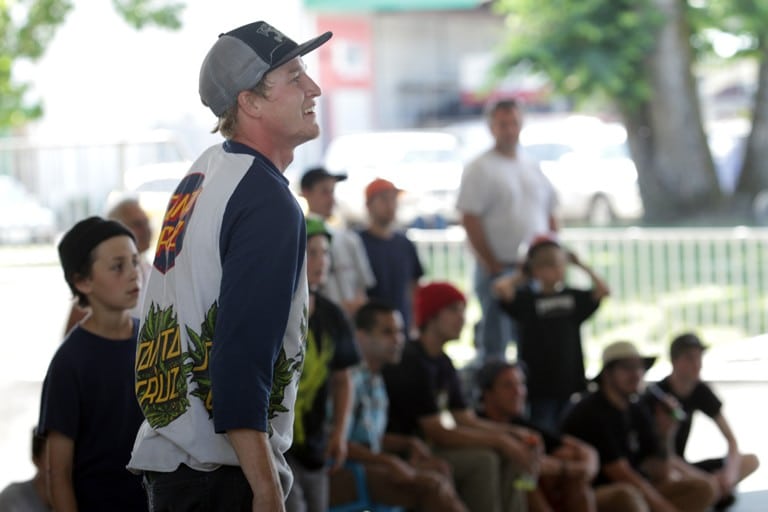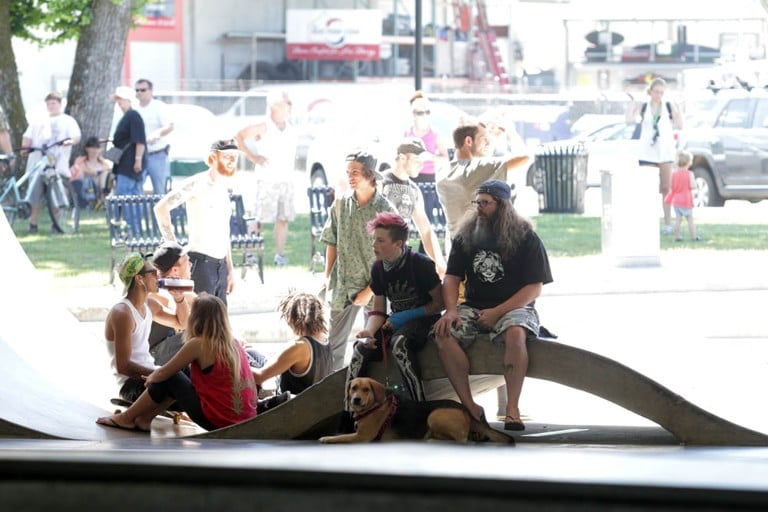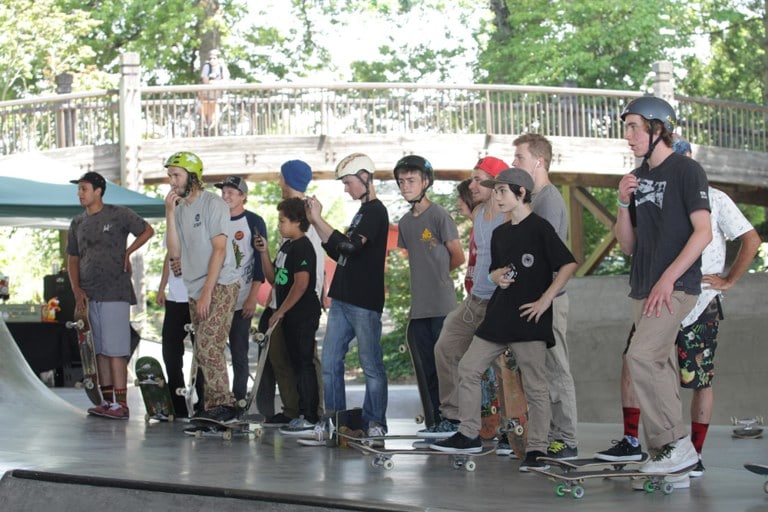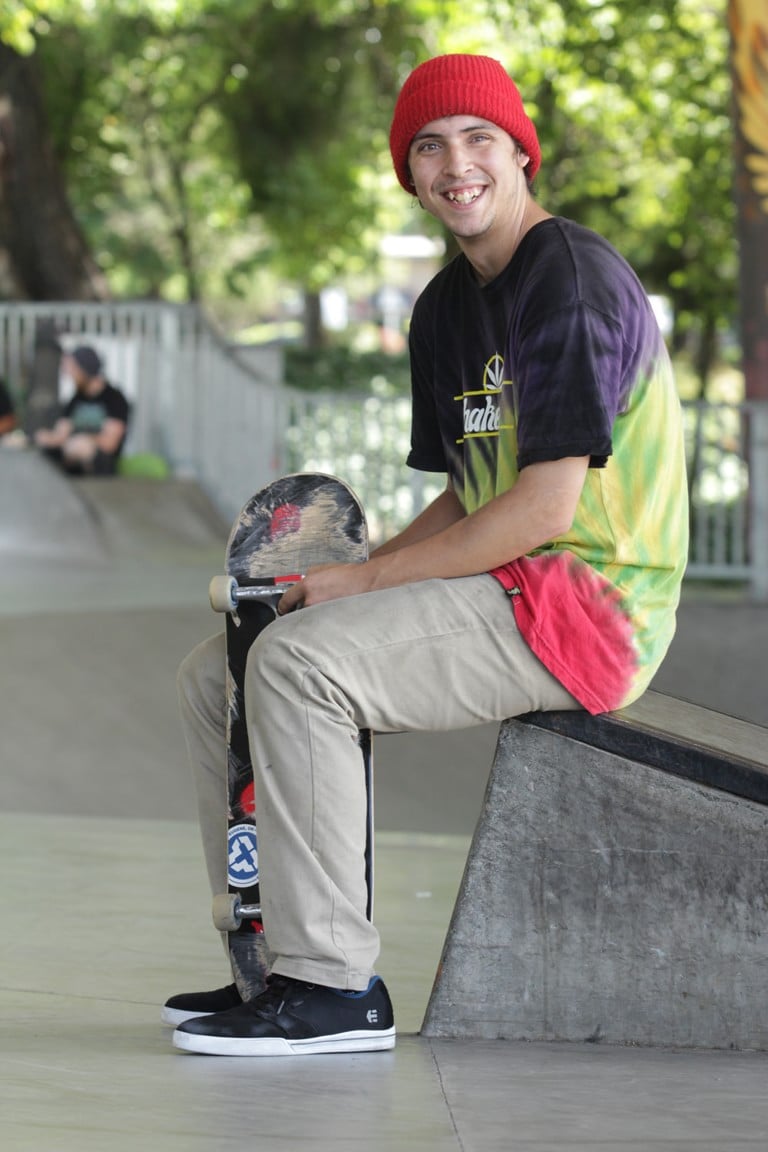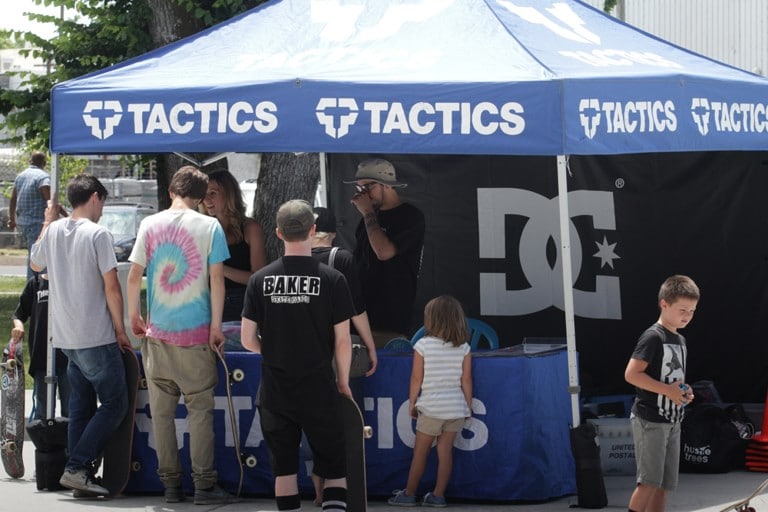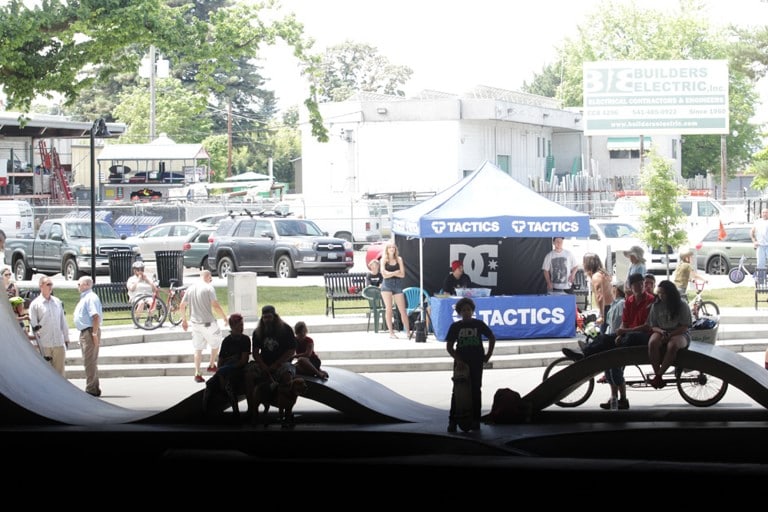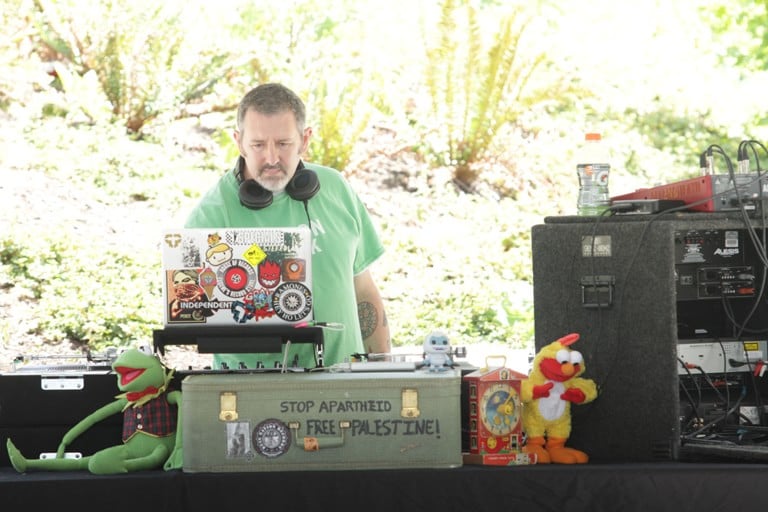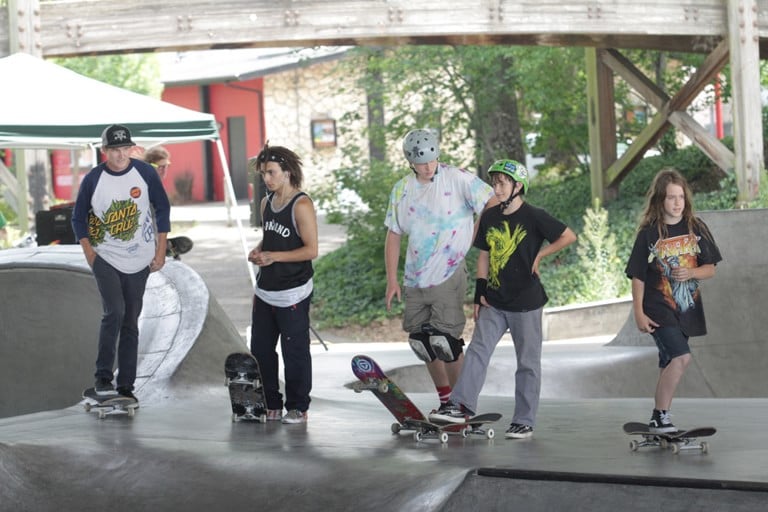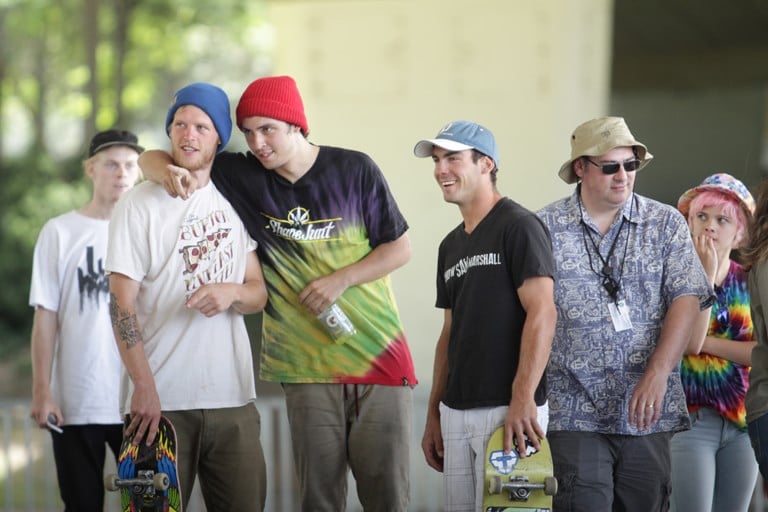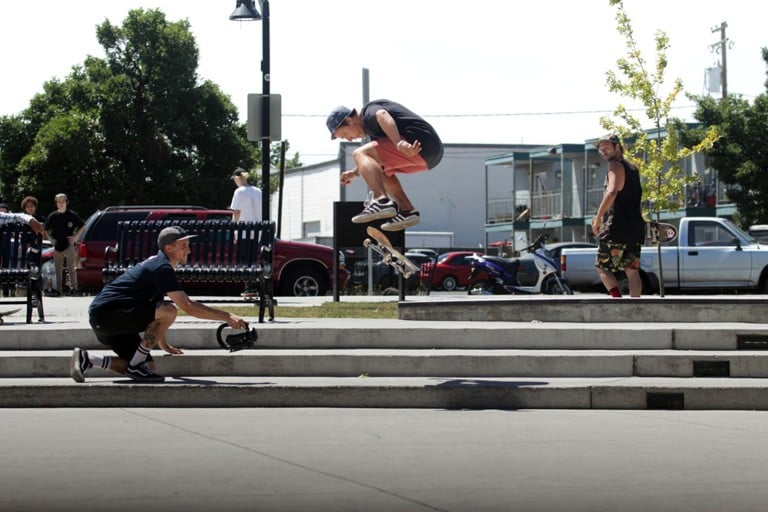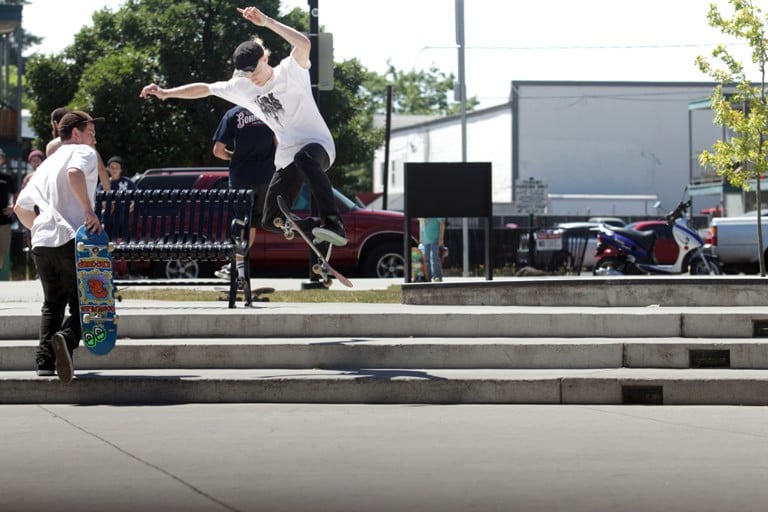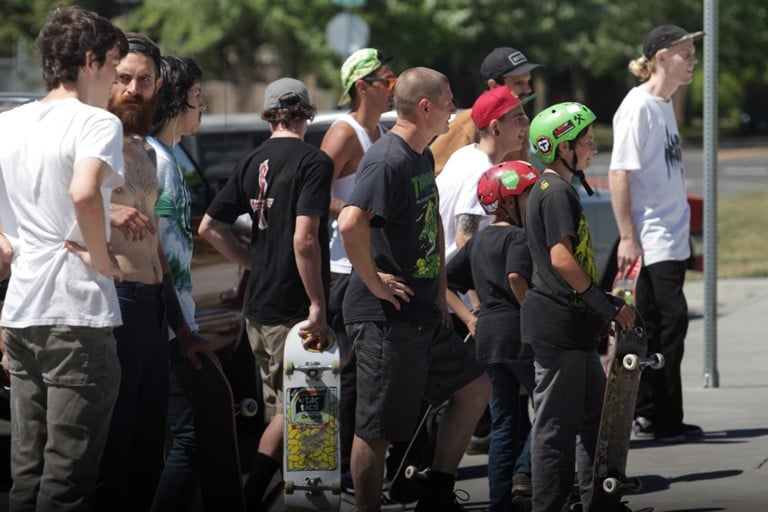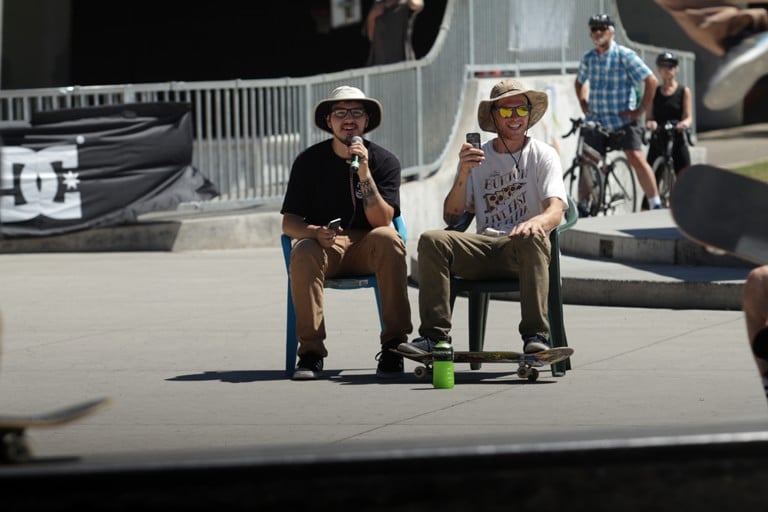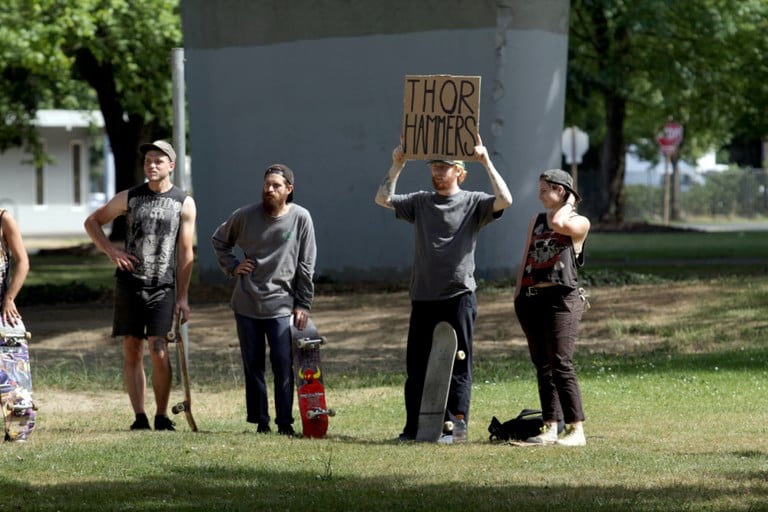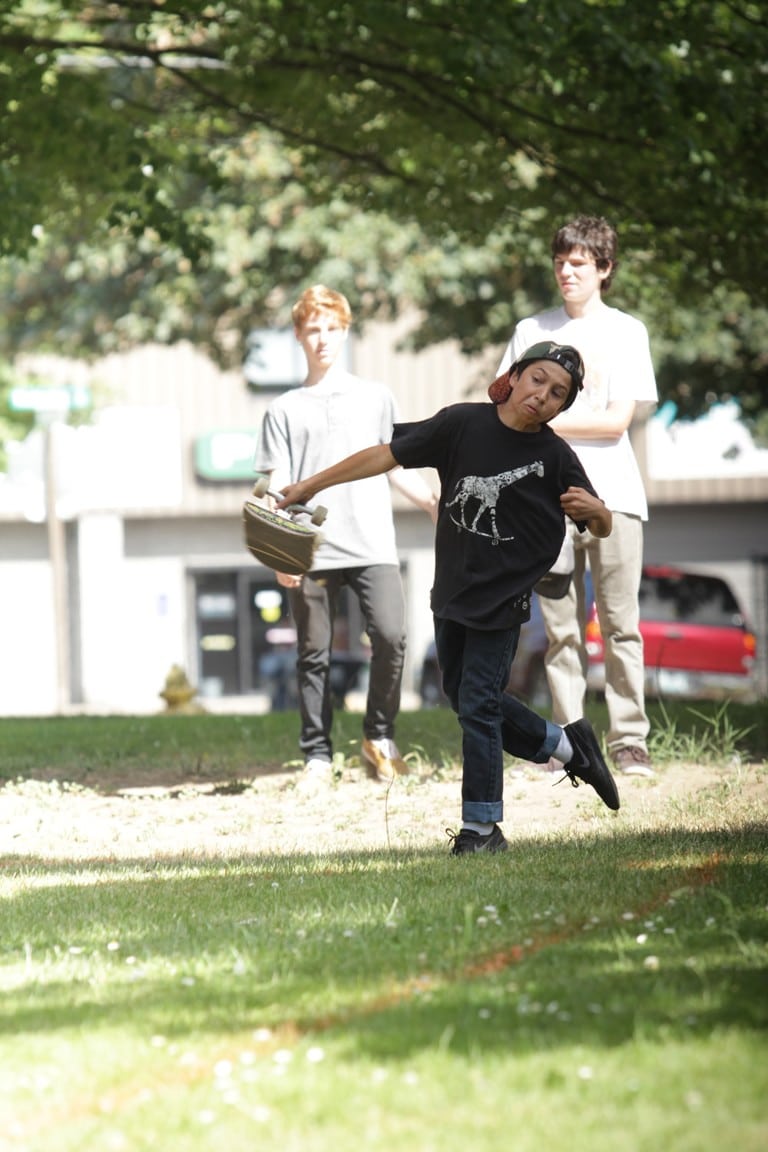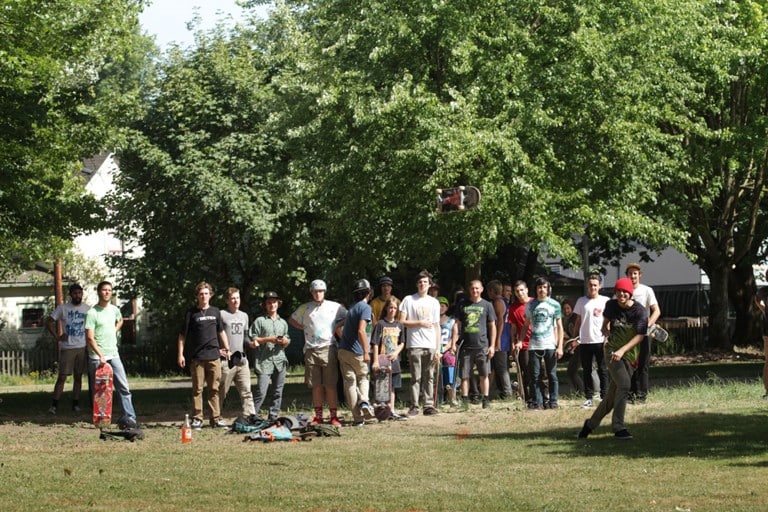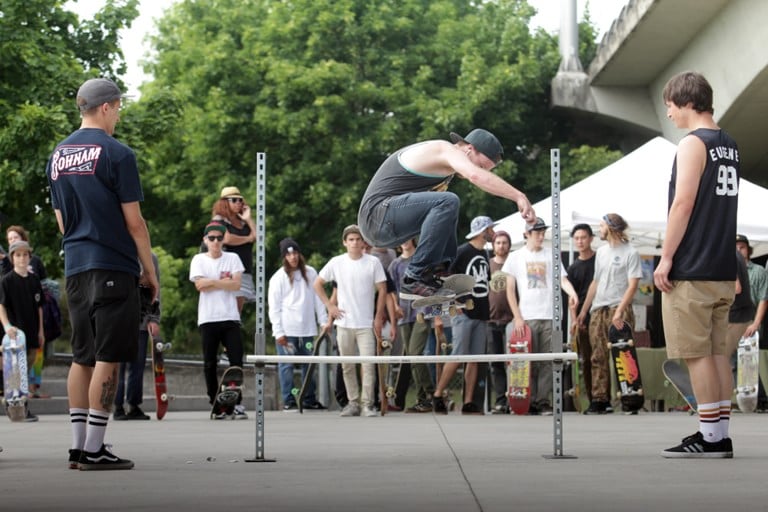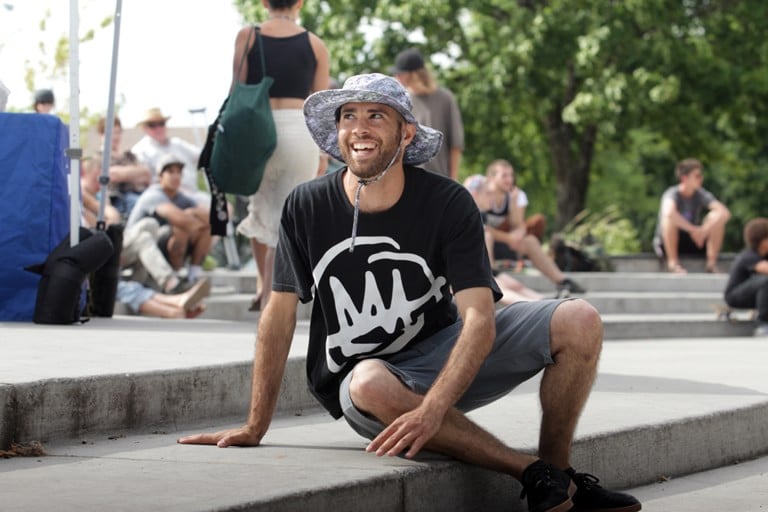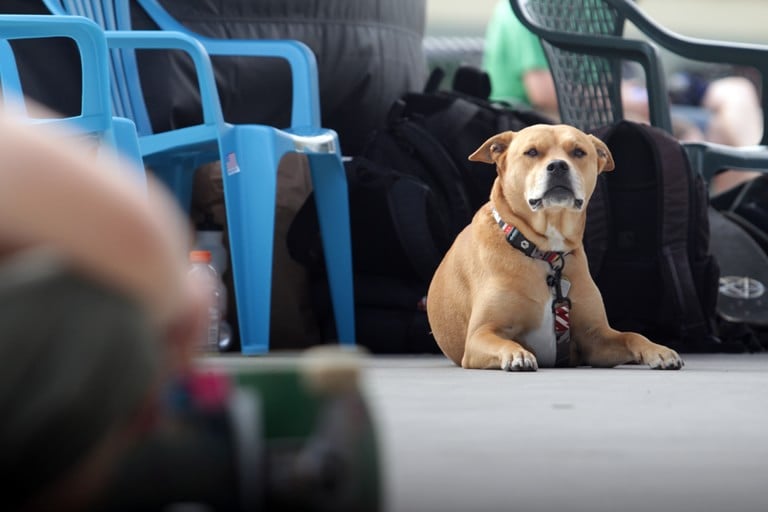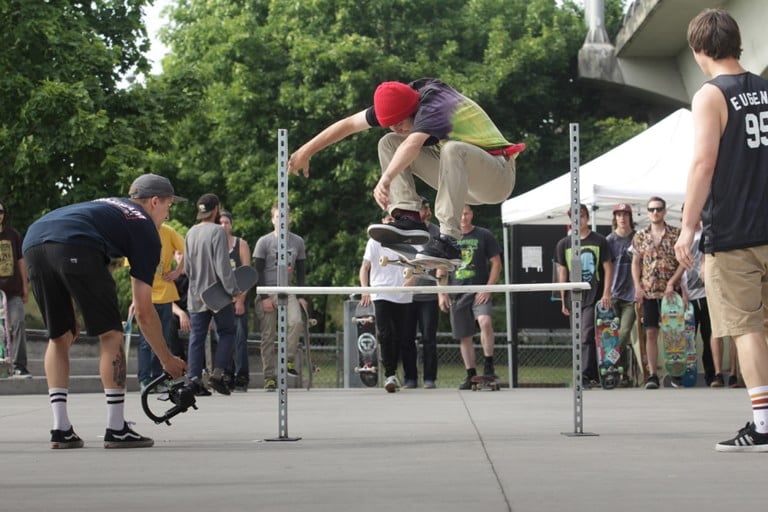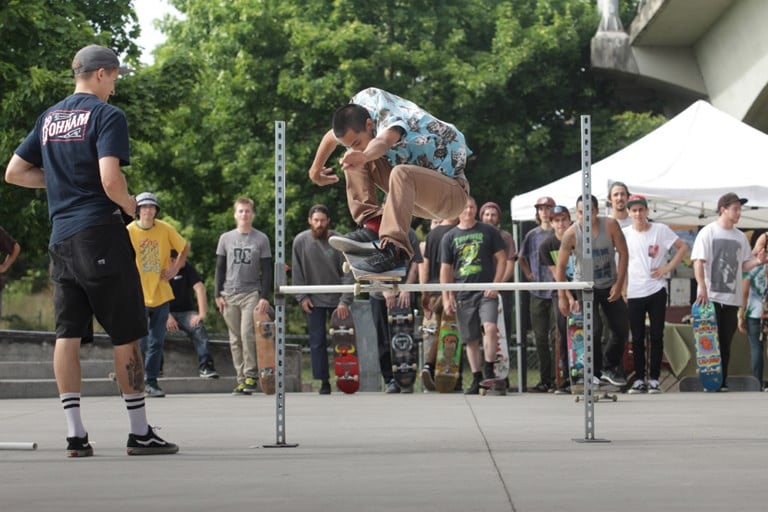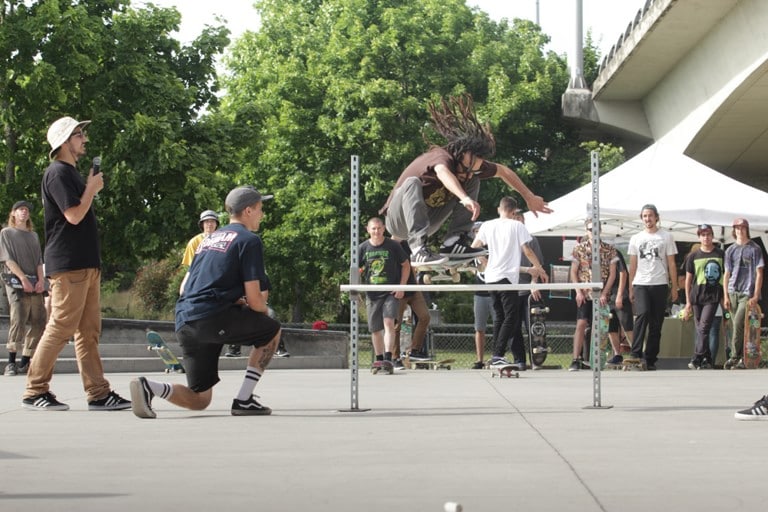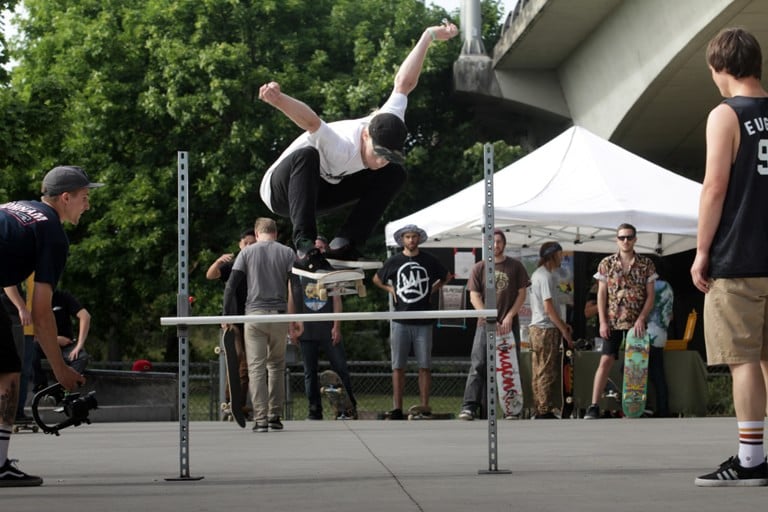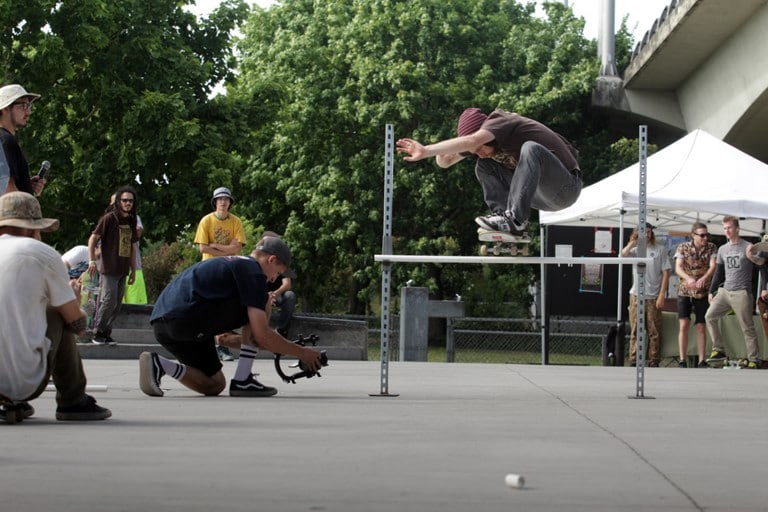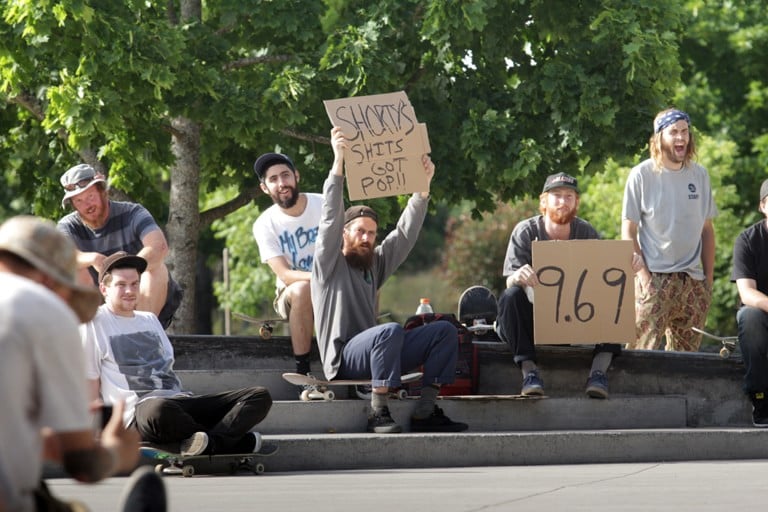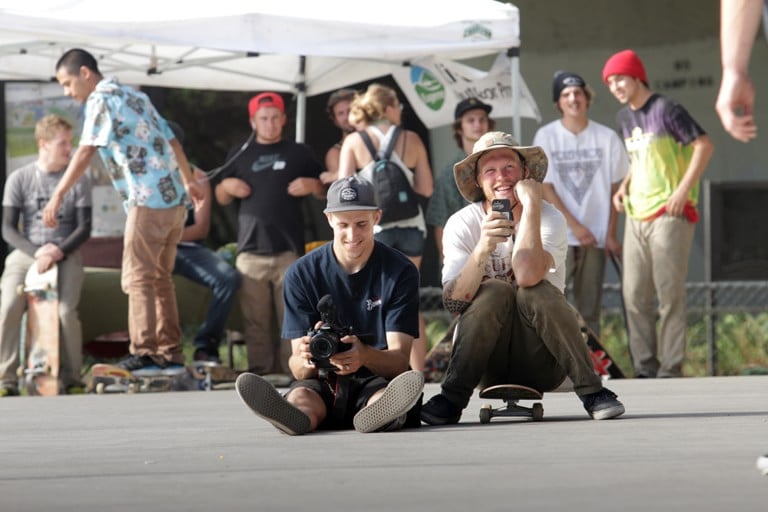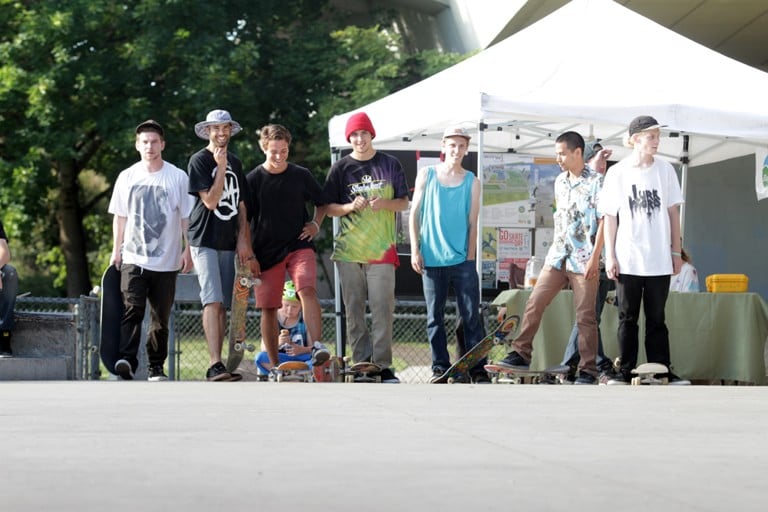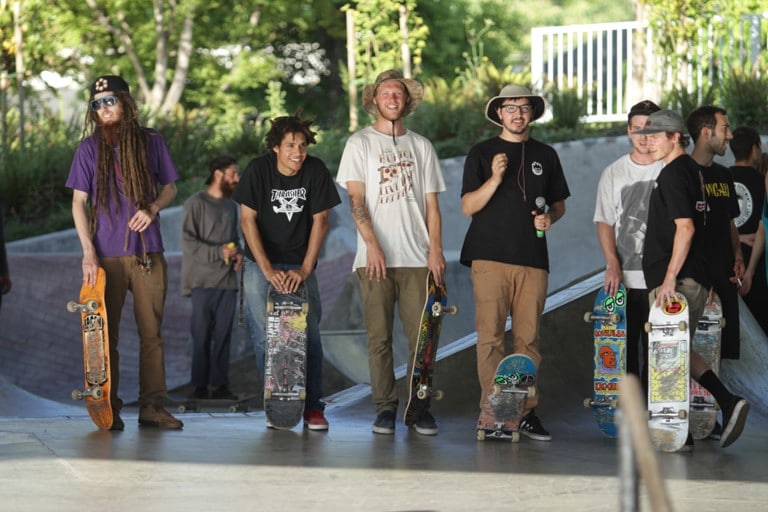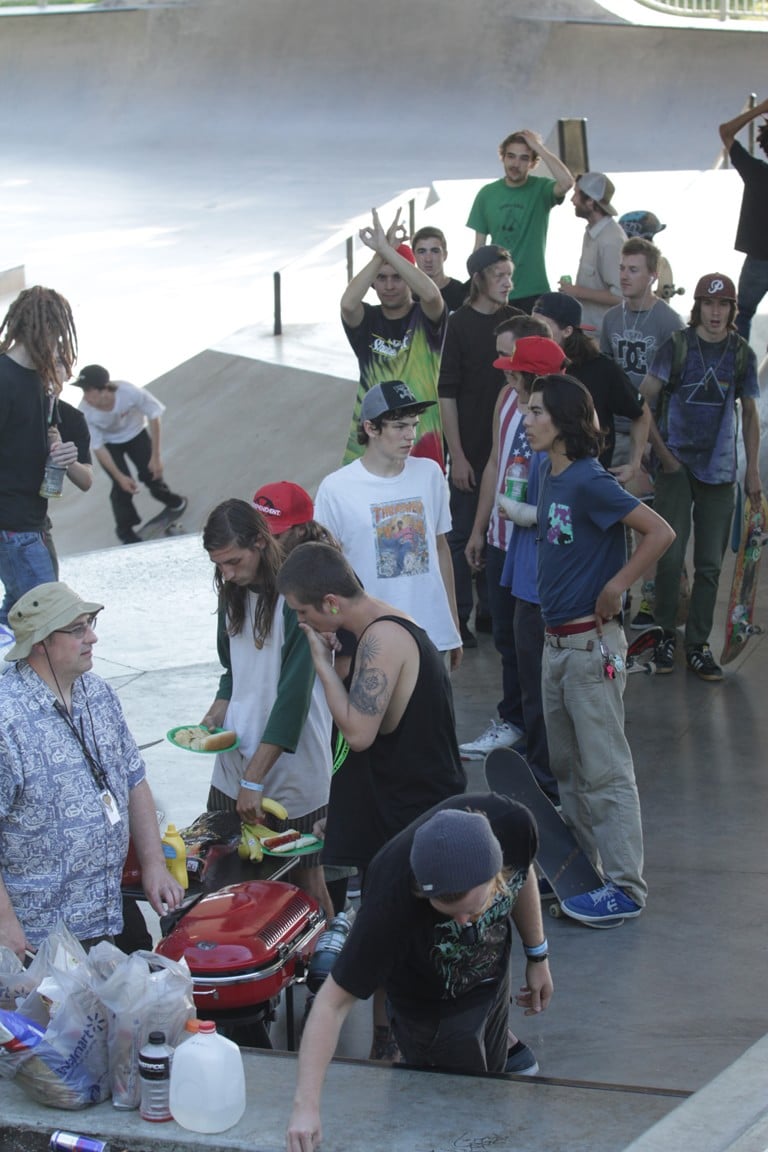 A special THANK YOU goes out to DC Shoes for their support.