How to Ollie on a Skateboard
The ollie is the building block of most any trick in skateboarding and learning how to ollie is the natural progression of skating after you know how to ride a skateboard comfortably. In this guide, we will walk you through the fundamentals of an ollie so you can expand your skillset.
Here are the four main factors to keep in mind when learning how to ollie on a skateboard:
---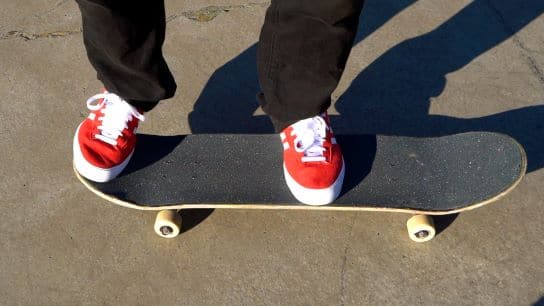 Set your feet perpendicular to the board with the ball of your back foot on the tail and your front foot between the bolts, slightly closer to the front bolts. Keep your front foot toes near the edge of your board so your front heel isn't hanging too far off the board. Keep your shoulders parallel with your board to stay centered and land straight. Turning your shoulders can cause the rest of your body and board to turn which makes landing difficult.
---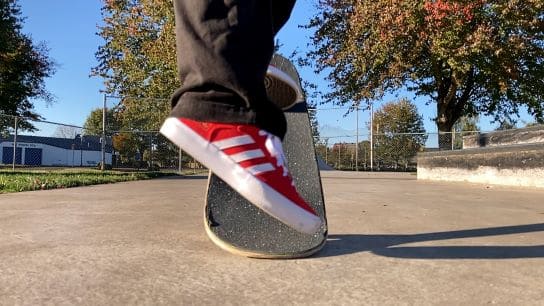 First, bend your knees and crouch down as if you are preparing to jump because after all, that's exactly what an ollie is. To start the ollie motion, push down on your back foot to make the tail hit the ground. Be sure to pop off the ball of your foot and push straight down on the tail. Popping the tail when you are flat-footed will make the ollie much harder to do and popping the tail at an angle will make the board rotate.
---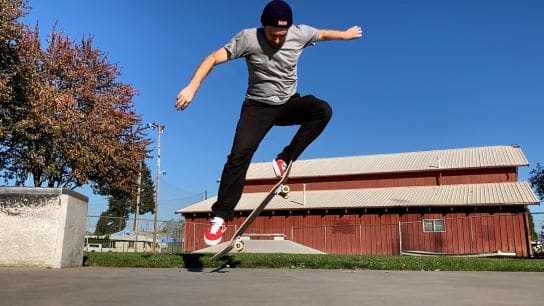 After your tail hits the ground you simultaneously suck up your back leg while sliding your front foot forward on the board. This will even out the board by pushing the nose forward and down to level out the back end. As you slide your front foot up toward the nose, turn your ankle so the side of the shoe is making contact with the grip tape as it slides.
---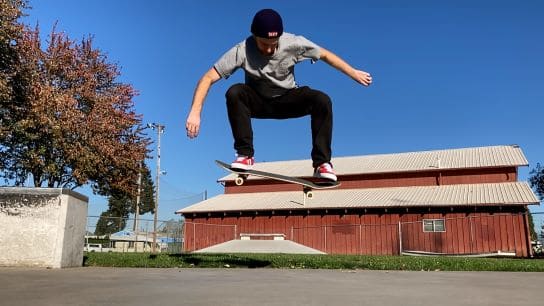 After you have sucked your knees up and the board has leveled out, it's time to let gravity do the work and bring you back to the ground. Land with your knees bent and body centered over the board.
---
Breaking down each part and practicing it slowly can help you better visualize the synchronized movements that go into an ollie. Another way to build up your confidence is to practice stationary ollies in the grass or on carpet so you don't slip out. Once you get your ollies down you can start doing them at higher speeds and challenge yourself by ollieing over obstacles. Mastering the ollie opens the door to flip tricks and grinds since you will know how to pop your board properly.
If you have any questions on how to get started skateboarding or how to improve your ollie, let us know and we will do our best to help you out.
Related Posts