Tactics Massive Game of S.K.A.T.E.

With summer on it's way, we celebrated Daylight Savings Time by holding our second annual Massive Game of S.K.A.T.E. The weather gave us consistent moisture, so we took over the basketball courts under the bridge next to WJ Skatepark. This was not a tournament, it was just one game with 30+ riders. Chaos ensued, but the field was quickly thinned after Ben Fernyhough took control. It looked like he was set up for a skunk, but after finally missing a trick, Austin Thongvivong managed to come back from "SKAT" and win with a series of 360 variations.

Thanks to everyone who came out to skate and enjoy your extra hour of light with us! As the days get longer and drier, look forward to much more coming this summer.
Podium:
1st - Austin Thongvivong
2nd - Ben Fernyhough
3rd - Justin James
Check out these rad photos from from Bobby Escobedo (@RemainHungry). Thanks for sending them over B!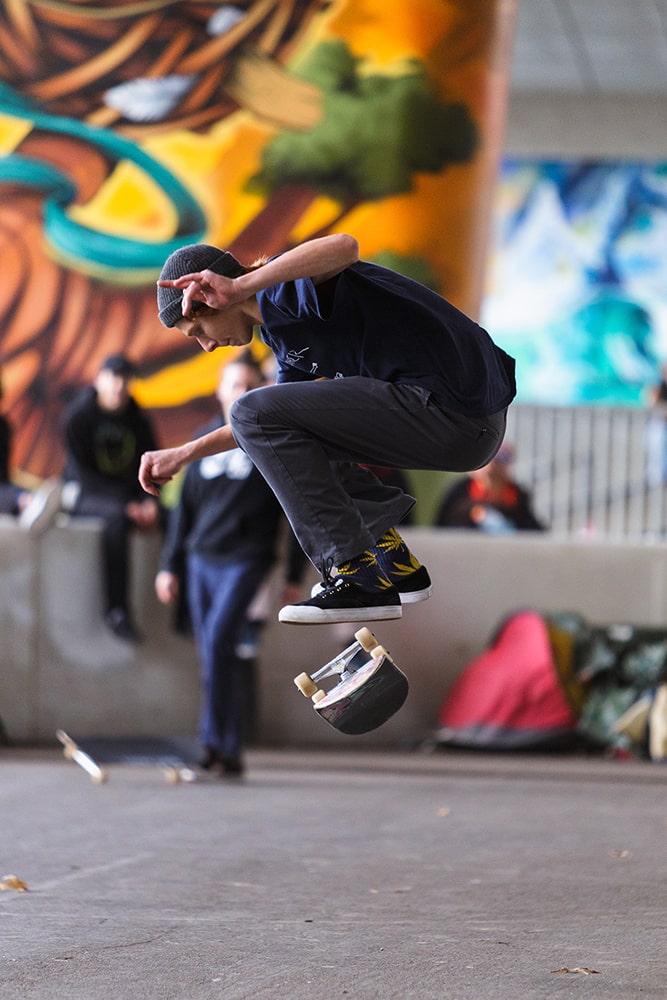 Related Posts