Types Of Snowboard Bindings & Riding Styles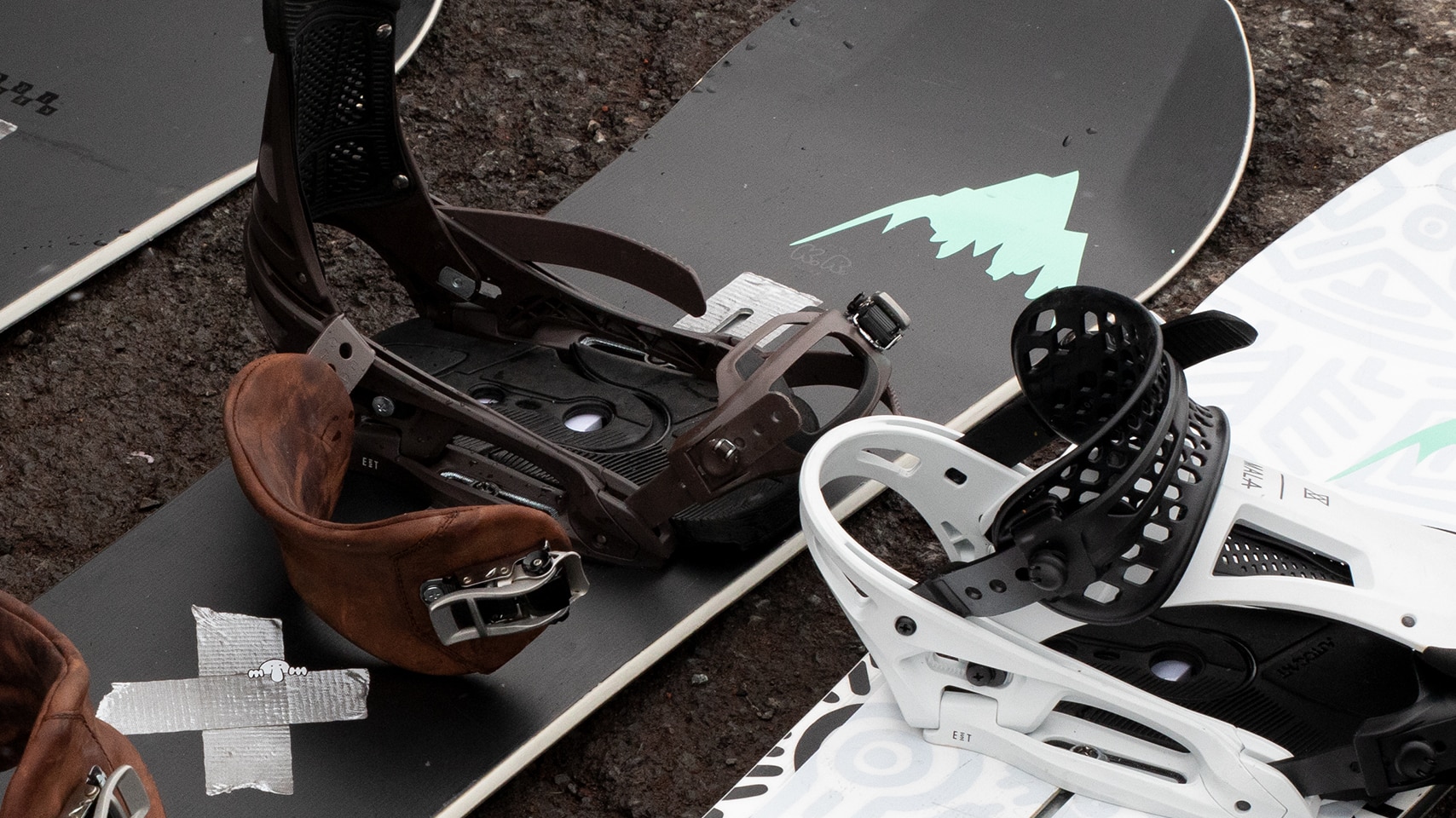 The first step in determining how to choose snowboarding bindings is to know which binding type will suit your preferred style of riding. We categorize snowboard bindings into three types and recommended uses: All-Mountain, Freestyle, and Freeride. It's important to note that the recommended use and flex rating for a particular pair of bindings will go hand-in-hand. For example, freestyle bindings typically feature a softer flex rating, while freeride bindings tend to be on the stiffer side. Similarly, it's important to consider how your snowboard boots and bindings will interact when selecting a pair of bindings. Typically, you want boots and bindings that feature similar flex ratings to ensure proper response and functionality.
---
ALL-MOUNTAIN SNOWBOARD BINDINGS
All-Mountain snowboard bindings are designed for the rider who needs a single pair of bindings that can handle a variety of ride styles and terrain. From powder to groomers and park laps, All-Mountain bindings make up the greater part of our selection and typically feature a medium flex making them a solid all-around choice for riders of every ability level.
---
PARK & FREESTYLE SNOWBOARD BINDINGS
Freestyle snowboard bindings are designed for riders who demand increased mobility and range of motion. Typically featuring a soft to medium flex, these binding allow for more expressive freestyle riding and provide added maneuverability when navigating the terrain park. If you're into sliding rails, tweaking grabs and turning the whole mountain into your own creative playground, a pair of Park/Freestyle snowboard bindings is what you're after.
---
ALL MOUNTAIN SNOWBOARD BINDINGS
Freeride snowboard bindings are designed for intermediate-to-advanced level riders who demand support and response. Often featuring medium-to-stiff flex patterns, these bindings provide more direct energy transfer when moving from edge-to-edge during heel-side and forward lean, translating to more power and control that aggressive riders need to handle the most technical terrain on the mountain.
Most splitboard bindings fall under the category of Freeride bindings for their technical design and the added support and response they provide when splitting up and carving down.
---
SNOWBOARD BINDING FLEX

The flex rating for a pair of bindings is determined by the manufacturer and is measured using a scale of 1-10 with 1 being the softest and 10 being the stiffest. Because actual flex levels can vary from brand to brand we classify bindings with flex ratings of 1-2 as soft, 3-4 as medium soft, 5-6 as medium, 7-8 as medium-stiff and 9-10 as stiff.
---
Keep Learning
---
---
Still Have Questions?
We're here to help. You can call, email, chat or IM during business hours seven days a week. Our customer service staff skates…a lot. They know their stuff and are happy to help you with all things skate.