Vans Lizzie Pro Wear Test Review
At only 29, Lizzie Armanto has become an icon within skateboarding. Lizzie developed a brand new silhouette with Vans, and while she tailored it to her own personal skating preferences, she made sure the design was inclusive for anyone. We asked our customer service guru, Grace Diaz, to skate the shoes and let us know what she thought.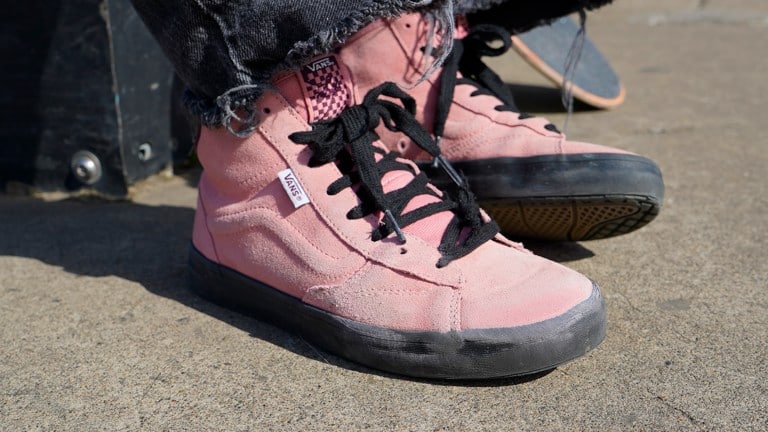 Style, finesse and power are all a part of Lizzie's skating, and the features of The Lizzie Pro reflect this. The shoe fits true to size, but they did fit a bit narrow on Grace's feet, causing a blister on her pinky toe on the first session. After breaking in the shoes, the second session was much more comfortable for Grace. The new vulcanized design features lower profile foxing tape, and exposed radiused outsole edges which makes the shoe look like a cupsole, but with the flexibility of vulcanized construction. After the initial break-in period, she was able to do all of her usual flip tricks.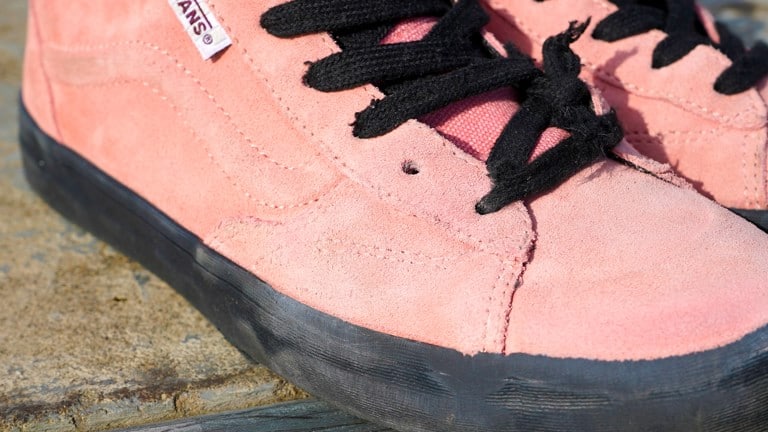 The upper features chrome-free suede, and high organic-content fabric in an effort to reduce the total carbon-footprint in the production of the shoes. After three sessions, totaling about six to seven hours of skating, the suede and the stitching on the upper is still holding strong. By the end of the third session, she had broken a lace, scuffed up the suede, and there was some erosion on the foxing tape. Grace primarily skates street, and does a lot of flat ground and those areas of the shoes are mainly impacted with her style of skating. When she eventually breaks through the suede, there's a layer of Vans' Duracap™ giving another layer of protection to prolong the life of the shoe.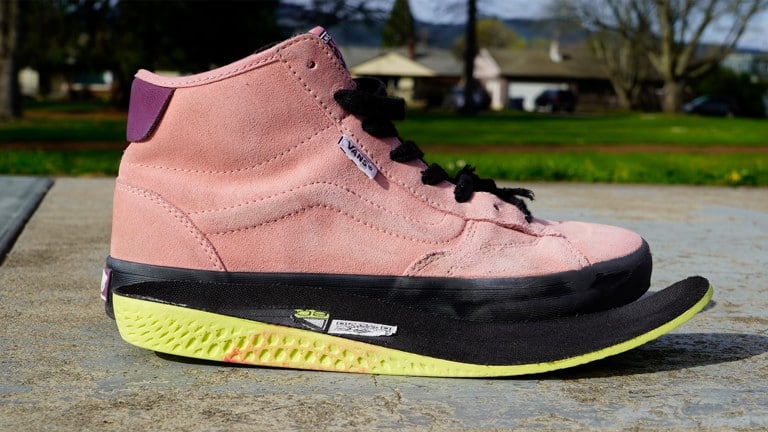 The new EcoCush™ insole is 70% bio-based polyurethane and offers similar protection to the PopCush™ insoles even though it is physically thinner. Grace generally skates thicker cupsole shoes, so the Lizzie Pros did feel a bit thinner than what she was used to. Even with them being thinner, she felt that they still had plenty of support and protection for her feet.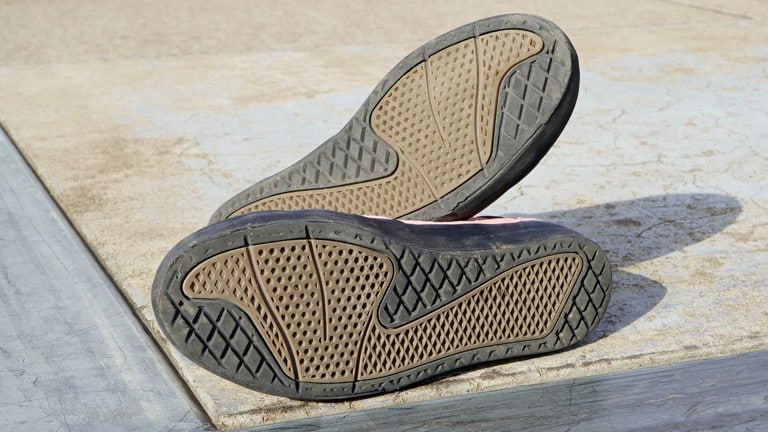 Utilizing Vans' SickStick™ rubber compound, the Lizzie Pros feature a new traction pattern designed by Lizzie herself. Flex grooves give the shoe some bend in the toe, so they don't feel like bricks when you push. Grace had no issues with the traction and the soles have almost no signs of wear.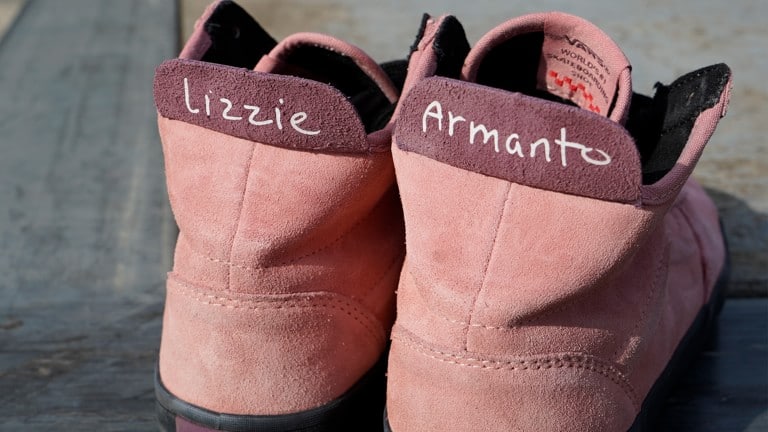 Created with inclusivity in mind, these shoes offer something to a wide variety of skateboarders, and a wide range of size options. Overall, Grace enjoyed skating them and is going to continue skating them. If you're looking for some solid shoes, don't miss out on trying the Vans Lizzie Pros.
Related Posts