Warm Springs Skate Park
The Confederated Tribes of Warm Springs is nestled along the beautiful Deschutes River in North-Central Oregon. Elegant rock spires and mesa's flank the community, and wild horses roam free in this desert habitat. It is truly a beautiful place with a strong and resilient community. Since the construction of their skatepark in 2004, a budding skateboarding community has emerged on the reservation. Local rippers Daquan Cassaway and Nacho Ponce caught our attention and landed spots on the Tactics skate team in 2020, and we can already see the next generation of the Warm Springs skate community emerging.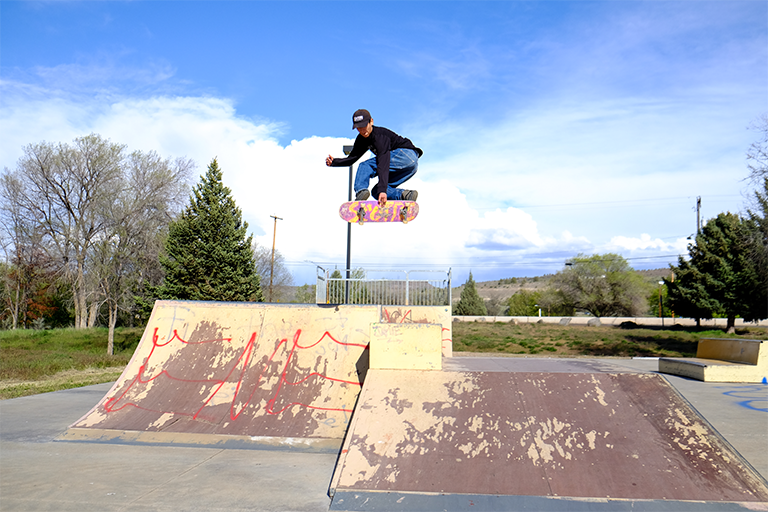 In 2021, we began a conversation with the Tribal Council in conjunction with local Portland skatepark builders Collective Concrete, with the hope of revamping the current skatepark to provide a modern concrete park that will last long into the future. Throughout this process we learned about the history of the reservation, and some of their current struggles with the local infrastructure. The tribal council welcomed us with open arms, gave us tours of their historical museum, and shared some great stories.
Fast forward to 2022 and The Skatepark Project (founded by Tony Hawk) has joined our mission. $40,000 has been raised for the new Warm Springs Skatepark, and we will be breaking ground before years end. We worked with local Warm Springs skaters to find out what kind of features they wanted to see in the new park, rendered some CADs and with the approved layout we are all set to get started.
"The Skatepark will provide a healthy outlet and alternative. It will be a safe place for youth. A place where kids can be creative and make lifelong friendships. It will improve the overall look of our community and will hopefully make people proud of our community. If you build it, they will come."

- Tribal member and organizer Michael Collins

---
---
Today we are releasing a limited edition Warm Springs Skatepark T-shirt partnered with Native American-owned garment brand, Ginew. Proceeds will support the creation of the redesigned Warm Springs skatepark. The goal of this project is to raise awareness of the positive impacts of skateboarding in the lives of youth while providing a space that further supports skateboarding within the Confederated Tribes of Warm Springs. By rebuilding the Warm Springs Skatepark, we aim to work with the Warm Springs Tribe to create a more inviting space for skateboarders and other members of the community to connect.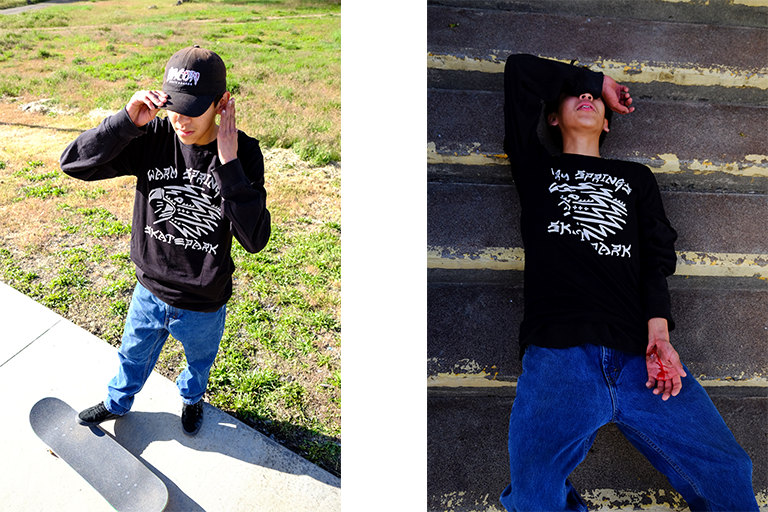 The limited edition Ginew + SPJ "Warm Springs Skatepark" t-shirt was created in collaboration with artist Steven Paul Judd (Kiowa + Choctaw), and pays homage through the artwork to the community benefiting from the new skatepark while alluding to endemic skateboarding culture.
Related Posts