RAEN
Clyve Sunglasses
Be the first to write a review
Pay in 4 interest-free payments of $37.49 with
.
Learn more
Overview
When classic style meets modern design, you end up with these versatile and lightweight sunglasses. The Clyve Sunglasses have CR-39 lenses and renowned Optics by Carl Zeiss Vision for quality sun protection.
Features
Lens Tech
100% UVA/UVB Protection
Optics by Carl Zeiss Vision
Details
Five Barrel Hinges
Medium Fit
Includes Hard Sunglass Case and Custom Cloth
Curvature
4 Base Curvature - The base curvature corresponds to the curve of the lens. The higher the number, the higher the curve. 4 base styles have a "flatter" look. 6-9 base curves hug closer to the face.
Frame Material
Handcrafted Acetate - These frames are handcrafted from Zyl acetate.
Lens Material
CR-39 - CR-39 has been the tried and true method for eyeglass lenses for years. Why? They're lightweight, far less prone to shattering than glass and scratch resistant.
Lens Tech
100% UVA/UVB Protection - These lenses come with 100% protection from the harsh rays of the sun.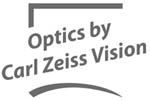 Optics by Carl Zeiss Vision - Carl Zeiss Vision are the premiere lens manufacturers in the world, and you get to enjoy their renowned quality lenses in these shades.
VLT Rating
11 - 15% - A low VLT (Visual Light Transmitted) rating like this is perfect for sunny and bright lighting conditions.
VLT ratings range from 0 to about 90 percent with a lower number meaning less light passes through (darker tint); where as with a higher number - more light passes through (lighter tint).
---
More from RAEN