Features
Material
60% Cotton, 40% Polyester
Details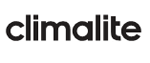 ClimaLite® - ClimaLite® fabric wicks sweat from the skin to the outer surface of the garment for fast evaporation.
Reviews
by
George Johnson
in
Norwalk, IA
(Verified Buyer)
Posted on 4/23/2019
Adidas Thermal AOP L/S T-Shirt - camo print
I'm a 55-year-old white suburban dad from Iowa who still holds a special place in my heart for punk rock and skating. I ordered this out of the blue one day for my 14-year-old son who with much delay stated, " dad, this is dope! "
Couldn't be happier with my purchase.
by
EVIE NIXON
in
Raleigh, NC
(Verified Buyer)
Posted on 1/8/2019
Adidas Thermal AOP L/S T-Shirt - camo print
---
More products from Adidas